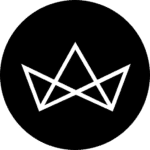 Spirit spotlight: This Glenlivet 15 Year Old Single Cask Edition is only available in Malaysia
Often times, we hear of spirits being sold only to a specific market. The Chivas Regal Mizunara Cask Edition was one of them, catered first for the Japanese market. After gauging its popularity, it was then released to other markets. In 2005, The Glenlivet released its first ever single cask edition. 13 years later, Malaysia finally has the honour of exclusivity with the Glenlivet 15 Year Old Single Cask Edition, only sold right here in the country.
"Malaysia is a significant market for single malts," said Pernod Ricard Malaysia brand manager Benedict Yong.
The best part? This limited-edition collection will not be replicated even if other regions wanted it. Cask #906283 is a truly limited one with only 174 bottles of the Glenlivet 15 Year Old Single Cask Edition drawn from the barrel.
"Each addition to The Glenlivet Single Cask Editions range offers its own
individual insight into the provenance, artisanal production techniques and smooth,
floral, fruity house style of The Glenlivet," said The Glenlivet master distiller Alan Winchester.
"Bottled straight from the cask in which it has been matured, this unique combination of liquid, cask and age will never be replicated."
Hold your horses though, because as per single cask whiskies, the 15 Year Old Single Cask Edition has been bottled at cask strength. This means the whisky is 59.7% abv, so go easy on it. It has also gone through a non-chill filtration process, giving you as close possible the experience of drinking the whisky straight out of the dram.
The Glenlivet 15 Year Old Single Cask Edition has a unique flavour profile. On the nose, you get whiffs of pear and honeydew. We recommend having the spirit with a drop or two of water to really bring out the flavour, and then you will be able to taste its fruity notes with hints of vanilla and ginger.
Hankering to add this one to your collection? A bottle of The Glenlivet 15 Year Old Single Cask Edition (Cask 906283) will retail at RM1,328 and is available for purchase from The Cask.