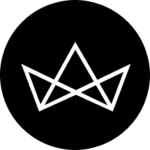 Spirit Spotlight: Glenglassaugh Torfa challenges conventions with a sweet, peaty whisky
"Glenglassaugh has been closed more times than it has stayed open," jokes Stewart Buchanan, global brand ambassador of Glenglassaugh, BenRiach, and Glendronach. After being closed for 20 years, the distillery is back and stronger than ever with the Revival and Evolution whiskies. And more recently – in 2014, to be exact – the distillery releases its first-ever peated expression, the Glenglassaugh Torfa.
This marks a pretty significant deal within Glenglassaugh, to be able to release a new expression after being closed for two decades. For the uninitiated, Glenglassaugh is the only distillery that sits between the border of Speyside and the Highlands whilst being in a coastal position – this gives it the advantage of having flavour influences from all three locations.
The whisky matures inside the distillery's beachside warehouses, which are exposed to the North Sea air. This results in an interesting salty flavour profile, making it a Highland single malt with a tinge of coastal influences. Similar to its sister brands BenRiach and Glendronach, Glenglassaugh does not chill filter its spirits or add any artificial colouring. Hence, you'll find that most of its expressions are listed at 46% abv and above – proceed at your own caution.
As for the Glenglassaugh Torfa, it's a whole different category altogether. Torfa is derived from the Old Norse word meaning "turf" or "peat". You'll notice that there's no age expression listed on the bottle, which means it's pretty young. But a young whisky should never signify that the spirit is any less great, as the Torfa will soon prove.
The Scotch whisky is aged ex-bourbon barrels and its peat levels are measured at 20 ppm – not heavily peated but it has a good amount of smoke nonetheless. But what makes this peaty Scotch so different than most you've tasted is that it's sweet. Rarely do you find a bottle of whisky that is both smoky and sweet, and this one fits the bill.
On the nose, you get a balanced amount of both smoke and citrus notes, with a bit of sweet spice. The flavour profile, as mentioned before, is both sweet and smoky. Being a 20 ppm whisky, it's not overly smoky, which makes it a good one for those who aren't a fan of smoky whiskies.
The sweetness has a syrupy flavour profile, almost like melons and apples with a hint of citrus notes. The smoke is prevalent throughout the time the liquid is held in your mouth, and it has a long, lingering finish. If you think you knew what peated whisky was like, the Glenglassaugh Torfa will certainly challenge that notion.