The newly-launched Martell NCF (non-chilled filtered) is our current favourite cognac because it's vibrant, slightly citrusy and refreshing. Specially created to be an uplifting, fun party drink, it also serves as an easy introduction to the world of cognac. It's incredible versatility makes it a fantastic base for cocktails, too.
We sat down with Jason Julian, mixologist at Hyde at 53M and he showed us four of his specialty cocktails that were made with the Martell NCF. Once you manage to get your hands on one of the beautiful bottles, here's some delicious cocktails to try DIY-ing.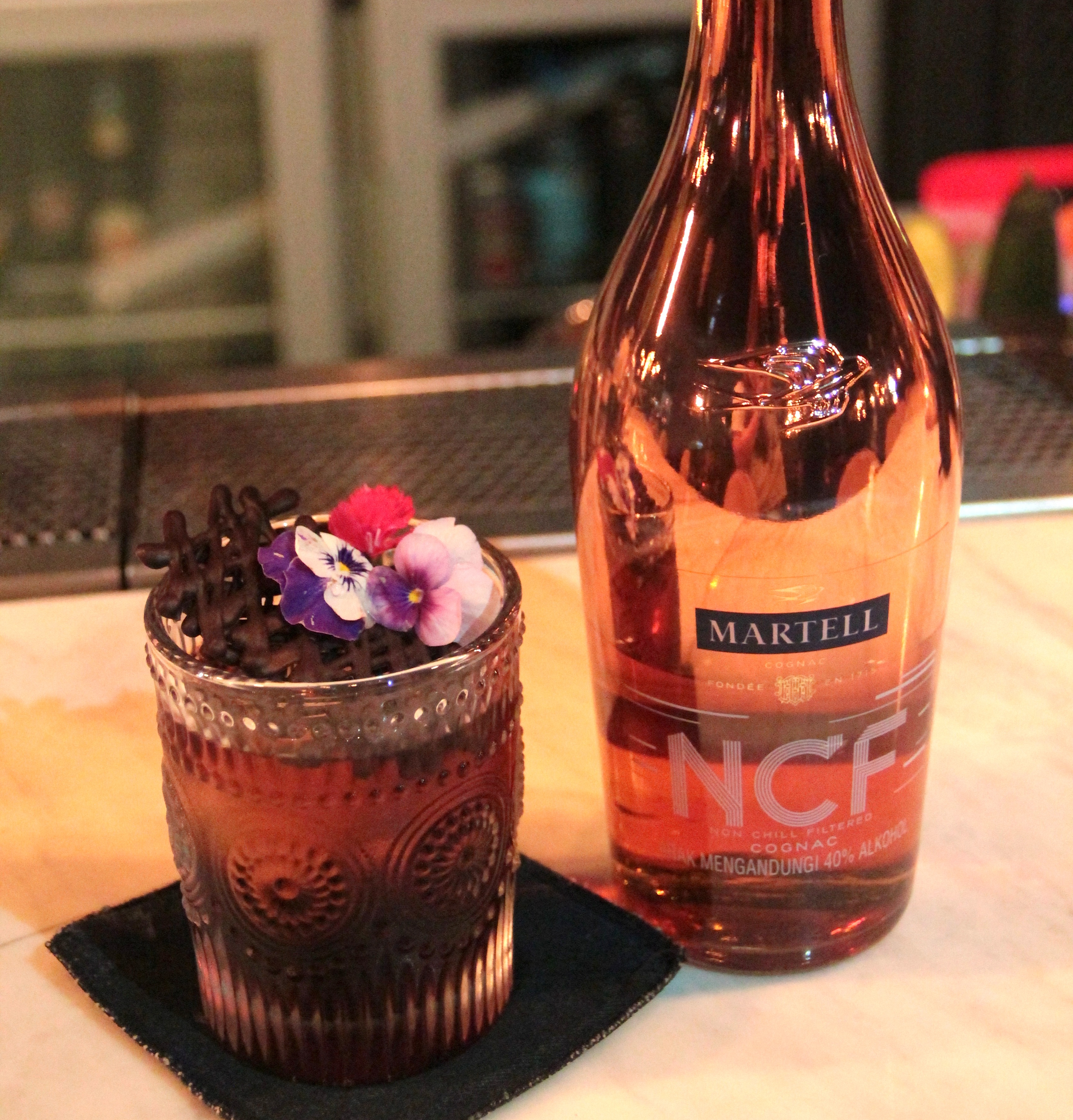 1
The Night Rider
45ml Martell NCF
15ml crème de cassis
10ml peach liqueur
8 dash Woodford bitters
1 dash chocolate bitters
The Night Rider is rich, layered with flavours of fruits and berries and creamy with a hint of a bitter chocolate aftertaste. The cocktail plays with complementing notes of Martell NCF and is not for the light-hearted.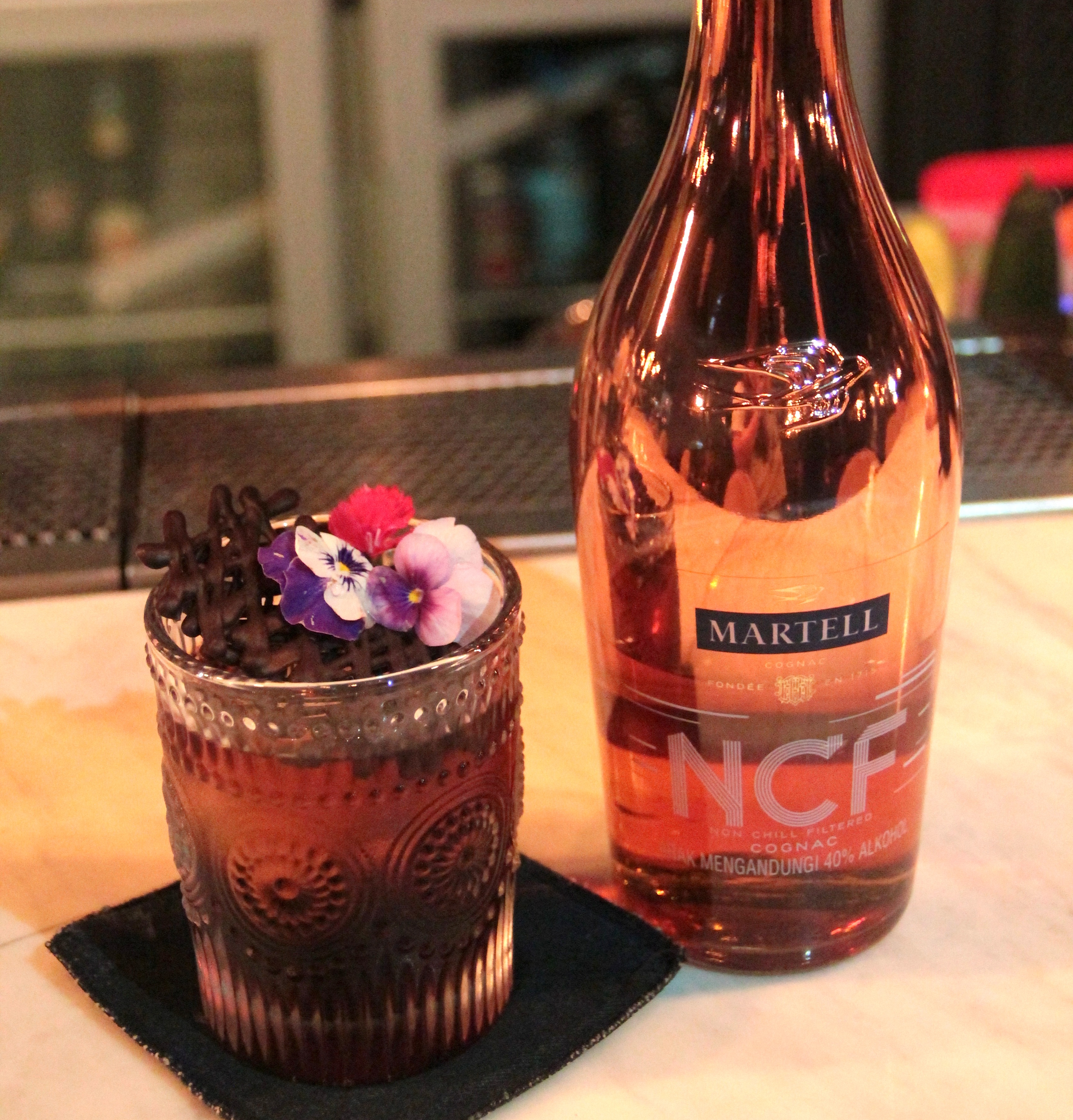 2
The Golden Horizon
45ml Martell NCF
15ml Cointreau
15ml sour plum
15ml lemon juice
20ml yuzu vinegar
30ml fresh orange juice
2 dashes orange bitters
Refreshing, vibrant and light with citrus notes, this delicious drink reflects the taste profile of Martell NCF.
3
Red Stinger (served in Martell ice pool)
180ml cranberry juice
15ml raspberry
5ml lemon juice
1 shot Martell NCF (chaser)
Not called a high energy drink for nothing, this seemingly harmless glass of ruby goodness will get you ready to party in no time thanks to how easy and pleasant it is to sip this.
4
White Stinger (served in Martell ice pool)
180ml Sprite
15ml lemon
10ml elderflower syrup
1 shot Martell NCF (chaser)
Partner in crime to the Red Stinger, the White Stinger is a little prettier, with elderflower syrup and Sprite for a floral, sparkling experience. Both the Stingers are to be served in a Martell ice pool — a fun mechanism which drops up to six chasers of Martell NCF into the cocktail mixers below at the pull of a lever.