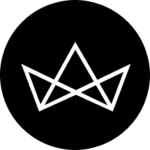 The rise of sustainable bartending and low ABV cocktails, according to Tom Egerton of Proof & Co
"It's only one straw," said eight billion people. And so this quote flooded the internet, steering the "No Straw" movement that saw its peak in 2018. Sustainability, while a hot topic with everyone, can be difficult to see through especially in our modern world of convenience. But for one man — Tom Egerton of Proof & Company in Hong Kong — he's making it his aim to bring to existence sustainable bartending.
Egerton has had a colourful bartending career across the world, from Dubai to North America and Sydney. He was once bar manager at popular Sydney cocktail bar Eau de Vie but later left to manage Potato Head in Hong Kong. It was there that the New Zealander's awareness for sustainability in bartending heightened, and he developed a passion for it. He is now a spirits evangelist in Proof & Company, a business that lends a helping hand in consulting bars in Singapore, Hong Kong, and many other countries as well as bringing in rare and craft spirits.
Sustainability and locality go hand in hand
Egerton was recently in Malaysia for a guest shift at Bar Trigona. During his time here, he and a group of local bartenders even went foraging in the forests of Pahang. They were led by Ong Ning Geng (known to all as Ning), founder of Chocolate Concierge, Malaysia's first chocolatier utilising locally grown cacao. Ning owns cacao farms in Pahang, run by the Orang Asli (indigenous people) of the land. Other than cacao, the farm also yields several other local fruits, including pulasan, duku langsat, and more.
During this foraging trip, Egerton was able to learn more about our indigenous produce and how it can be used to create more locally-oriented cocktails. We sat down with him for a little chat on sustainability in bartending, as well as the growing trend in low ABV cocktails.
"Exploring local ingredients helps you gain a better understanding of seasonal realities of your environment," he explains. Especially in our tropical climate, we're able to get produce all year round — it's just up to us to find out how to use them as cocktail ingredients in place of imported ingredients that eventually end up in a bigger carbon footprint.
One perfect example is citrus. Citrus ingredients are a staple in cocktails, but lemons are not indigenous to Malaysia. Instead of lemon, we should then look for a local alternative — calamansi lime (limau kasturi) or a similarly sour and acidic fruit like duku langsat.
"Exploring local ingredients helps you gain a better understanding of seasonal realities of your environment"
Tom Egerton
Recreating a demand for local produce
More than utilising produce that is local to us, the use of indigenous or locally produced crops also helps to create a market for farmers and producers to grow better quality crops. "This was something we did a lot at Potato Head and Indonesia — using Indonesian ingredients," says Egerton. "It puts an important tradition back in Balinese and Indonesian cuisine. Because there's a market value, traditional farmers forage for plants that are native to the land."
That said, he wouldn't recommend one to simply walking into the forest and sticking the first edible-looking plant into your mouth. "Start by finding a local expert. Get somebody who knows the way in, has the experience, and take a guided tour with that person," he advises. These people, he says, would often have relationships with local farmers as well as people who know the land and how plants need to be produced. "Always refer to local experts — they're experts for a reason," he recommends.
Low ABV cocktails on a high
Locally foraged herbs are great as garnishes in cocktails, or simply to add that an extra zing of flavour. One easy way to use them is in a vermouth and soda cocktail — a refreshingly low ABV drink. Incidentally, low ABV cocktails are a growing trend in the cocktail industry. It's a testament that you don't need a strong, spirit-on-spirit drink to have a good time. Low ABV cocktails simply mean that the drink does not utilise as much liquor, hence are not as strong as your regular spirit-on-spirit drink such as a Boulevardier or Negroni. Some examples of low ABV cocktails include your classic Aperol Spritz (and many other spritzes), Coley's popular Gin & Coconut cocktail, vermouth and tonic, and more.
Why this is happening, offers Egerton, is simply the fact that the bar and hospitality industry is maturing. "There's a recognition for the health conscious — sometimes taking it easier and having a lower ABV drink is more desirable."
But it's not just about being more health conscious as a society. Cocktails have evolved beyond being a boozy drink to get drunk on. As more of us develop a better understanding and appreciation of cocktails, we look at them as a well-crafted drink on its own, similar to how we appreciate a well-executed dish of food. That also means one won't be enough — you'll want more than one, and you don't want to pass out drunk after you're done with your three or four cocktails. "Lower ABV options tend to work better with food pairing as well, and you can use them to work around a glass of wine or beer," suggests Egerton.
Yet, there will always be the naysayers that low ABV cocktails just mean less alcohol buzz. To that, Egerton says: "There will always be people who want a high octane experience, and it's not off the table. It's simply that low ABV cocktails are becoming a more available option now."