The Cabinet in Bangsar is where you go if you want to unwind with a glass of whisky and a cigar in hand.
Cigars and spirits have always gone hand-in-hand, even more so now with the relaunch of The Cabinet. The bar has been around for some time now and has since gone through a revamp during the MCO period. Now, it's back to give you the perfect dram and draw.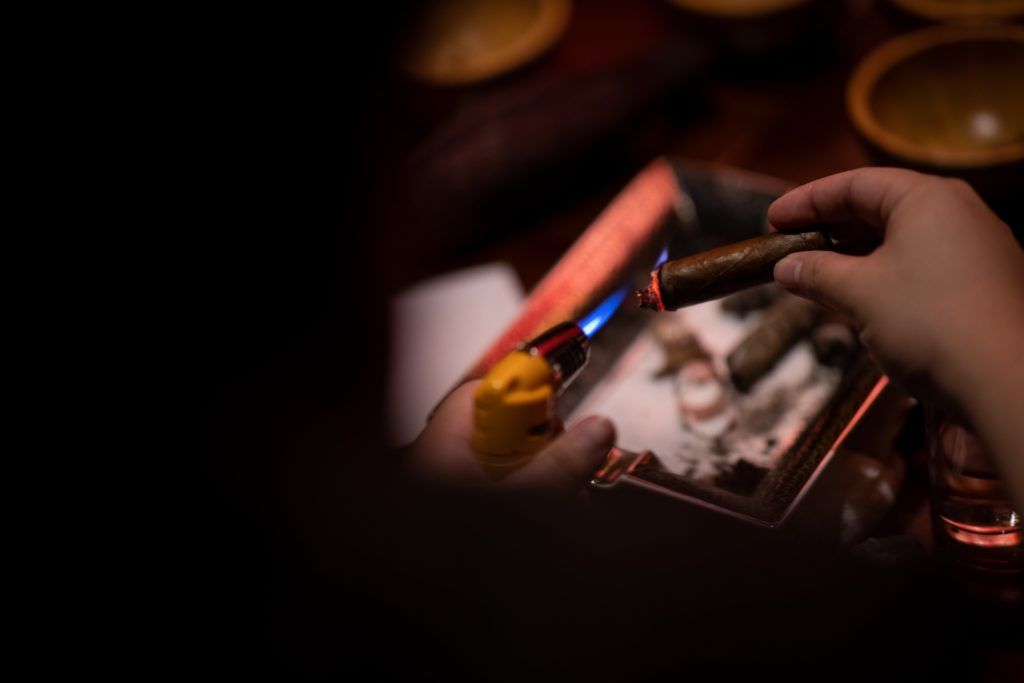 As soon as you step in, you're greeted with a cosy yet contemporary interior to go alongside its dark wood panelling and deep Chesterfield lounge sofas. The walls feature red, black, and gold hues in oversized primary shapes creating the unique juxtaposition of Asian-inspired age of opulence meets the clean lines of modernity. The bar itself has a mirror-backed showcase of revered spirits, framed by a gold-lined counter with a black marble countertop.
As a cigar lounge, you can expect The Cabinet to house an impressive collection of boutique cigars. This includes brands like Dunbarton, Jas Sum Kral, Barreda Cigars, Antigua Esteli, and HENK. A great selection of Habanos is also available on the menu as well as a range of rare and hard-to-find limited edition cigars. You can also choose to pair these cigars with a number of combinations — whether it be whisky, gin, rum on the rocks, or even with chocolate. Nearly anything and everything goes with cigars.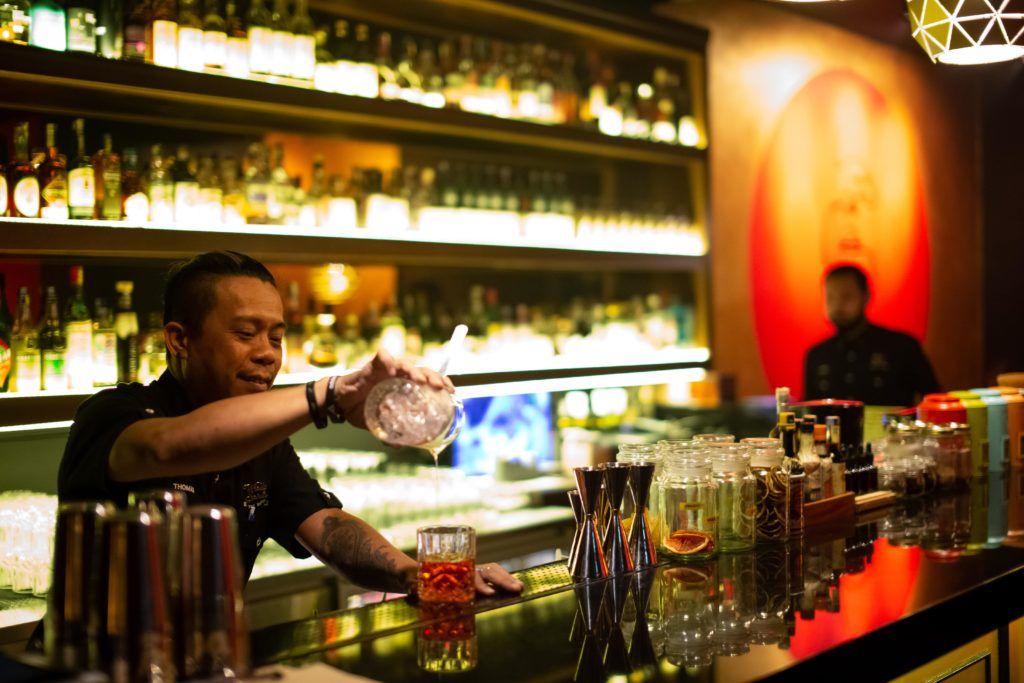 To further complement the overall experience is to check out its very own cocktail menu, fashioned after a three-course meal. The first is a Nacho Sour, made from tortilla & pickle-infused Tequila Blanco, agave syrup, and lime acid. The main course is the Jacky Joseph with ingredients like whisky, sweet vermouth, and jackfruit lotus tea cordial. Lastly, dessert is the Port Goa, reminiscent of a Black Forest cake with its Ruby Port, Spiced Jaggery Cordial, Coconut, and Egg White combination.
The Cabinet is also very different from your regular cigar lounge or cocktail bar. It runs on an invitation-only concept where one will have to be a member first before being able to enter. Fret not though — it's worth joining. A membership will gain you access to the private area known simply as the Council Room without any minimum spend, while every new member also receives their very own Personal Cabinet. This is an annual membership that also offers you a 20% discount on all cigars, beverages, and accessories.
For more information or enquiries, contact The Cabinet at +6011-3322 4053.