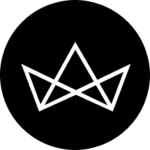 The Macallan reaches back 70 years in time for its new Exceptional Single Cask bottling
The new bottling that joins The Macallan's Exceptional Single Cask range was distilled in 1950, earning the moniker 'The 1950'.
Was 1950 a good year? Historical events may beg to differ, but over in Speyside, things seemed to fare better for The Macallan. In fact, it was a significant period in the Scotch brand's history, as an investment in the construction of new buildings on-site and modernisation of existing buildings took place. The brand also bought additional farmland with the first of The Macallan highland cows taking residence on the site. It was a sign of newer, better things to come.
Of course, it was the year that the liquid in this particular bottling was filled into a cask and left to mature for 67 years before being bottled in September 2018. The first-fill sherry butt cask itself was almost thought to be lost, so its discovery was a momentous one. Thanks to nearly seven decades of maturation, the whisky had incredible aroma and depth, with a rich and elegant character of antique oak and subtle peaches.
There's also a lingering peatiness to the whisky with antique oak, rich wood spices, and orange peel zest with warm root ginger. Naturally, with something of this calibre, the whisky has a long and sweet finish.
As for exclusivity, The 1950 has only 336 bottles released globally with an estimated retail price of RM400,000. You already know how much a rare and old bottle of The Macallan can go for — and if whisky investment is to be believed, you might want to consider this bottling.