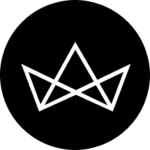 How and when to decant your wine, according to Treasury Wine Estates' ambassador Kate Rowe
Wine rituals can be confusing for the uninitiated wine drinker. By now you would already have known to swirl your glass of wine before consuming it. But what's the deal with fancy wine decanters, and do you actually need one for the home? We speak to Treasury Wine Estates' ambassador Kate Rowe to find out when you should decant wine, and why you need to.
With brands such as Penfolds, Beringer, Wolf Blass, and Maison de Grand Esprit under their portfolio, Treasury Wine Estates is certainly one of the biggest wine distributors out there. As their ambassador, Rowe is surely one of the best people to look for advice on drinking wine of all types — from affordable bottles to expensive vintages.
Why decant your wine at all?
Decanting your wine serves a similar purpose to swirling your wine in your glass before you drink — it aerates the wine. By mixing oxygen with your wine, you're allowing the tannins to soften, thus allowing the vibrant and expressive fruit character of your drink to come alive quicker. However, the number one thing Rowe wants to reassure people is that you don't necessarily have to have a decanter. "Simply pouring it into a glass is a much smaller version of a decanter," she says.
But if you can aerate it by just pouring your wine into a glass, then why do decanters exist at all? The answer lies in efficiency and friends. "Obviously, wine is meant to be enjoyed with friends. Pouring it into a glass isn't the most efficient way of decanting wine," laughs Rowe. "Using a decanter allows you to aerate the entire bottle in one go."
Not all wines need decanting, but most red wines benefit from it
"There are some white wines that benefit from some decanting, but on the whole, we're really talking red wines," she explains. As you already know, wines are decanted to soften the tannins, that organic substance within the wine that dries your mouth. If the tannins are too strong, it overpowers the fruitiness of the wine, making it less pleasant to drink. "Full-bodied wines tend to have more tannins than lighter and medium-bodied wines. These are the ones that really benefit from some decanting, as well as take a longer time to decant," she continues.
The science is in the design
If you've been eyeing several decanters in the market, you will have noticed that there are several designs out there. It's not all aesthetics — different types of decanters are more suited towards certain types of wines. For example, decanters with a slender neck and wide base are better suited to full-bodied wines. The wide base means that more of the wine is in contact with the oxygen, making the aeration process quicker. "With a full-bodied wine that needs longer to decant, it's better if you can expose as much of that surface level wine to oxygen as possible," she says. Likewise, a slender decanter is better suited to light and medium-bodied wines, "because they aerate much quicker so you don't need as much liquid in contact with oxygen."
"Some people might argue that light and medium-bodied wines do not need decanting at all," she continues. "I think most red wines benefit from some decanting because most of them have tannins, so it's nice to give them the opportunity to have a bit of aeration to balance out the tannin and fruit particularly for wines that are slightly more economical."
Time is of the essence
However, that doesn't mean you absolutely need to get both decanters. If you decant a light or medium-bodied wine in a wide-based decanter, it would just achieve its peak much quicker. "With a full-bodied wine, you might want to let it sit in the decanter for an hour or so. With a medium or light-bodied wine, 15 minutes will be fine," shares Rowe.
For the more complex and structured vintage wines, they will definitely need some time in a decanter to allow them to really come to life and show you what they're made of. "As a really general rule, I would say an hour or two of decanting is just fine," she says. The only exception to that rule, advises Rowe, is an extremely old wine such as an expensive vintage from the 70s or 80s. "Something with that long vintage may need just a shorter time."
Do I really need to decant my wine? 
We all lead busy lives — sometimes we just want to come home after a long day and relax with a glass of wine. Is it really necessary to go through the whole ritual of decanting and waiting for an hour? Thankfully, the answer is no. "Really, don't worry about it," says Rowe. "10 minutes in a glass will do exactly the same thing."