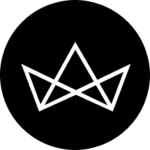 Review: Chef Luigi Stinga leaves a lasting impression with his debut menu for Mandarin Grill
Mandarin Oriental Kuala Lumpur welcomes Chef Luigi Stinga as the new Chef de Cuisine for Mandarin Grill. Stinga brings with him a bounty of experience from his stints at multiple Michelin-starred restaurants in Italy including one Michelin-starred Restaurant I Salotti and L'Accanto; two Michelin-starred Restaurant Quattro Passi, II Pelicano and Eta; and three-Michelin starred Restaurant Piazza Duomo. The Naples native also trained under one of Italy's most spectaculars Chef Antonio Guida as Sous Chef at Mandarin Oriental Milan prior to his first posting to Southeast Asia.
As an introductory feast, Stinga has created a dynamic menu — one that is vibrant in both colours and flavours just as how he perceives the city of Kuala Lumpur. He is showcasing a series of reinvented dishes for the first time here that is heavily influenced by recipes from his homeland.
We had the opportunity to give Chef Luigi's finest creations a try. Read on to find out what we thought of the six-course meal.
Interior
Overlooking KLCC Park, Mandarin Grill has recently gone through a facelift that opens up its window seats to uninterrupted garden views of the hotel's surrounds. The indoor setting is understatedly luxuriously with great natural lighting pouring in from the large windows. Whether for private dining or small to medium-sized celebrations, Mandarin Grill makes for an ideal venue for both casual and formal functions. Pair that with a cellar that has an extensive list of the best premium champagne and wines from both old and new worlds, dining here is surprisingly enjoyable for both lunch and dinner — and we cannot ask for anything else.
Food
Never judge a book by its cover, they say. Of course, we are quick to look at a dish and rate it by the way it looks — set your eyes on the plates and you'll be wondering what makes each of them so special. Truly, we have been delightfully surprised.
The six-course meal started with the Burrata, Pomodoro e Peperoni, traditionally a simple starter of fresh cow's milk cheese made from mozzarella and cream. At first look, the dish is unassuming yet pretty as a picture. Blanched heirloom tomatoes — skin peeled — garnish the burrata cheese delicately alongside nasturtium, micro herbs and a sprinkle of olive oil. Crushed salt gives texture while the acidity of the tomato and bell pepper sauce cuts through the fattiness of the cheese, giving the entire dish balance and an extra kick. While simple, this starter doesn't disappoint — traditional at heart but clever on the plate.
Next on the list is the Variazione di Funghi (variety of mushrooms), a dish comprising six different types of mushrooms creating a complex plate of earthy nuances and textures. Again, on a large flat plate, chunks of mushrooms are spread out and covered with a thick mushroomy aerated mousse. Each spoonful bursts into flavours of umami, savoury, smokiness and a natural sweetness that binds everything together.
Stinga continues with Risotto al Sapori di Mare. The seafood risotto has short-grain rice that absorbs the rich crustacean flavour and dusted with a mix of purple potato crumbs and dehydrated herbs. Another starch element in the menu is the Ravioli di Baccala (codfish ravioli) that's stuffed with a filling of creamy potato, oregano and dried salted cod fish, served with tomato powder and rosemary crumb. The pillowy texture of these delicate ravioli (you only get three here) is enjoyable and experiential; a nod to authentic homecooking from the kitchen of any Italian nonna.
The main comes in a simple trio of red snapper, tomato 'bruschetta' and bokchoy — the Pesce del Giorno All'Acqua Pazza celebrates the best of the earth and the sea. It's truly amazing how simplicity becomes the key to how divine this dish turns out. While the taste of the sauce and seasoning can be slightly too intense, it is balanced with the rest of the ingredients.
For dessert, Stinga puts forth an inspiring interpretation to classics — Tiramisu. The deconstructed dessert is totally an experience in every bite with flavours that are spot on and textures that dance on your palate. And with social media being an important thing to consider when creating dishes that, the plating is modern and progressive — articulated with a strong sense of aesthetics and art.
Verdict
Stinga isn't trying to be too flamboyant with his creations but holds everything back to come out with something understated yet ambrosial. His ability to bring down the notch when it comes to the simplicity of each dish but ups the ante by nailing the flavours with flair and finesse is truly admirable. He sets the tone right for Mandarin Grill with a strong lasting impression of his Italian roots. The dishes are absolutely in synch with the Malaysian palate especially with the right amount of flavour combinations that are familiar yet unfamiliar at the same time.
Mandarin Grill at Mandarin Oriental KL is open daily for lunch and dinner. Make your reservations here.