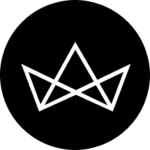 Review: Chef Raymond Tham takes a minimalistic approach for the Beta x Skillet@163 degustation menu
Beta KL and Skillet@163 have joined hands for a pop-up dining experience combining the best of both restaurants. Set in Beta KL, the collaboration will be a two-month long venture following upgrading work at Skillet@163.
Raymond Tham, Head Chef of both restaurants, explains: "We've put together a special menu that celebrates the best of local produce, dishes that are inspired by Malaysian cuisine with a modern European twist. So sit down, relax and enjoy."
Flight of Flavour Bombs
Chef Tham starts off with distinct flavour bombs that reminisce childhood memories and local classics. The amuse bouche comes in a quartet which takes us through the different states in Malaysia.
The experience starts off with a refreshing salad of four-angled beans, onion and dried shrimp flavoured with budu, a Kelantanese speciality sauce made of fermented anchovy. The taste? Bright with crunchy textures, served in a wild pepper leaf, and perfumed with the umami aroma of budu.
Next is a Penang rojak inspired dish that doesn't at all look like its namesake. Allow diced jicama and pineapple tossed in a light peanut sauce to tantalise you with its familiar sweet and savoury taste. Then, bite into the truffle ball that's prepared like an arancini — Skillet's signature. The decadent and rich flavours are balanced with a sharp tangy slice of pickled pumpkin.
Of course, Chef Tham has to put in a Beta classic on the plate — inverted karipap. A crowd favourite since its opening two years ago, the kitchen team has since perfected the exterior with a thinner and crispier texture, with a delicious curried filling to finish it off.
Degustation
Like every other menu at Beta KL and Skillet@163, Malaysian flavours and locally-sourced produce take centre stage. This time, Chef Tham is showing plenty of finesse and simplicity in the degustation menu — highlighting the respective ingredients without excessively complicating the dish.
Tawau Conch is extremely refreshing with a burst of saltiness from the use of local caviar from Tanjung Malim. The sweet-salty taste complements the tang of pickled jicama, with kedondong granita adding depth to the dish as you dive into pieces of conch (shellfish) inside the beautifully arranged jicama petals.
Next is a dish of stacked roasted aubergine, layered with bean paste (tau cu), crushed pine nuts and a parmesan crisp topped with pickled pumpkin, goji berry and fermented bean paste — giving you a taste of home. The dish, named Mum's Aubergine, goes with the Nation Ruby, a baijiu-based cocktail that blends kombucha and kemangi cordial; adding a pleasant sweet aftertaste and a layer of freshness when enjoyed together.
Other standouts include the Lawas Highland Rice which is a risotto dish inspired by fish porridge. Two types of rice are used in this dish, white for its firm texture and red for its fragrant pandan aroma, while Grano Padano cheese adds saltiness to the rice. Soy glazed deep fried cordycep flowers tossed in truffle oil give crunch and extra umami to the risotto. And bringing all the flavours together is the Hanz Sling, a cocktail of pandan gin, vodka-infused liquorice and ginger ale, inspired by Chinese tang yuan. 
Chef Tham continues to highlight local ingredients especially with the use duck from Bidor and tropical sturgeon from Tanjung Malim, both in the state of Perak. The duck is marinated with pongteh sauce (a mixture of garlic, shallots, bean paste and gula melaka), then cooked until tender, shredded and made into a melt-in-the-mouth rilettes. Have this with Memory Eraser, a shaken drink comprises aged rum, rose, peach, lemon and bitters that is imperative to bring out the earthy notes of the duck.
The sturgeon on the other hand has a drier texture unlike the silky cod. The flavours of this fish dish is enhanced by a zesty cocktail, Star Has Born, that champions three local citrus elements namely kaffir lime, calamansi and starfruit.
Experiential Desserts
Chef Tham never fail to impress with his creative inventions of experimental desserts. He gives his signature Texture of Chocolate (T.O.C.) an artsy spin with chocolate discs assembled to create a sphere rather than the usual chocolate spheres. Inside, a mix of chocolatey elements are combined and served in a dramatic fashion — liquid nitrogen and hot chocolate sauce are poured together to achieve something that looks extremely theatrical for social media.
But the winner is the Musang King that's made using pure Musang King durian flesh and locally foraged semai chocolate. Then comes the discovery — durian makes the perfect pairing with Hennessy. If you're up to have your taste buds dance, let the durian dessert sing with sips of cognac. You'll be surprised.
Verdict
Those new to both Beta KL and Skillet@163 should give this exclusive limited-time-only menu a try to truly experience the finest Chef Raymond Tham has to offer. Combining the best of two signature menus, and the expertise of its in-house bartender, diners will be able to experience a complete 360 of what the restaurants have achieved since their respective opening.
The degustation menu is a testament to Chef Tham's journey with the restaurant and is, dare we say, the most exquisite and refined dishes he has presented so far — leaving us truly excited on what's next to come once the refurbished Skillet@163 reopens.
The degustation menu is priced at RM350 with an extra RM250 for drinks pairing.