Coffee and cocktails reach perfect harmony at Happy Stan, Malaysia's first cafe-bar. 
Karl Too is a familiar name, especially where creative craft cocktails are concerned in Malaysia. More recently, the co-founder of iconic bar Omakase + Appreciate started something new with the people behind VCR cafe – Happy Stan, a coffee and cocktail bar championing the harmony between the two drinks. 
"I think coffee is really amazing as an ingredient. The inspiration and creativity I can get from coffee and spirits are endless. Coffee can be very versatile in terms of flavour combinations in different styles of drink," says Too. 
What's in a name
Unlike what millennials may think, the 'Stan' in Happy Stan isn't a portmanteau of 'stalker' and 'fan'. In fact, it refers to Stanton Delaplane, a writer who introduced Irish Coffee to the owner of Buena Vista Cafe in San Francisco back in 1952 – thus introducing it to the rest of the United States. According to Too, the two spent hours perfecting the Irish Coffee method of floating the cream atop the coffee until Delaplane allegedly nearly passed out on the cable car tracks right outside. "His uplifting story truly inspires happiness and hope to us. Therefore, 'Happy Stan' came to life. We believe our uplifted spirit will carry on for a very long time," beams Too. 
"When I go into a new business venture, I try to contribute back to the industry," he adds. "I hope this concept can be a platform to encourage baristas and bartenders to learn from one another, explore ways to collaborate, and also appreciate each other's professions." 
Ambience
With its open space concept on the first floor of Republik Damansara Heights, Happy Stan is an easygoing and welcoming place to be at. If you're here too early in the day for alcoholic drinks – or day drink if you like, we don't judge – you can get coffee, kombucha, and pastries too. Sit behind the bar counter that overlooks the square at Republik to people watch or cosy up in the plush velvet booths while sipping on your drinks. 
Drinks
Needless to say, signature cocktails at Happy Stan centre on coffee cocktails. Mr. Black Cold Brew Coffee Liqueur is one of the spirits heavily used here, alongside Empirical Spirits. We gave several cocktails a try, but we suggest you start off with something refreshing like the Happy Black Tonic. Made with Mr. Black Cold Brew Coffee Liqueur, London Essence tonic water, and fresh lime peel, it's like having a fizzy cold brew with a touch of zestiness – perfect on a warm afternoon.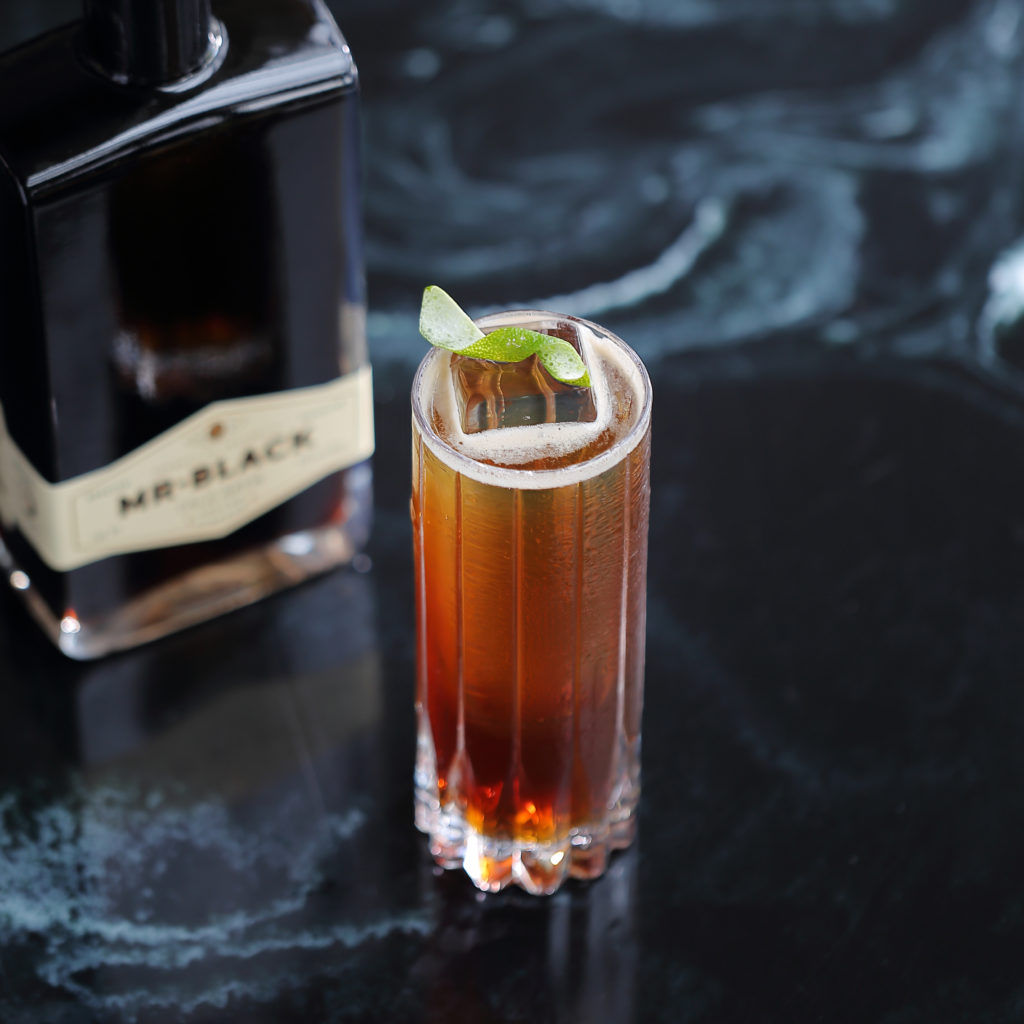 For something with a little more body but just as easy to go down, we'd recommend the Nitro Espresso Highball straight from the tap. It's made with a base of Belvedere Pure Vodka, Mr. Black Cold Brew Coffee Liqueur, Chapada de Minas Cold Brew with Muscovado Sugar, and has an extremely smooth texture – not too different from your stout on tap, except this is much better.
If you're one of those who enjoy warm cocktails, we also tried the Not Cafe Brulot for you. With ingredients of dark roast coffee, Courvoisier cognac, Cointreau Orange, and aromatics like cinnamon, cloves, and lemon peel, this cocktail tastes very much like a spiked black coffee – a warm hug in the middle of the day to wake you up while enveloping you in the cosiness of alcohol. 
Finally, you can't leave Happy Stan without trying out a Cold Irish Coffee, of course. It is, after all, the godfather of the coffee cocktail crossover made with Teeling small batch whiskey, honey and muscovado, cold Ethiopian coffee, and decadent double cream. Its smooth foam is the perfect opener to the drink before the rich and bitter coffee breaks through it.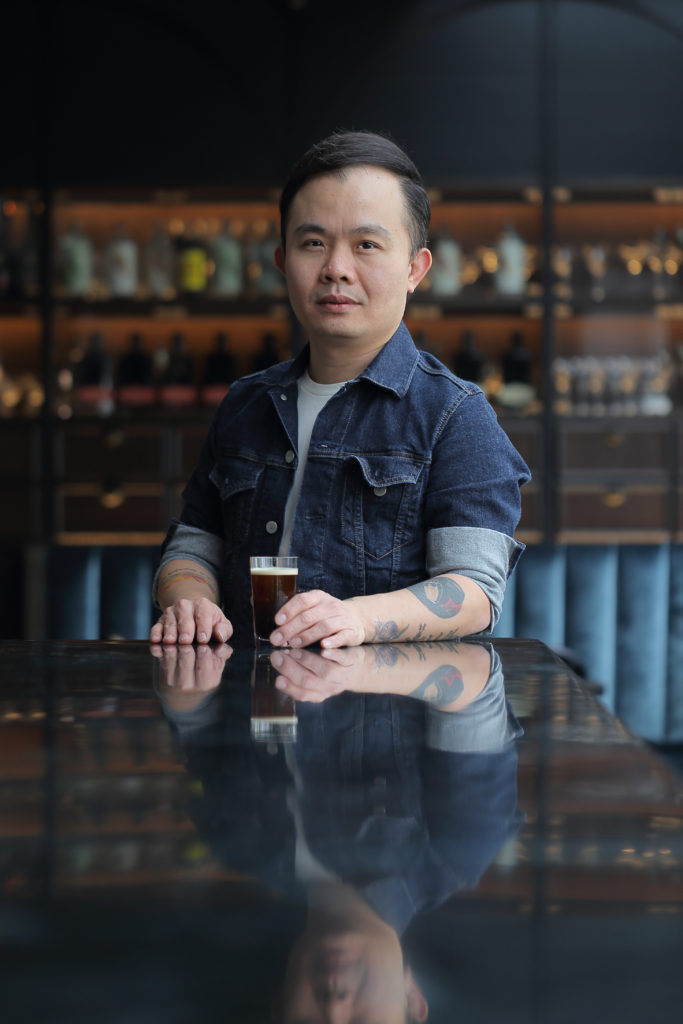 There's also another section that is a work in progress, but definitely one to look out for, according to Too. He aims to make cocktails that focus on speciality coffee flavours and nuances while using the right spirits to enhance the potential flavours from these coffee beans. "At the same time, we want to preserve the original flavour of the coffee and serve it at the right temperature," he says. Stay tuned for that. 
Verdict
At first glance, coffee and alcohol cannot be more different from each other. One is drunk at the start of the day for an energy boost – the other is consumed at the end of the day with a completely opposing energy reaction after. As for what happens when you combine the two into a cocktail – well, you can find out for yourself at Happy Stan. 
As for us, you can be sure that we'll be going back for more – after all, coffee and alcohol are two vices that we can't live without. 

(Photography: Jewel Ling, TheSpaceStory Teller)
Happy Stan
Address
M.06, 1, Jalan Medan Setia 1, Bukit Damansara, 50490 Kuala Lumpur