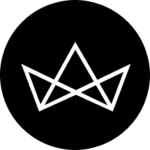 Review: Palillos Yakitori Bar modernises traditional Japanese grills with Spanish sensibilities
As the sun sets, the crowd begins to fill up the alfresco courtyard of Palillos Yakitori Bar. The restaurant recently relocated to a new location along Jalan Mesui with a newly refreshed look and a much bigger space to cater to a growing interest in the bar.
For the last four years, Palillos Yakitori Bar has been the city's best-kept secret, squirrelled away amongst the bevvy of bars in Changkat Bukit Bintang. Today, it is the go-to place for comfort food in the form of grilled skewers and craft beers.
Palillos is helmed by Spanish owner-chef Roberto Solanes, the muscle behind Pinchos Tapas Bar. It's a fusion yakitori joint that combines Spanish sensibilities with Japanese gastronomy. Unlike traditional yakitori places, the menu here is deeply rooted in Spanish influences with ingredients flown directly from Spain, and creations inspired by its national dishes.
Authentic Japanese Experience with Spanish Vibes
Entering the premise feels like walking into a ryokan where the understated Japanese architectural style thrives. While the main courtyard carries a cooler vibe with prominent use of concrete, wood plays the protagonist for its facade; taking the forms of screens and skeletal ceilings. 
In the restaurant, the bar stands out with vibrant elements of various leitmotifs thanks to the Spanish side of things. At the far end, the grill is where the heart of the restaurant beats. All the action that literally takes place here as skilled cooks keep a watchful eye on the meat and skewers in the open flame. All meats are cooked over binchotan charcoal, white charcoal that comes from Japanese Holm oak trees to preserve a high cooking temperature while allowing the meat to retain its natural flavours. This is in line with Palillos' ethos of freshness and simplicity.
The atmosphere is lively especially when the restaurant is full. Patrons begin to flock into Palillos at about 7.00 PM, so come early if you like the privilege of choosing your preferred seats.
Smoky, Charred and Comforting Flavours
The flavours you get here are unpretentious — good old pub grub with lots of smoky and savoury aroma from perfectly flamed skewers. Of course, casual diners would reach out for classic offerings like jowls, pork belly, chicken tenders and a selection of seafood. Adventurous foodies, on the other hand, can venture exotic parts and a slew of uncommon options like chicken heart, gizzard and chicken skin.
The must-tries? Spanish Galician Octopus and the Grilled Iberico Collar with shishito peppers are instant crowdpleasers. The octopus is sourced from a village in North of Spain that specialises in purveying high-quality seafood, particularly octopi. Texture-wise, it is exquisitely tender — the best we've ever had — and every bite offers great mouthfeel. Being perfectly flamed, the juicy tentacles maintain a great softness while the exterior is slightly flash-charred.
In most Malaysian restaurants, condiments are a must and its dipping sauce is a winner. Instead of the usual yuzukosho (a flavoured salt combining yuzu and chilli) or wasabi, the yakitori here is served with a special romesco sauce with a twist. Traditionally a Catalonian recipe with a tomato base, the romesco dipping sauce in Palillos is made using miso, garlic, capsicum and a whole lot of spices — which makes up for the perfect pairing with the grilled octopus.
Try also the Patatas Bravas, typically served with aioli, but the version in Palillos comes with a mentaiko mayo for a beautiful burst of umami to this iconic Spanish classic.
Another great sharing platter is the K-Pork comprising a generous serving of grilled pork neck, lettuce, shiso leaf and the house specialty romesco condiment. This dish requires diners to make their own wraps — a similar concept to mieng kam in Thai cuisine or the Peking duck dish in Chinese cooking. There are no rules; so order extra meat cuts or the grilled ox tongue that go well with in the wrap.
If you need something more substantial, the ox tongue stew is the perfect comfort food — better than any hearty goulash or even a 48-hour braised lamb dish. The meat melts in the mouth and best enjoyed with a bowl of steamed rice. There's the slightest aroma of curry to give the stew a kick, but not overpowering the mild spices.
Vegan-friendly? 
If you're not a meat person, there are also some non-meat options that are flamed to perfection including a novelty: grilled avocado. Glazed with soy and topped with wasabi, the lightly charred avocado is a true surprise for even the most ardent carnivorous foodies out there.
To finish, chocolate mousse with olive oil and sea salt slides down the throat with a decadently smooth texture. But if you're feeling like having a drink or two, Palillos offers an impressive sake list ranging from artisan house pours to premium bottles including the Benten Museum Junmai Nigori and Izumibashi Junmai Daiginjo Tonbo. There are also other collection of spirits and craft beers, as well as the quintessential Japanese shochu.
Verdict
It is agreed across the table that Palillos not only offers a great mix of Spanish-Japanese gastronomic experience but also fast becoming one of the best yakitori bars in town. It has a vibrant atmosphere that's perfect for winding down after working hours. Solanes also promises exciting new items to be added into its menu, ensuring patrons novelty dishes with every recurring visits. Ultimately, it is hard not to have a good time over delicious skewers and a few shots sake.
Palillos Yakitori Bar
Address
23, Jalan Mesui, Bukit Bintang, 50200 Kuala Lumpur