People usually think of sports cars as unattainable, unless you're a billionaire. However, sports cars have evolved over the years to become increasingly within reach to the masses. They might have a reputation for being expensive, but now that car manufacturers are pushing more affordable alternatives to drivers seeking a bit more thrill than the average saloon, entry-level sports cars have opened a whole new market for the industry.

It's easy to understand the draw. For one, sports cars are focused on performance, so even an entry-level option ticks plenty of boxes for the discerning driver. Sure there are saloons and even crossovers that could do the same but nothing quite beats the feeling of sitting low to the ground and feeling in total control with vivid handling poise and immersive driver engagement at your fingertips. Besides, you'll never be late for work again. 
Here are the best entry-level sports cars to consider adding to your garage today. 
1
Toyota Supra
It hasn't been long since the Supra made local shores, but Toyota's revived cult-favourite was destined to be a hit, even after a 17-year hiatus. Still, it remains to be the marque's most beloved and well-known nameplate, and the fifth generation isn't about to disappoint.
The new Supra might share its platform with BMW's nifty Z4, but that's about where the partnership ends. Inside, it's still very much an independent project by the Japanese marque, with a specially-tuned 255hp 2.0-litre four-cylinder turbo engine, rear differential, and gearbox. The two-seater still remains a supremely fun car to drive, with the same agility and balanced handling that drove the car to international fame decades ago.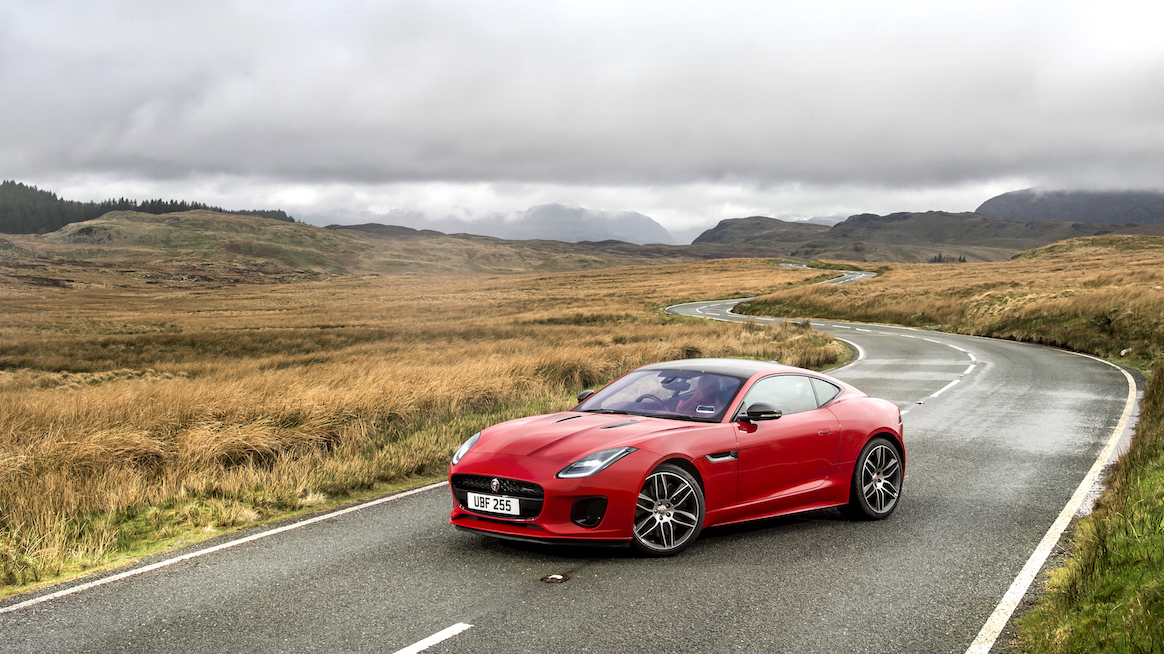 2
Jaguar F-Type Coupe
Not even the Jaguar's safe from downsizing, but you can be assured that this F-Type still has plenty to sing about in its two-litre four-cylinder turbo guise. While the least boisterous of a stable filled with loud V6s and V8s, this newer engine option still lends 296hp worth of firepower to nifty ride.
Inside, the Jag sees a sporty interior that feels like an actual sports car, with a smart dashboard and infotainment system that gets regular updates. Its engine might not be as sharp as the Porsche Cayman, but it's still good fun on the roads. Besides, there're few cars in this category that has a presence quite like this near-two metre wide one.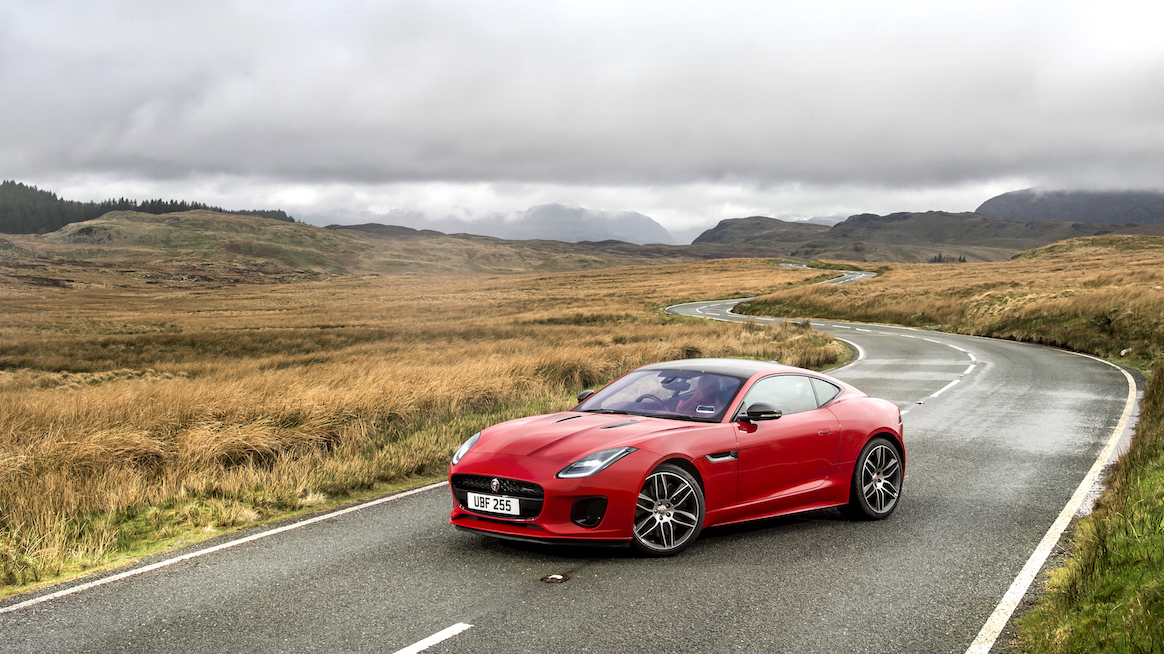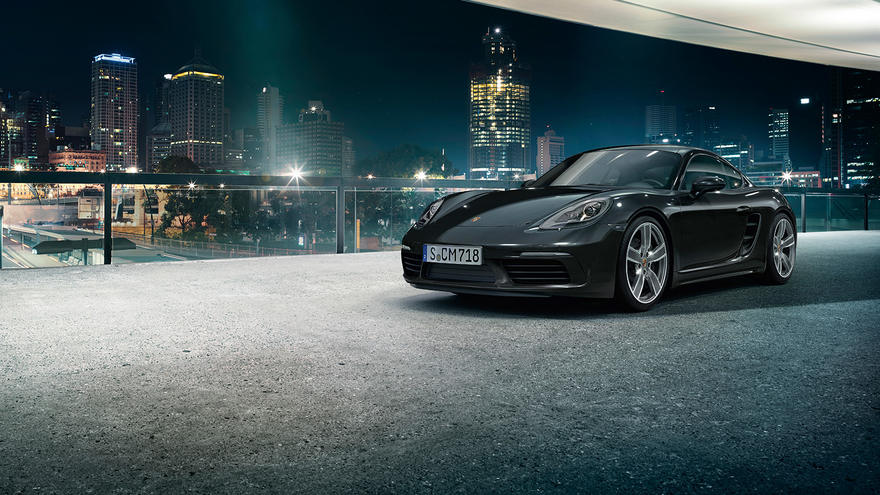 3
Porsche 718 Cayman
Now in its fourth generation, the Porsche 718 Cayman continues to do right by Porsche's racing heritage despite being a base model in the lineup. The naturally-aspirated flat-six might now be replaced by a 2.0-litre flat-four turbocharged engine, but the coupe still boasts with increased torque and horsepower with lower fuel consumption.
Paired with an engaging six-speed manual transmission, the rear-wheel-drive Cayman is an easy drive without losing its athleticism. The 0-100kph sprint is accomplished in 4.9 seconds; opt for the Sport Chrono Package and you'll do the same in 4.7. Inside, the sports steering wheel and well-appointed ergonomics hint at the car's prowess on the roads.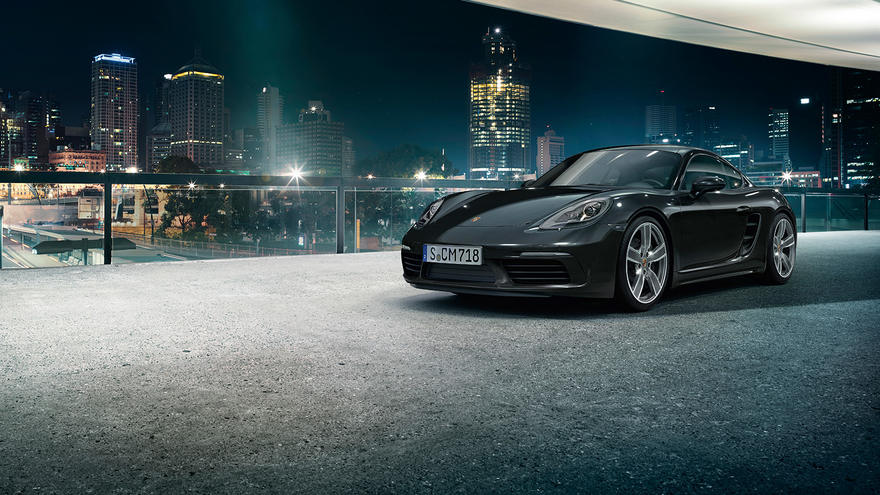 4
Ford Mustang EcoBoost Fastback
Muscle cars have always been associated with brute force, but the 2020 Ford Mustang EcoBoost knows a thing or two about handling too. Armed with a 2.3-litre turbo-four engine, the latest iteration is good for 310hp and 475Nm of twist. 
Meanwhile, features like the independent rear suspension helps minimise body roll and negates road imperfections before you feel it. A six-speed manual transmission is standard, but take things a step further with the 10-speed SelectShift automatic transmission, or even better, the High Performance Pack. The latter replaces the regular engine with a similarly sized one from the Ford Focus RS, allowing for higher revs, horsepower, and boost.
5
BMW Z4
The Z4 has come a long way. Now in its third generation, the iconic roadster is well, sportier than its predecessor in more ways than one. Besides taking styling cues from the Z4 Concept and new 8 Series — think massive twin kidney grilles,  aggressive headlamps and brawny bulges — the car also sports decent muscle under the hood. 
In the base BMW Z4 Roadster sDrive20i, expect its new two-litre, four-cylinder TwinPower Turbo engine to manage 197hp and 320Nm. The century sprint is accomplished in a zippy 6.6 seconds, but push it further and it'll oblige a top speed of 240kph. Tech is still a big deal for BMW, and its Live Cockpit Professional within is on hand to make your drive an effortless one. 
This article was first published on Lifestyle Asia Singapore.