Can a sleek automobile be as delicate as a rose?
Automobile brands often take inspiration from beastly creatures to create their vehicles, from prancing wild horses to sleek jungle cats. But a flower, and a rose at that? A rarity. Yet, that's what Rolls-Royce was inspired by for its latest Phantom Rose. But of course, no regular rose will suffice for the luxury automaker. This specific species of rose is bred exclusively for the marque by award-winning British breeder Philip Harkness, whose family name has been known in the business of breeding roses since 1879. Till today, flora and fauna bred by Harkness Roses are still favourites in the international horticultural scene and are constantly winning awards. This particular rose grows only at the Home of Rolls-Royce in Goodwood, West Sussex.
In other words, you won't find it anywhere else.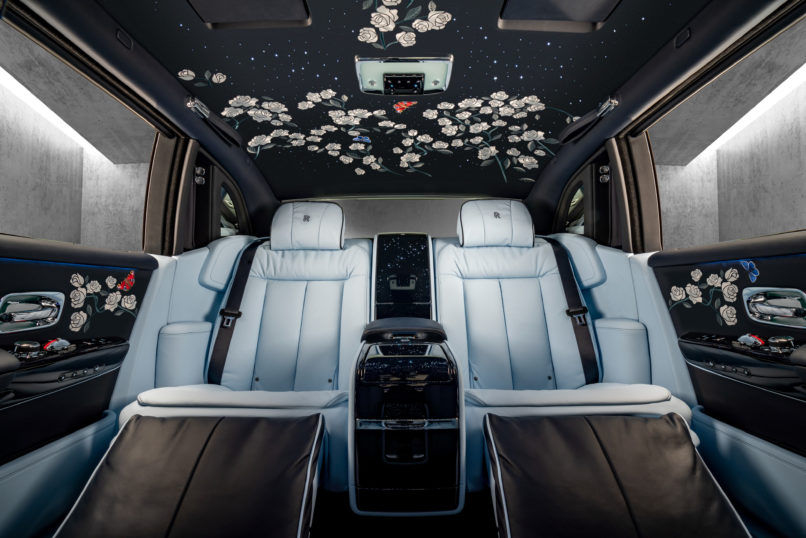 So, how does this exclusive rose look like? According to Harkness, it's a "quintessentially English rose" — lousy, creamy-white, and has a full bloom of 50 petals with a rich perfume. It took Harkness eight years to develop the hybrid. "A rose has the ability to captivate you on many levels. It is a thing of beauty, it can stimulate the senses with wonderful perfume, the soft touch of the petals or the rasping pain from a thorn," he said. "It touches our emotions, signifies love and appears in some of our finest poetry. How can a simple flower live up to this expectation?"
"The rose that Rolls-Royce has commissioned makes easy work of the task. Observe the glory of the bloom. There can be few more enjoyable experiences, thanks to the unending generosity and diversity of nature captured in one single rose," he surmises.
The Phantom Rose isn't making its first appearance now either. Previously, the rose was debuted in a one-off design for the Phantom's Gallery, essentially the vehicle's dashboard where pieces of art are oftentimes showcased, protected by a pane of glass.
Later on, the rose also served as an inspiration for the marque's designer, Ieuan Hatherall when a customer – a Swedish entrepreneur with a passionate love of flowers – wanted a Bespoke Phantom. "There is a transcendent beauty when a rose garden is in full bloom. The commissioning patron wanted to create that same feeling of awe; an abundance of flowers to lift the spirit and celebrate nature's decadent beauty," said Hatherall. To capture that, over one million stitches were employed, illustrating the Phantom Rose in varying stages of maturity. Needless to say, the embroidery is one of the finest there is, resulting in a beautiful interior of this unique and one-of-a-kind Phantom.
To commemorate this and also in conjunction with the RHS Chelsea Flower Show that's currently happening virtually until May 23, Rolls-Royce has released a video of an interview with the patron who commissioned the Rolls-Royce Phantom. Watch it below.
(All images: Rolls-Royce)