When one thinks of a hypercar, it would automatically be categorised alongside a supercar. Now, this isn't necessarily incorrect as a hypercar is a supercar after all, but it isn't technically the same thing. As the saying goes "all thumbs are fingers but not all fingers are thumbs"; the same rule applies to hypercars as all hypercars are supercars, but not all supercars are hypercars.
The history behind the term 'supercar' is still shrouded in mystery but it is said that the Lamborghini Miura is the first ever supercar back in the 1960s. By the time the 70s and 80s rolled around, it has since been in regular use and the rest as they say, is is history. Hypercars on the other hand are a more modern-day term that is still being recognised by the industry. While many are still claiming that both are the same, fanatics and enthusiasts will say otherwise.
In a nutshell, a supercar is a loosely-defined description of a high-performance, street-legal car. It's mostly a mid-engine two-seater pocket rocket with enough horsepower and sports handling to match. However, a hypercar precedes that by encapsulating all that and more. For one, it must be in limited-production to make it even more exclusive. It also describes what the very best of a hypercar can offer in terms of design, performance, and functionality.
With that out of the way, we take a look at the best hypercars in the world right now and which you should probably (if at all possible) invest in.
1
De Tomaso P72
After years of turmoil, De Tomaso is back bigger and better than ever after being acquired by Ideal Team Ventures back in 2014 and it introduces its latest invention, the De Tomaso P72. This is in conjunction with its 60th anniversary and is a throwback to its successor, the P70. The car is elegantly designed to look menacing yet stylish at the same time with plenty of carbon fibre usage to boot. It's unusually curvy, which is due to aerodynamics that will channel the air to either its mid-mounted engine or to create downforce. On the interior, De Tomaso is able to blend modern and classic into one, fitting in a mixture of quality leather with carbon fibre. The only downside to the De Tomaso P72 is that there aren't any information regarding its performance or drivetrain. However, that doesn't make it any less affordable with a starting price of US$800,000 (RM3.2 million approx. conversion).
2
McLaren Speedtail
McLaren has long been associated with various supercars thanks to its Longtail series but it has since gone a step further with the McLaren Speedtail. The British luxury automaker showcases its limited-production hybrid sports car, which they have dubbed as its first ever hyper-GT. With only 106 units worldwide, it is the fourth addition to the McLaren Ultimate Series after the Senna, the P1, and the F1. At the heart of the car rests a hybrid powertrain that will generate 1,036hp without breaking a sweat. It has a reported top speed of 402kph and can accelerate from 0-299kph in under 13 seconds, making it the fastest production car. There are plenty of modern-day technologies on both the interior and exterior of the car, which includes the use of HD cameras instead of side mirrors; electrochromic glass, which darkens at a push of a button; and LED lighting for the interior. The interior is similar to the McLaren F1 three-seater layout with the driver positioned at the centre. As of right now, all McLaren Speedtails have already been sold for a reported US$2.25 million (RM9.25 million approx. conversion).
3
Automobili Pininfarina Battista
What makes the Automobili Pininfarina Battista a different breed of hypercar to the rest on this list is solely down to the fact that it utilises an all-electric drivetrain. This is the first-ever all-electric luxury GT hypercar, created in honour of the of Pininfarina's founder, Battista "Pinin" Farina. It bears a striking resemblance to Ferrari's design language as the brand itself is famous for working very closely with the Prancing Horse. To date, the Automobili Pininfarina Battista houses 1,900hp of pure power as well as 3,200Nm of torque. It hits 0-100kph in two seconds flat with a top speed of 350kph. The car also has a total mileage of an estimated 450km on a single charge, which isn't all too bad considering its retail price tag of a whopping US$2 million (RM8.22 million approx. conversion).
4
Lamborghini Huracan Evo Spyder
When supercars and hypercars are mentioned, Lamborghini will always be part of the list. Lamborghini has long been associated with being one of the best luxury automakers in the world as each and every car it produces is always top notch. The same can be said for the Lamborghini Huracan Evo Spyder, which is the top tier of the Huracan series. The Huracan itself was first introduced in 2014 as a successor to the Gallardo. This was then followed up with the Huracan Evo in January 2019, which was then preceeded by the Huracan Evo Spyder during the 2019 Geneva Motor Show. It's only Lamborghini's second entry into the V10 segment with a mid-mounted 5.2-litre drivetrain that outputs 631hp and 443Nm of torque. This high-performance all-wheel drive hypercar zooms from 0-100kph in 3.1 seconds with a top speed of 325kph, making it look even sexier thanks to its drop top.
5
Koenigsegg Jesko
The Swedish luxury automaker known as Koenigsegg is famous for creating limited-production high-performance hypercars. The latest comes in the form of the Koenigsegg Jesko, which will also be the marque's most common hypercar with 125 units available worldwide. Taking over from the Koenigsegg Agera, the Jesko is a tribute to the company's founding father, Jesko von Koenigsegg. The car's main focus is on high-performance track racing with high aerodynamic downforce as well as precision handling for all your sharp turns and corners. At the belly of the beast lies its 5.0-litre twin-turbocharged V8 engine that puts out 1,578hp of raw power and 1,573Nm of torque when on E85 biofuel. This allows it to hit a maximum top speed of 483kph without breaking a sweat. Its exterior takes cues from the Regera's 'Autoskin' capabilities, allowing for remote operation on both the doors and the hood. For the interior, there's a 9-inch touchscreen infotainment display as well as a climate control system.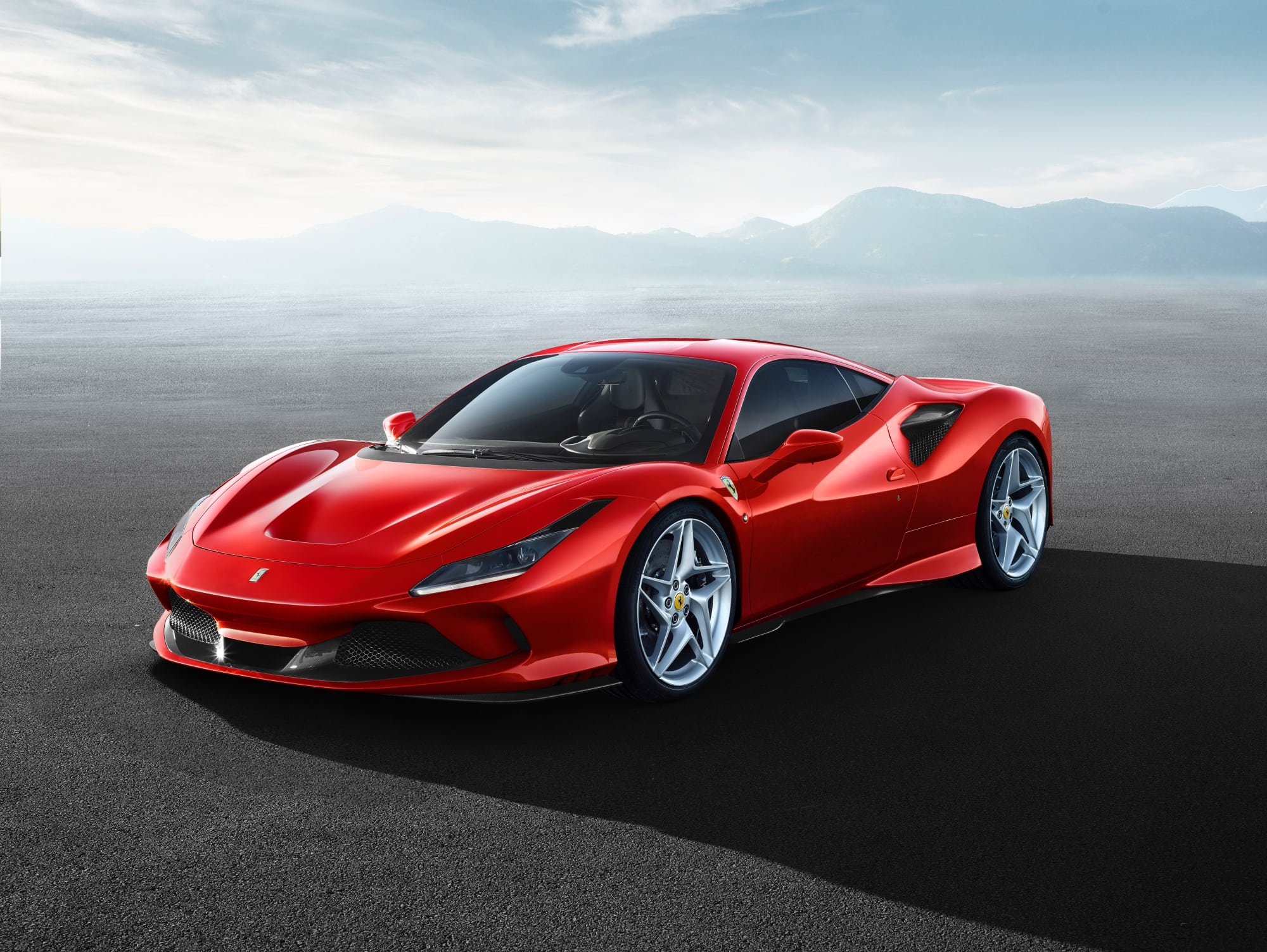 6
Ferrari F8 Tributo
Much like Lamborghini, you cannot talk about supercars and hypercars without mentioning Ferrari. The Prancing Horse is very much embedded into the very definition of hypercars, much like one of its latest models, the Ferrari F8 Tributo. Usurping the critically-acclaimed Ferrari 488GTB, the F8 Tributo is the marque's latest mid-engine sports car with hypercar tendencies. It was showcased during the 2019 Geneva Motor Show to much fanfare from avid supporters of Ferrari. The car itself comes with a host of upgrades with one of it being a state-of-the-art aerodynamic solutions to fully exploit the powerful engine held within. Speaking of the engine, it is the twin-turbo 3.9-litre V8 that produces 710hp and 770Nm of torque. Not only does it take 2.9 seconds to go from 0-100kph, it also has a top speed of 340kph.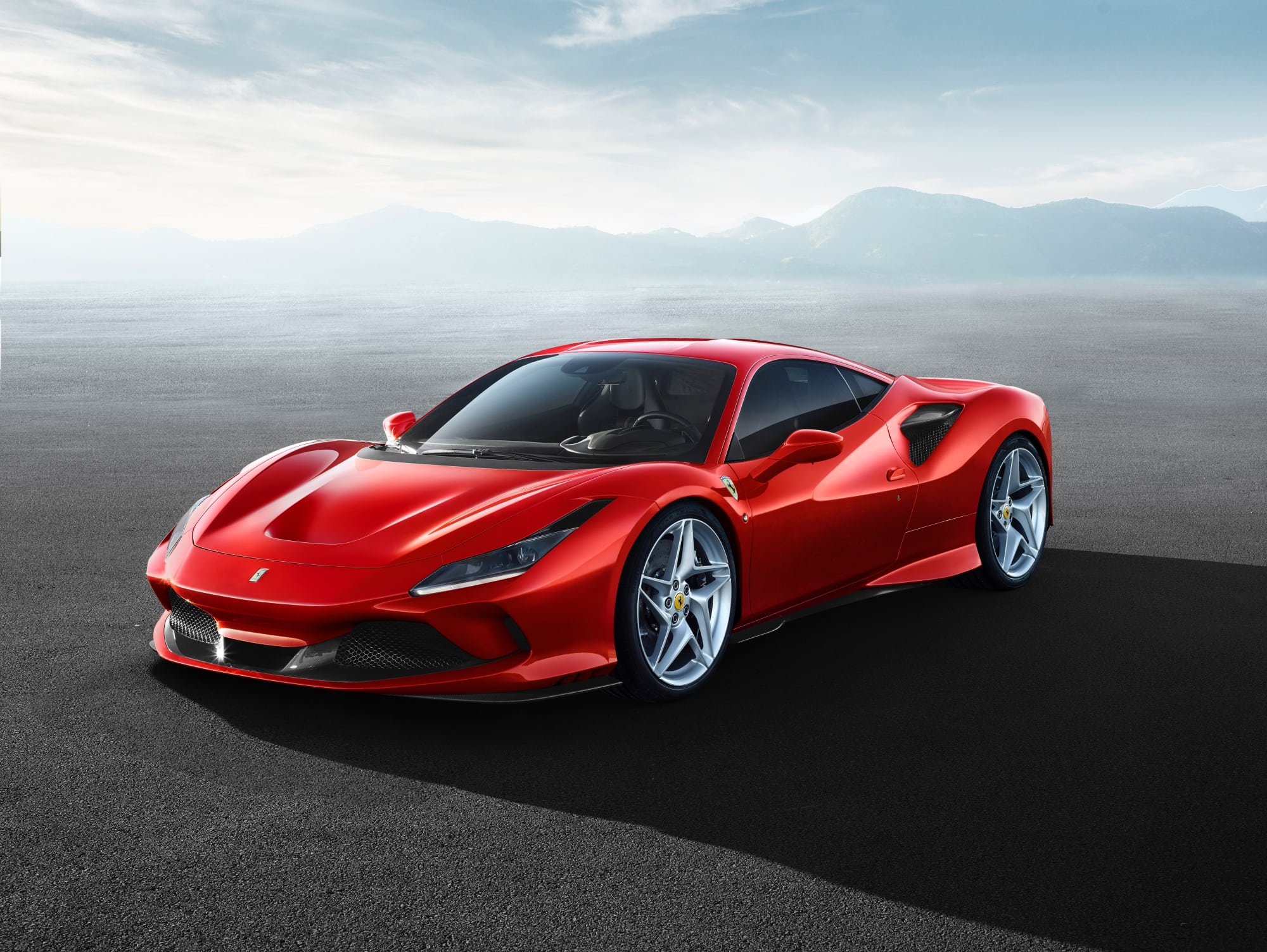 7
Bugatti La Voiture Noire
The Bugatti La Voiture Noire is arguably one of the maker's most exceptional creations, and that's a stretch given its track record of producing insatiable hypercars and supercars. What makes it so extraordinary is its price tag, a cool US$19 million. To sweeten the deal, it is also a one-off, meaning it will probably never see the light of day in the production line ever again. The Bugatti La Voiture Noire pays tribute to the Bugatti Type 57 SC Atlantic in conjunction with its 110th anniversary. Unfortunately, much like its ancestor, the Bugatti La Voiture Noire has very little details surrounding its overall drivetrain and performance. However, we do know that the car is wrapped in carbon fibre and features the same drivetrain as the Bugatti Chiron so you know it definitely packs a punch.
8
Pagani Huayra
While the Pagani Huayra is close to a decade old, it deserves a spot on the list mainly because of how exclusive it was. With only 100 units made worldwide, the Pagani Huayra was confirmed as being completely sold out as of 2015. It's limited production was due to an agreement Pagani made with its engine supplier, Mercedes-AMG. Because of this, it allowed the hypercar to hit a top speed of 383kph with an acceleration time of 2.8 seconds from 0-100kph. The engine in question is the 6.0-litre twin-turbocharged M158 V12 engine with 720hp and 1,000Nm of torque. Active aerodynamics are a big thing for the Pagani Huayra unlike its predecessors, allowing the car to achieve minimal drag coefficient or maximising downforce. There are also rear flaps that helps out with air braking, especially under hard braking.
9
Aston Martin Valkyrie
The Aston Martin Valyrie is dubbed as the world's fastest hypercar, and with good reason. Aston Martin's partnership with Red Bull Racing is what led to the Valkyrie being moved up the pipeline from its initial concept stage. It a features a blue-to-black gradient paint job, something similar to the Bugatti Divo while its overall exterior sports more complex shapes, especially on the front spoiler and side skirts. The interior of the Valkyrie features a full-on carbon fibre trim, allowing the car to shed some excessive weight while still looking sporty and aggressive from all corners. Potential buyers will also have to go through a complete 3D body scan to ensure its seats are a perfect fit. At its core, the Valkyrie houses a Cosworth-built 6.5-litre V12 engine with 1,130hp, making it very different from any hybrid system with the inclusion of an electric motor while still being torque-enhanced. There are only 175 examples available but sadly, all are already spoken for. It's price tag, you ask? — a cool US$3 million (RM12.34 million approx. conversion).