Convertibles have long been known to strike at the hearts of enthusiasts everywhere. There's just something about a drop-top sports car speeding down the freeway without a care in the world. While it may not be practical in certain countries due to bad weather, convertible supercars are very much still a favourite amongst many.
Overall, there are two types of convertibles in the market. Soft tops are the original configurations, which are usually raised or lowered by a push of a button or manually by hand. It is much lighter and softer while still insulating the cabin from exterior sounds and climate.
Unfortunately, soft tops are slowly fading away from existence with the introduction of its hard-top counterparts. It came into the market thanks to Mercedes-Benz, who introduced it to the first-generation SLKs. The only downside that comes with hard-top counterparts is its weight distribution, which affects the overall handling performance of the cars.
After much time, designers and engineers have found a way to fold hard-top roofs, which usually reside in mid-engine supercars. Of course, one does still have the option to keep the roof up at all times but when the weather agrees with you, it's hard to say otherwise with a convertible at hand.
1
Ferrari 488 Pista Spider
The Ferrari 488 line of sports cars are synonymous with being sporty yet aggressive on the road. Its latest addition is the 488 Pista Spider, with the term 'spider' normally classifying a two-seat roadster. The 488 Pista Spider features a hard-top counterpart that can be folded into the back of the vehicle without compromising its design and performance.
The Ferrari 488 Pista Spider belongs on the tarmac with its entire body built for speed and comfort. It's aerodynamically designed to make it more performance-oriented as ever while the signature elements and aesthetics of a Ferrari are still prevalent. Complementing the iconic 488 design language is a 3,902cc twin-turbo V8 engine with 530kW of power output. It hits 0-100kph in just 2.85 seconds and a top speed of 340kph. All this is controlled through the F1 seven-speed dual-clutch transmission gearbox.
2
Porsche 911 Targa 4 GTS
Porsche takes on a different yet similar approach with its 911 Targa 4 GTS, opting for a compromise between a full-on convertible and a fixed roof coupe. A targa roof allows the car to still have the freedom of a full-on convertible yet maintain the stiffness of the chassis for its dynamics.
The Porsche 911 Targa 4 GTS adopts the ever so familiar 911 design with a few added attributes thrown in. Some of these attributes include 20-inch Carrera S wheels, Bi-Xenon headlights, and the iconic Porsche 911 design. It's easily recognisable from a distance, ranging from its front and all the way to the rear.
Resting at the heart of the 911 Targa 4 GTS is a twin-turbo six-cylinder engine, capable of meeting every speed demon's needs with maximum torque even at low speeds. Overall, it has a total power output of 480hp and a top speed of 310kph. It only takes just 3.7 seconds to go from 0-100kph.
3
McLaren 720S Spider
McLaren is a household name in the world of Formula 1 — whenever it introduces a brand new supercar, it's bound to make heads turn. Rightly so with its latest addition, the 720S Spider. It's a direct competitor to the Ferrari 488 Spider with the ability to match it in every way, shape, and form. The 720S Spider is also a direct successor to the 720S Coupe, featuring a new drop-top configuration with upgraded performance features.
Right off the bat, the retractable hard-top is a one-piece carbon fibre roof panel that can be electronically raised or lowered with a push of a button. Due to the nature of the materials used, the hard-top weighs in at less than 50kg. The McLaren 720S Spider will now come with an M840T 4.0-litre twin-turbo V8 engine, packing 710hp, 770Nm of torque, a 7-speed SSG transmission, and electro-hydraulic steering. To cap it all off, it has a top speed of 341kph and going from 0-100kph in just 2.9 seconds.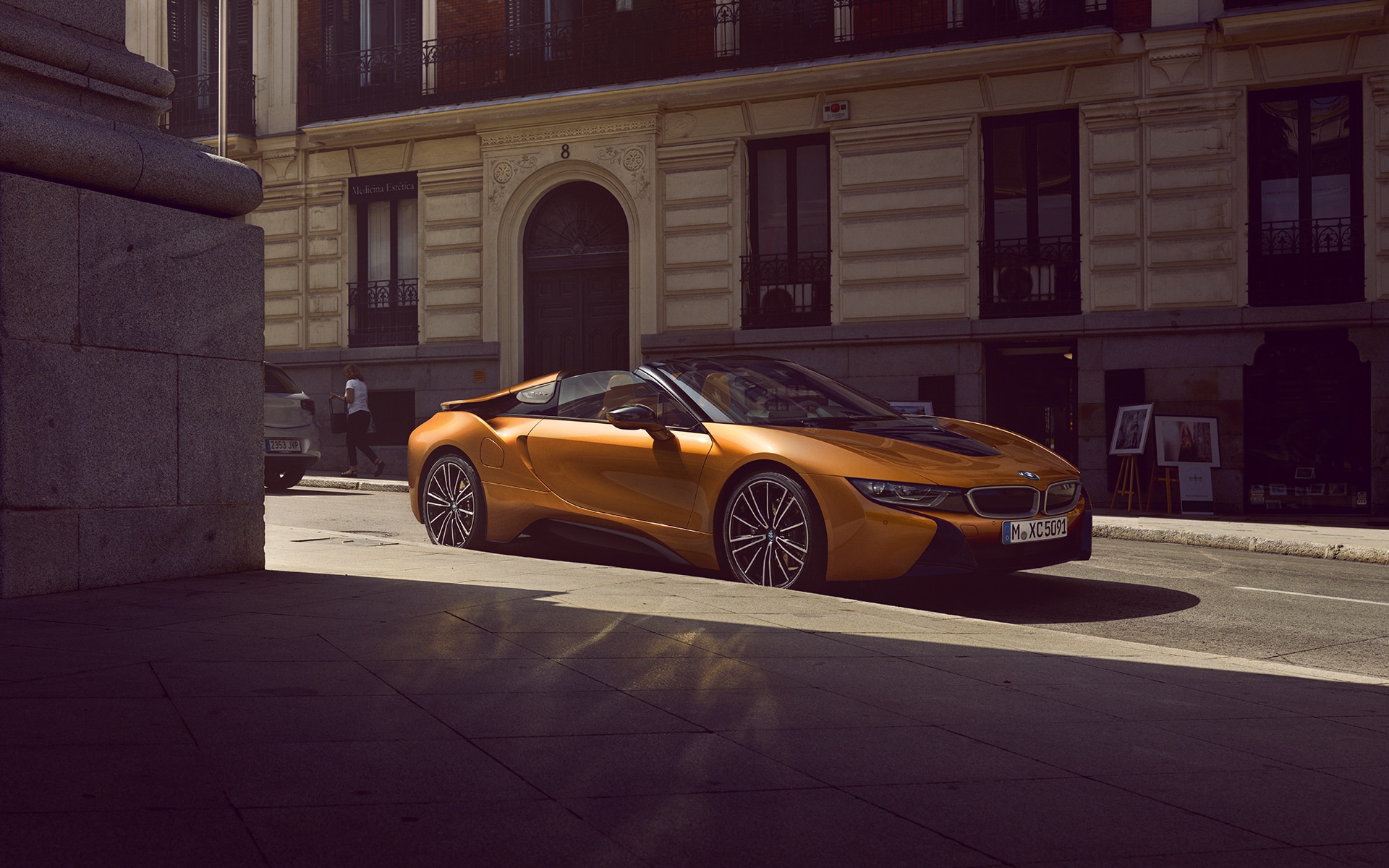 4
BMW i8 Roadster
The BMW i8 Roadster is the only car on this list that is designed as future-proof to bring awareness on new and clean technology for the automotive industry. It's also the most advanced in BMW's line of open-top two-seater cruisers.
It carries a taut soft-top with a visual lightness to its step, which complements the car's overall low centre of gravity. The soft-top can also extend or retract in 15 seconds without any indication of noise or sound. This can be done at speeds up to 50kph. The car carries a fully electric motor alongside an actual engine, giving you the best of both worlds. On pure electrical power, the BMW i8 Roadster can hit a top speed of 120kph with a top speed of 250pkh, which is electronically limited.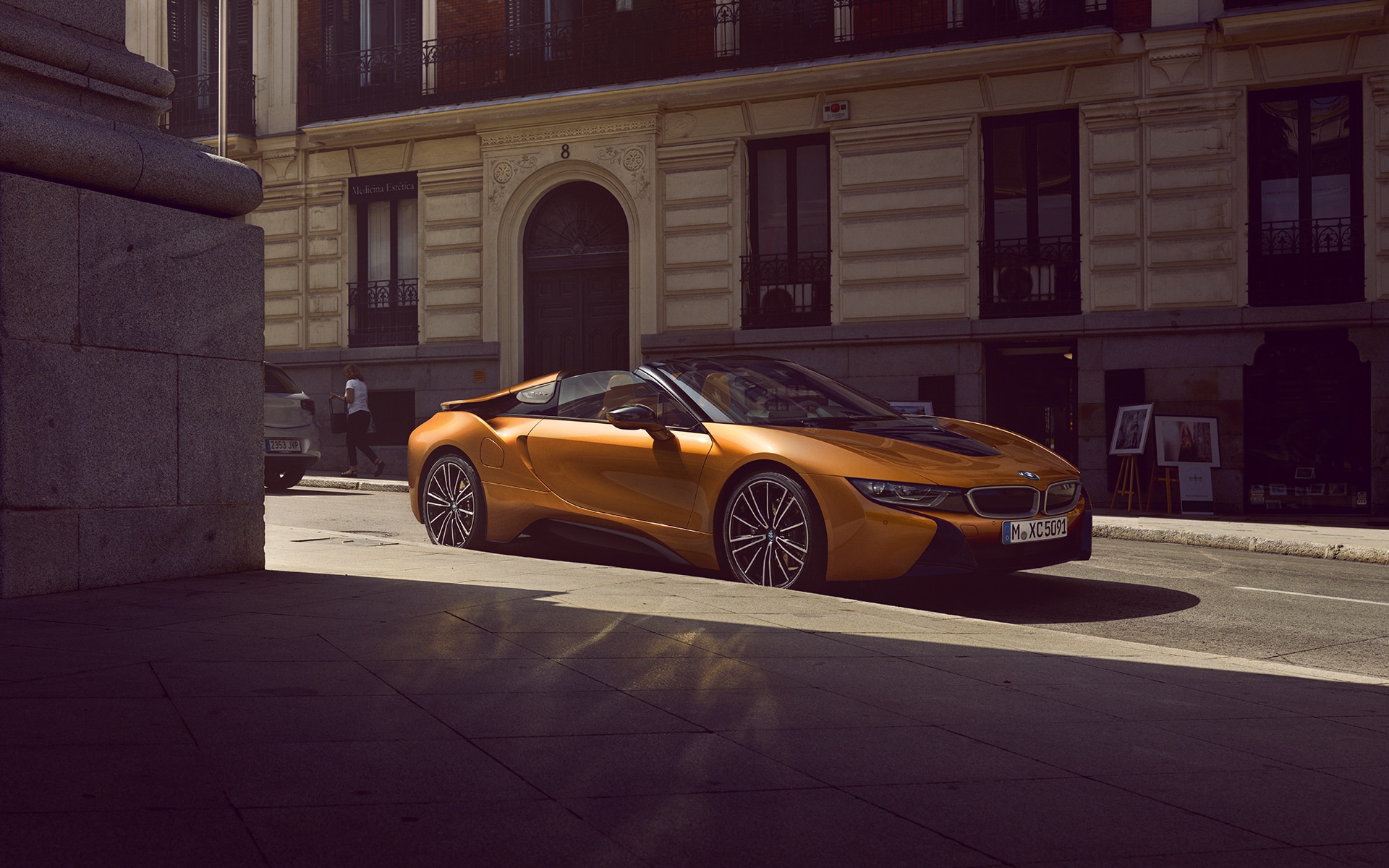 5
Lamborghini Huracán LP 640-4 Performante Spyder
Lamborghini has its own wide array of drop-top supercars, which spreads across its many categories like the Aventador, Reventón, Gallardo, and Murciélago to name a few. The Huracán LP 640-4 Performante Spyder is the latest to come out from Lamborghini, making its debut at the 2018 Geneva Motor Show. It borrows elements from both the LP 610-4 Spyder and the Huracán coupé.
The hard-top is folded into the rear of the car, similar to how marques like Ferrari and McLaren are doing so. The LP 640-4 Spyder also weighs 125kg more than the coupé due to chassis reinforcing components.
Within the supercar lies a 5.2-litre V10 with 631hp and 600Nm of torque. It hits 0-100kph in only 3.1 seconds with a top speed of 325kph.