The world of financial tech — also known as fintech — has been on the rise the past few years. Technology has grown at such a tremendous rate that the very idea of having to pay for products and/or services without the use of physical cash is something that many couldn't have predicted just 10 years ago. Sure, credit cards have been around for many years now and it is a form of cashless payment, but even that comes with its own setbacks. E-wallets were created to counter banks and its approach to forcing consumers to sign up for a credit card plan.
But what are e-wallets? For those that have been living under a rock, an e-wallet is a digital wallet that contains one or more currency purses. These e-wallets require funds within its account in order to purchase goods and/or services. PayPal is one such e-wallet payment option that is widely used around the world and is known for its security and safety for its users.
E-wallets these days are more than just allowing one to purchase goods and/or services online. You can now utilise wireless e-wallet payments to purchase almost anything. While this has been available for quite some time now around the world, only recently has Malaysia gotten itself involved with e-wallet payments as well.
This has since allowed Malaysians to disregard cash and cards entirely as everything can be paid directly through your smartphone. It has also opened the doors wide open for many foreign e-wallets to make its way into Malaysia, especially from various tech conglomerates around the world.
The adoption rate for Malaysians when it comes to e-wallets are at an all-time high; in just 30 years or so, Malaysia is expected to become a fully cashless society, much like what China has been able to do in such a short period of time.
2019 has seen plenty of e-wallets arrive into our shores, most of which offer pretty much the same services. What differs are the benefits one gets when utilising a specific e-wallet. Be sure to scroll down below to read on about these e-wallets and what you will get with it.
Hero Image: TechKow; Featured Image: Shutterstock
1
GrabPay
GrabPay is one of the most popular e-wallet payment options available in Malaysia at the moment. Given the fact that Grab is the leading ride-sharing service around Southeast Asia, it only made sense for it to have its own e-wallet payment system as well. This integrated e-wallet payment system within the app itself helps you to be a part of the Grab ecosystem, which you can now use to pay for GrabCar rides or for GrabFood deliveries. You will also collect points the more times you use GrabPay, which can then be used to purchase attractive rewards and deals with the various merchants that have partnered up with Grab.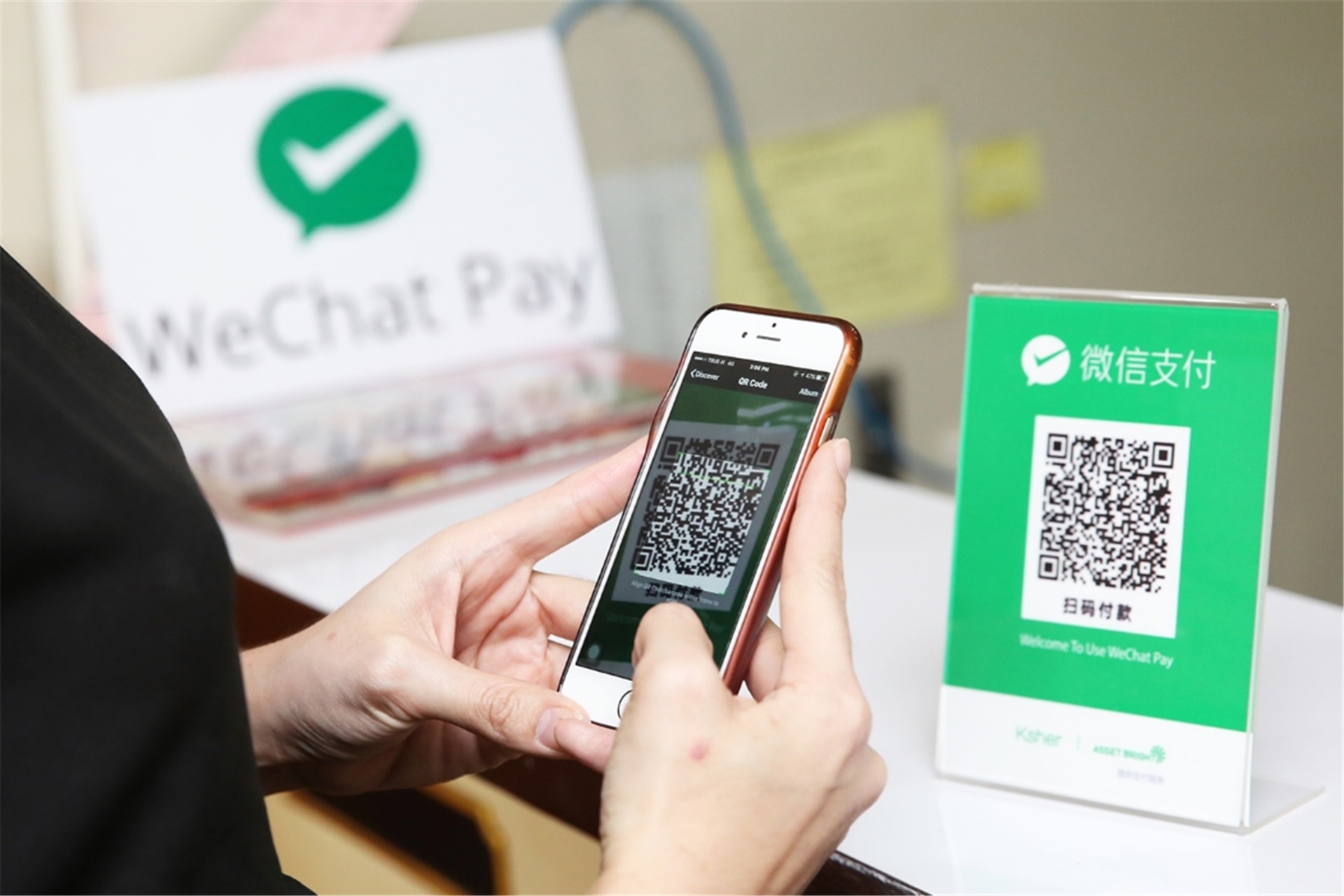 2
WeChat Pay
WeChat is the most popular social media and messaging app in all of China with over 980 million users as reported in 2018. WeChat Pay is the built-in e-wallet payment service available within the app itself, which allows you to pay for goods and services all around China. Its introduction is probably the most anticipated e-wallet to enter our shores and it comes with various payment options to choose from. This ranges from QuickPay, which uses a QR barcode system to in-app web-based payments as well as native in-app payment options. You can also transfer cash via its in-app Money Packet feature; withdraw e-wallet balance at any banks around Malaysia; and seamless payment transactions between foreign currency payments can now be done, all through WeChat Pay.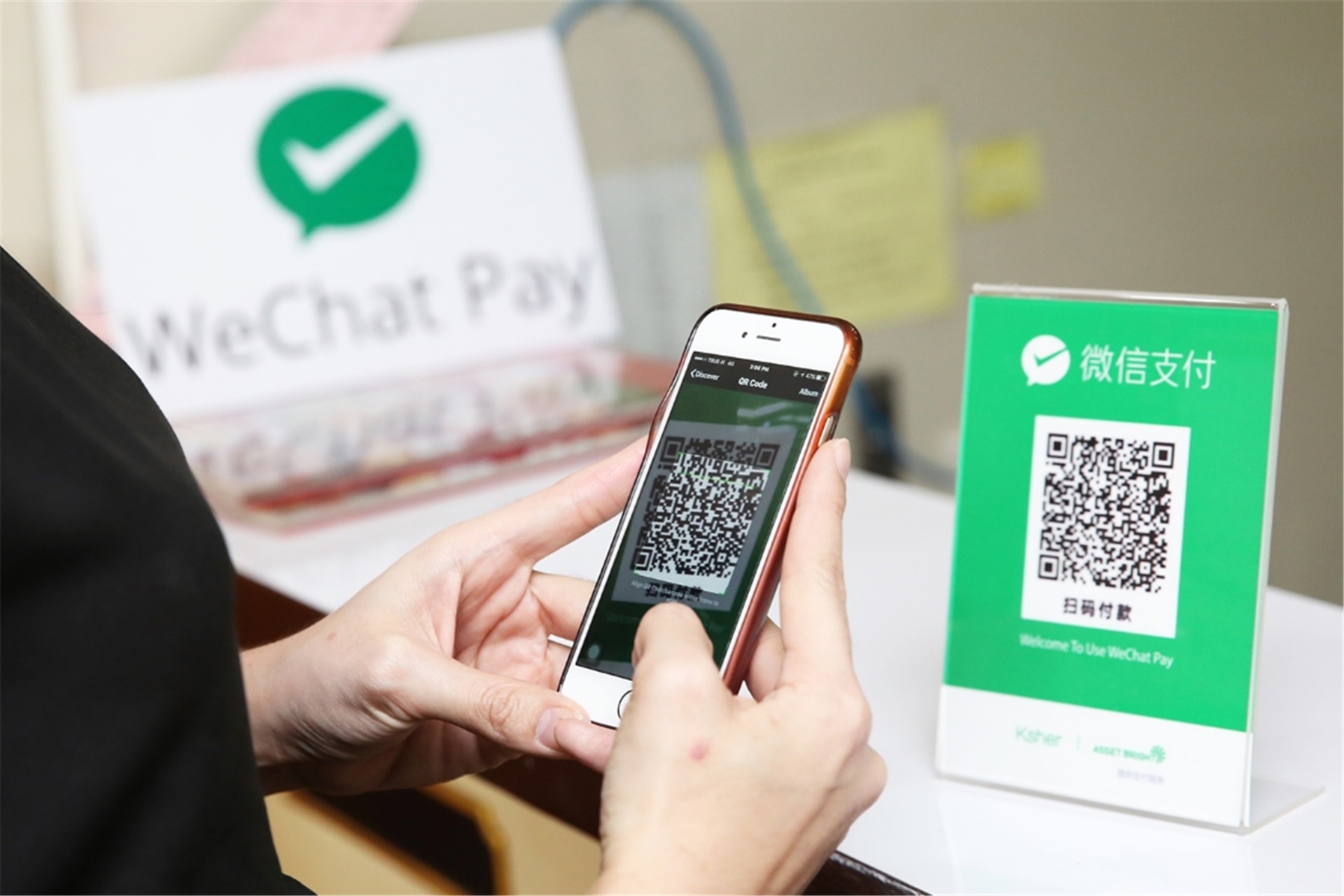 3
Maybank QR Pay
Maybank was one of the last to introduce its e-wallet payment system as compared to many other banks in the market. Created exclusively for Maybank account holders, the Maybank QR Pay e-wallet system is straightforward and direct, allowing you to transfer and receive cash instantly via its QR barcode scanning process. While it doesn't come with all the bells and whistles of its competitors, Maybank does have an agreement with Grab to the interoperability between Maybank QR Pay and Grab Pay. This allows both e-wallets to function with the same QR codes, thus limiting the hassle of deciding between QR codes. Maybank QR Pay also allows you to store your credit card information on the e-wallet, something that is closely related to Samsung Pay's entire model.
4
Boost
The way Boost works is somewhat similar to what Grab is currently is offering its customers. While you can't request for a car or even have food delivered, Boost still allows users to collect rewards via points redemption, send and receive e-vouchers, and even transfer money to and from your account. What's great about Boost is its heavy involvement with food bazaars and night markets around the country, bringing cashless payments to scene that is almost always filled with the older generation that is used to cold, hard cash. Boost also allows its user to pay for its utility bills via the app and you can even receive cashback rebates by giving your smartphone a shake after making a transaction via the app.
5
Touch 'n Go eWallet
At first, Touch 'n Go (TnG) was initially used for drivers who are passing by tolls on major highways. It then slowly became more than just that as LRT and MRT commuters began using it on their journeys as well. Now, Touch 'n Go is transforming itself into its very own e-wallet system in collaboration with AliPay. This partnership has allowed TnG to leverage on AliPay's technology to better serve its users while gaining access to more services, which include secure payment and digital financial services. However, TnG is still currently rolling out its e-wallet system and many of its talked about features aren't available yet, some of which are looking to revolutionise the way commuters pay to travel.
6
AliPay
AliPay is another e-wallet system that hails from China, the brainchild of the Alibaba Group. It has only recently made its debut in Malaysia last year and has since garnered over 110,000 merchants to be a part of its ecosystem while being supported by over 80 markets internationally. It's also partnered up with plenty of banks like Maybank and CIMB just to name a few. AliPay allows you to make hotel bookings, doctors' appointments, and even purchase movie tickets all through the app.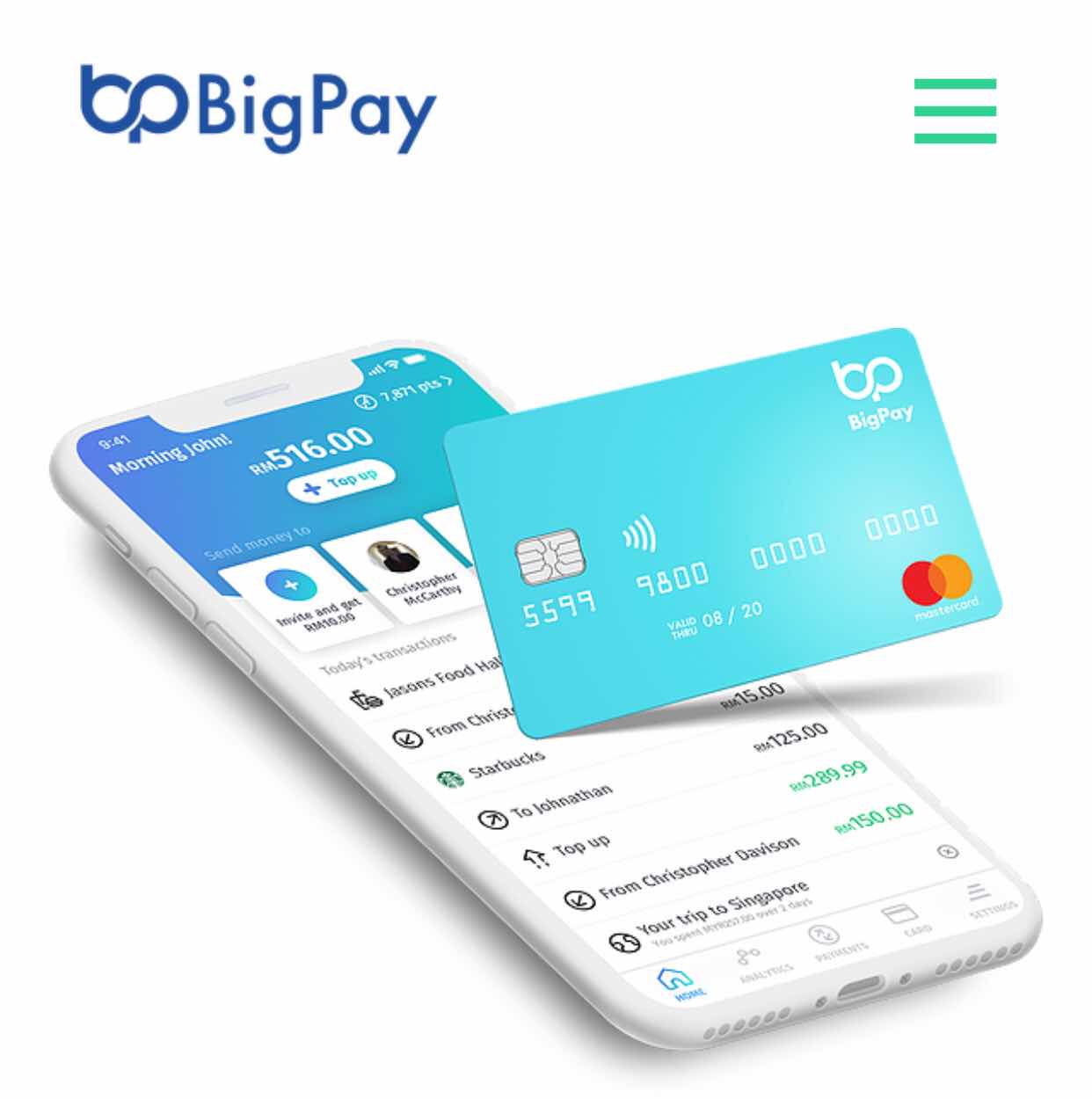 7
BigPay
BigPay is the perfect e-wallet and debit card for you, especially if you're a frequent flyer with AirAsia. The low-cost airline carrier is the creator of BigPay, which simplifies digital payment with an e-wallet and a debit card bundled into one. This allows BigPay to be used for both online and offline purchases; the debit card works like any other typical card while its e-wallet can be used through a smartphone for in-app purchases. Not only can you earn points with every transaction to redeem for AirAsia flights, BigPay can also provide you with the best currency exchange rates when travelling abroad while also helping you track and categorise your expenses.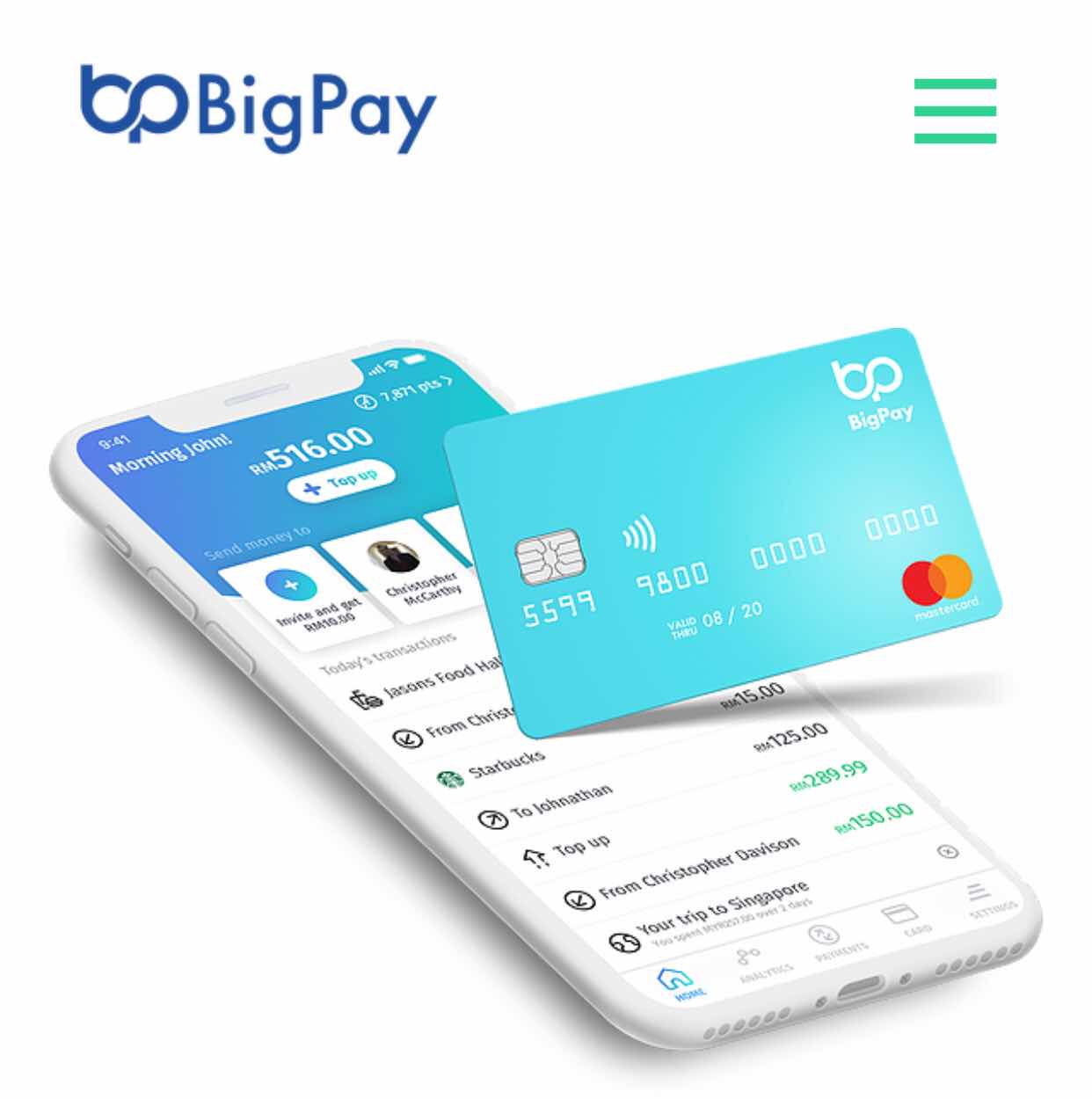 8
Razer Pay
This is one for the gamers who have probably grown up in the community seeing the iconic three-headed snake logo emblazoned in green. Razer is a longstanding name in the gaming industry and for it to come out with its own e-wallet payment system is big. Razer Pay is a collaboration between the gaming peripheral's maker alongside MOL and the Berjaya Group. This means that in any Berjaya-owned establishment, you can now use Razer Pay as a form of wireless cash transaction. The funds within Razer Pay can be used to purchase a number of things like gaming peripherals or even video games with the latter needing Razer's zGold-MOLpoints. These can be purchased through Razer Pay as well.
9
Samsung Pay
Unlike many other merchants on this list, Samsung Pay doesn't store any funds into its e-wallet system. Instead, it keeps payment card information and acts as a makeshift credit or debit card for you in the convenience of your smartphone. This is due to its proprietary MFT technology, which allows your smartphone or smartwatch to mimic the magnetic strips on your credit or debit card. Samsung Pay also supports loyalty cards from big-name departmental stores so there's one less membership card to carry around. Unfortunately, Samsung Pay is only available on Samsung smartphones and smartwatches while its MFT support only comes with its flagship devices as well.