The Sonos Roam was built to be portable and smart with you. But when all the travelling you can do is between rooms, here's what you can listen to.
One of my favourite things to do when travelling is to pack a portable speaker with me. Not every hotel you go to is going to supply you with an in-room speaker to play your own tunes, and it's always nice to change up the ambience with a portable speaker. Although my travels now are limited to an excursion to the kitchen in the morning, a hike to the living room, and then unwind in the bedroom, my recent experience with having a Sonos Roam with me definitely made the trips a lot better.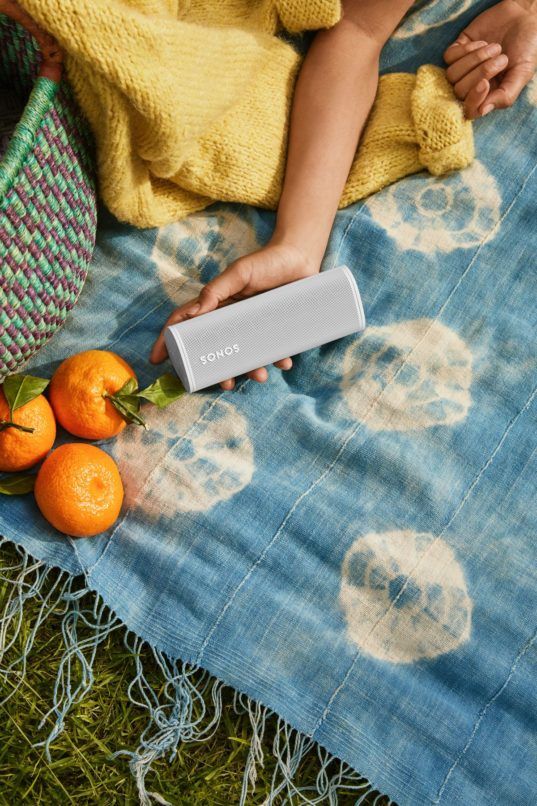 In case you missed out, Sonos recently launched the Roam, its latest portable smart speaker that's made durable and compact without compromising on sound quality. The Sonos Roam is the smallest speaker to be released by the brand so far, but it's already making waves. For one, the tactile triangular design makes it easy to prop anywhere at all without the risk of it rolling away (like most cylindrical-shaped portable speakers). The silicone end caps with physical buttons also make it easier to use instinctively without pressing the wrong things like how touch buttons would. It's dust and waterproof with an IP67 rating, which means it can be submerged in up to 1-metre of water for 30 minutes. Not only is this portable smart speaker going to be shower-proof, it's definitely going to be pool and beach-proof.
For a portable speaker, the Sonos Roam sure does have a lot of features you can play around with. For one, there's Automatic Trueplay Tuning Technology, which adapts its speaker's sound orientation according to the room by using spatial awareness. Sound travels differently in different spaces — for example, the sound in your living room may be extremely different compared to inside your bedroom, or even outdoors on the balcony. Within the Sonos app you'll also be able to adjust the EQ, use Far-Field Microphone Array, and more.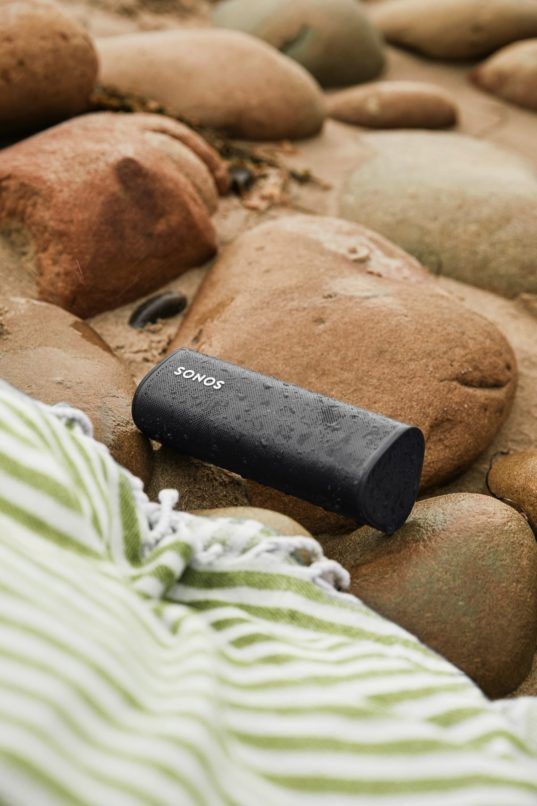 Did I mention it's a smart speaker too? You can use Amazon Alexa or Google Assistant to help you choose what song to play with just a press of the microphone button on the Roam. If you have another Sonos speaker, the ecosystem also allows you to Sound Swap — simply press and hold the play/pause button to swap the music you're currently playing to another Sonos speaker in another room.
What about battery life, I hear you ask? The Roam offers up to 10 hours of continuous playback with a single charge. To charge, use the provided USB-C cable or even a Qi wireless charger.
To test out the Roam, I've made five different playlists for you to listen to — each offering a different kind of mood. Who says you can't set the ambience even when you're stuck at home during the lockdown?
When you need some lo-fi background music while WFH
Lo-fi music was the theme of 2020 when everybody had to stay at home and make their working environment more conducive without being overbearing. It's the perfect background music that keeps things less boring, and I'm actually writing to this playlist as we speak.
Unwind with some classical music
The Roam may not be a full-fledged speaker, but it can still pick up undertones and subtle instruments within classical music. Don't believe me? Try it yourself with this playlist when you unwind with a nice cocktail or whisky.
Bring this into your shower
Miss going for karaoke? Singing in the shower is the same thing. Be sure to bring your Roam into the shower and sing along to these tunes. Don't worry about the Roam getting wet, because it is, after all, waterproof.
Dance it off to this K-pop playlist
Start a dance party at home with these catchy K-pop favourites. The best part is that nobody will judge your dancing, because nobody will see you.
For a sexy night in
Spice up things with your partner with a romantic candlelight dinner, followed by wine and a nice bath, all to these sexy tunes.
The Sonos Roam is priced at RM1,099 and is available in Shadow Black and Lunar White.