The new Apple iPhone SE has been all the rage lately and finally, we got to check it out for ourselves.
As anyone would know by now, whenever Apple introduces a new product or service, it's usually a pretty big deal. This time, however, it isn't exactly a new product. Technically, it's a rehash from a previous product from seven years ago. The all-new Apple iPhone SE is back and with some major upgrades.
Having been discontinued since September 2018, the new second-generation iPhone SE is all about bringing the feel-good factor back. Being only the second-generation iPhone that carries the SE symbol, it has plenty to live up to. Thankfully, it does its predecessor proud with much-needed updates to become a smartphone worth using in 2020.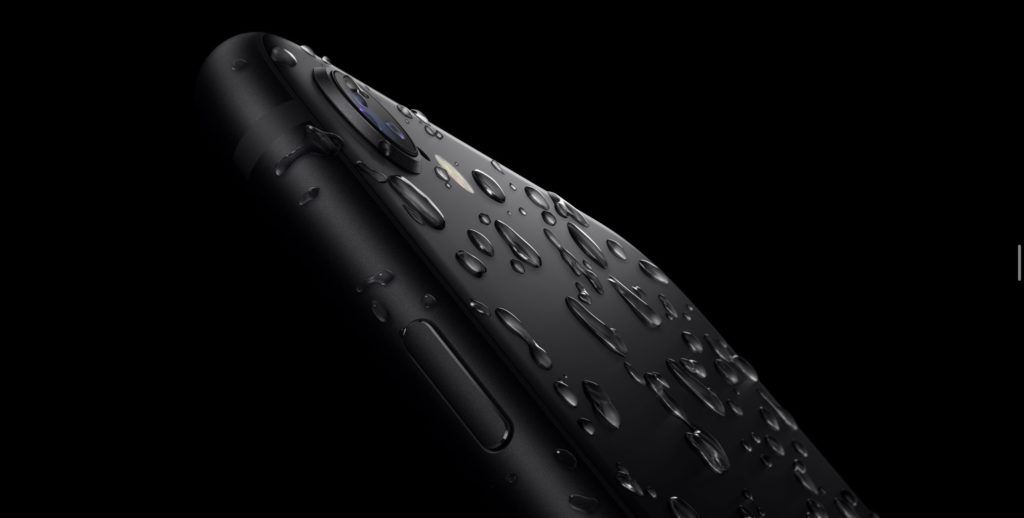 For iPhone 8 users, you'll realise that the SE is eerily similar in both design and functionality… well, almost. It's kept the same 4.7-inch LCD display, the Touch ID home button, and the same aluminium body but with one key difference: the Apple A13 Bionic chip (more on all of this later!)
Design
On the design aspect, Apple has kept it pretty on par with its next-generation smartphones. Out with the boxy edges and rounded corners and in with an all-curve body, which gives it a more ergonomic hold. As mentioned earlier, the SE features a durable glass and aluminium build, giving it that svelt look and feel.
It also brings back the home button, which was last seen on the iPhone 8. And since its back, Apple also decides to throw in the much-loved Touch ID security feature, doing away with Face ID. But what's great is that the home button isn't actually a button; instead, it's more of a sensor with sensitive haptic feedback to make it feel like you're pushing a button. Also, given the current situation with COVID-19 and having to constantly wear face masks, this is one reason why the SE will be such a good pick-up.
Display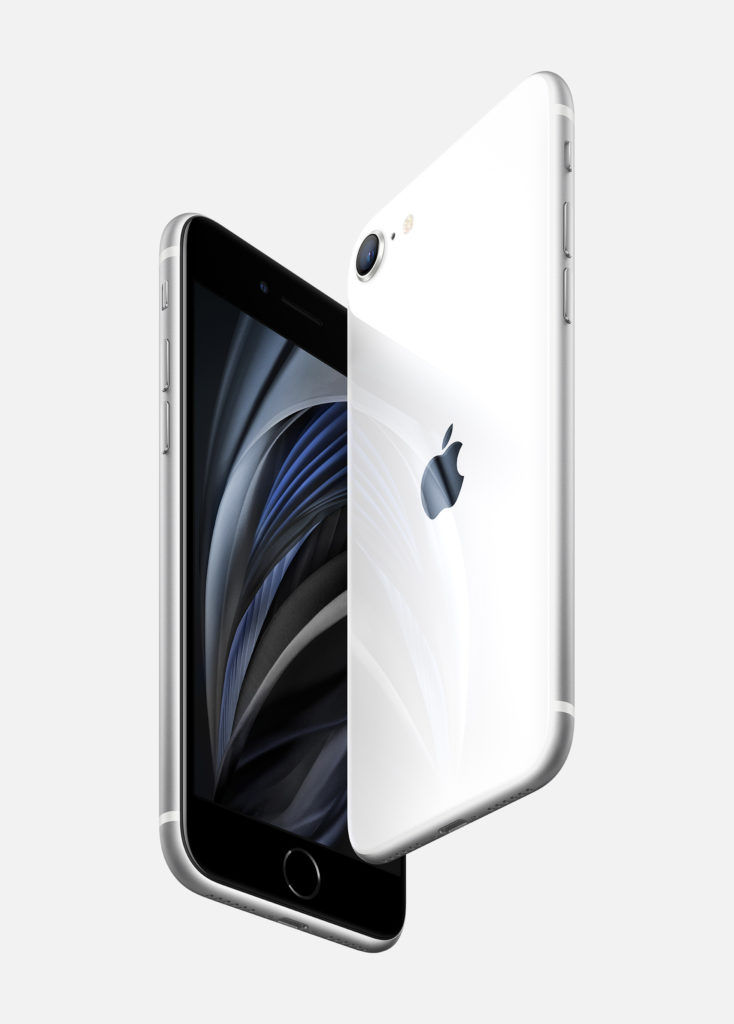 The iPhone SE comes with a 4.7-inch Retina HD LCD display. Make no mistake — its a great display screen at its price point. Unfortunately, it does have its limits, especially when it comes to maximum brightness. Given that it's an LCD display screen, you can't fault it that much. It still provides great clarity and colour accuracy thanks to True Tone with a wide colour gamut to boot.
Another inclusion into the SE that may split the fans in two is the return of larger bezels. If you prefer larger display screens with little to no borders at all, the iPhone 11 Pro might be more your speed. If you don't mind a smaller screen and an LCD display, then the SE is just right.
Performance
One of the continuously touted features of the iPhone SE is its hardware. More specifically, the Apple A13 Bionic chipset. Known as Apple's most powerful processor, it's also currently in the latest line-up of iPhones. This brings many of the perks you can find in the iPhone 11 and upwards in a much more affordable device.
Unfortunately, that's where the novelty wears off a little. While it may be carrying the latest and greatest chipset, the rest of its hardware is very much on-par with its last-gen iPhones. 3GB of RAM is the norm across all variants but with different storage options. This goes from the base 64GB up to 256GB, which still puts it at an affordable sweet spot that many Android smartphones occupy.
Thankfully, iOS 13 comes with the device so that means greater RAM management from the get-go. Paired with the A13 chip, you can expect nothing less from an Apple product. Its ability to handle a number of different applications at one go is impressive, to say the least; switching between social media apps with streaming platforms for good measure, the iPhone SE still managed to hold its own considerably well without much overheating.
Overall, the iPhone SE is a great device not because of its performance; it's due to its familiarity. Ever since doing away with the home button, Apple has decided to bring it back to appease a legion of fans who still want a physical function.
Camera
It's not the number of camera sensors you have in your device that matters; it's how it's being used. Most smartphone companies these days rely on more sensors to give the users more — better depth effects, better field of view, as well as better pictures overall. But what Apple and Google have been able to do really well is reshape how smartphone cameras are perceived.
To date, both companies have produced smartphones with great camera qualities while utilising only a single sensor. The same can be said for the iPhone SE as it features a 12MP wide-angle lens that comes with phase detection autofocus (PDAF) as well as optical image stabilisation (OIS). This ensures that your pictures and videos are always in focus quickly and accurately without any visible stutters or shakes.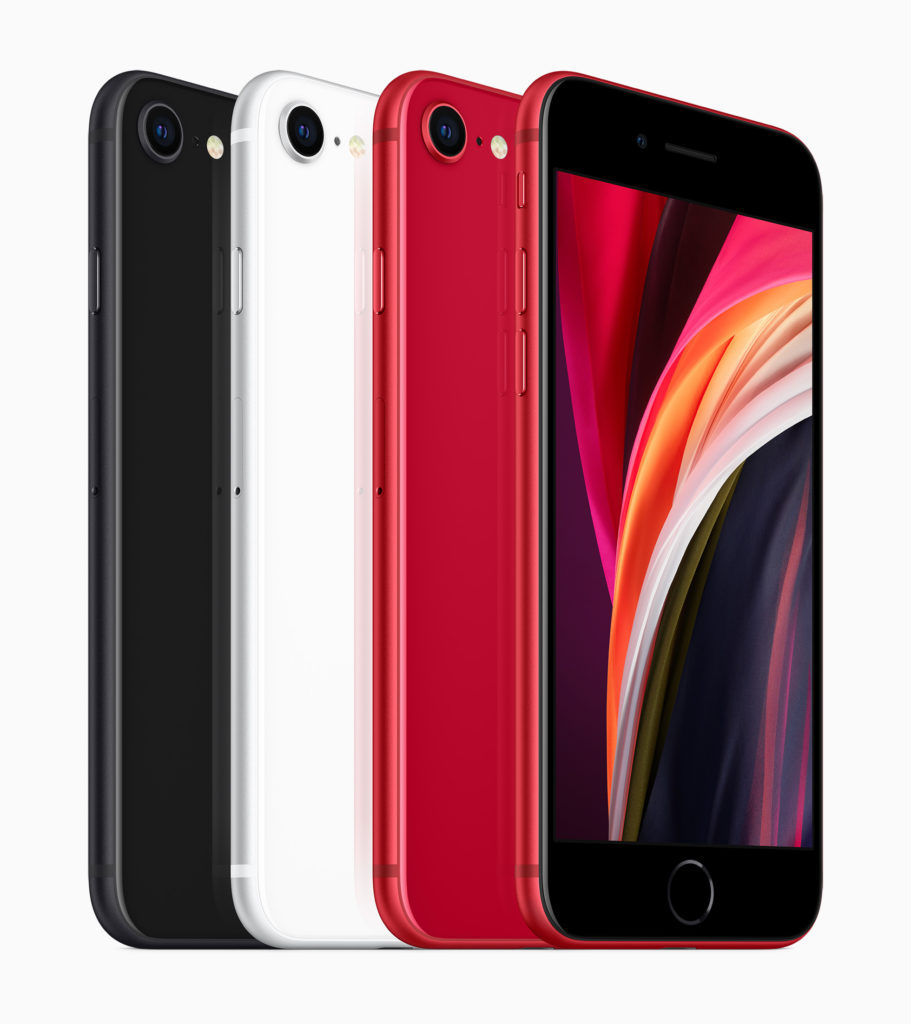 While it isn't Apple's best smartphone camera, it certainly gets the job done. The iPhone SE doesn't oversaturate colours, keeping pictures crisp and sharp with enough light being brought into its shots. Portrait mode is another notable feature that gives you artificial blur in your photos with the help of the neural cores in the A13. The downside to an otherwise good camera system is the lack of night mode, which means you'll have to rely on its quad-LED dual-tone flash to provide enough lighting.
Selfies on the iPhone SE also look really good thanks to the portrait mode. It also comes with depth control to adjust how blur you want your background to be.
Verdict
At only RM1,999, the iPhone SE 64GB variant can be all yours. Considering that this is Apple's first smartphone in the mid-tier pricing market, it's easy to see that this may just be another viable segment the Cupertino tech company are looking into. This allows you to save more on the device while still being a part of the entire Apple ecosystem and experience.
All images courtesy of Apple.