Like many other industries, tech companies around the world are joining forces to take the fight against COVID-19.
At times like these, the world starts to band together. Even local fashion designers are doing their part to help the frontliners who are putting their lives on the line to rid the world of this pandemic. Aside from that, tech companies are taking it one step further.
Some of the biggest names in the tech industry are doing its own parts to ensure everyone stays safe and stays healthy. This includes the likes of Google, Apple, and TikTok. By doing so, these tech companies are setting themselves apart from the rest in aiding medical workers and the like against COVID-19.
HP x Teach for Malaysia
Hewlett Packard is one of the biggest names in tech, but it's more commonly known as just HP. Its latest campaign is with Teach for Malaysia (TFM), which aims to inspire Malaysians to stay positive and create meaningful connections during these unprecedented times. The #iMovewithHP campaign is an initiative that seeks to bring Malaysians together to give back to the community as well as help students who are unable to continue their studies from home. Because of this, HP has pledged to donate 50 HP 14 laptops in support of TFM's efforts to making quality education available to everyone. They are also collaborating with some of your favourite local influencers through Instagram, who will be creating various social media challenges in line with their passion.
Shepard Fairey x Adobe
Adobe will be kickstarting its latest initiative: Honor Heroes in collaboration with various artists, including Obey founder, Shepard Fairey. His latest artwork titled, Guts no Glory pays homage to medical staffs in the frontlines of the coronavirus epidemic. The initiative will also see Adobe collaborate with other artists who will be releasing its own digital artworks. Adobe will also be contributing US$250,000 to Direct Relief as part of this campaign.
Google x Apple
Arguably the two biggest names in the tech industry, Google and Apple are working together by developing tracking systems for both Android and iOS devices. This comprehensive contact-tracking system will be able to track the outspread in communities. This will work together with public health apps on both devices and will be rolled out in two stages. The first will see application programming interfaces to allow both devices to work harmoniously with health-related apps. The second stage will feature a much wider Bluetooth-based contact-tracing, which will be built directly into both Android and iOS devices.
TikTok
Famous for its short comedy skits, TikTok can be considered a viral sensation of 2020 with over 80 million active users worldwide. Given its popularity, the tech company will be pledging US$250 million, which will be split into three efforts — the TikTok Health Heroes Relief Fund, the TikTok Community Relief Fund, and the TikTok Creative Learning Fund. The proceeds will be used to support medical workers, educators, and local communities.
Waze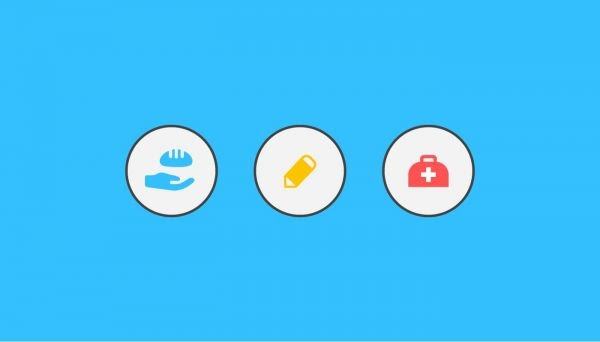 The Google-owned navigation app is already well-known the world over for providing real-time updates in terms of traffic congestion and such. Given the current situation that is COVID-19, Waze's latest update to the app will now provide any information related to the pandemic. This includes critical location updates like emergency food distribution sites. Waze will also be supporting small businesses by identifying places that offer drive-thru or curbside pick-ups. As of right now, this service is only available in the USA.
Snapchat
The social media app that made filters famous has launched a new augmented reality (AR) donation lenses in 33 countries, which includes Malaysia as well. This new feature will now allow Snapchatters to make donations who want to support COVID-19 response efforts. All you have to do is scan an RM10 note on the app with the in-built AR lens, which will then direct you to the COVID-19 Solidarity Response Fund that was set-up by WHO. The donations will go a long way into ensuring the virus is contained; ensuring patients receive the care they need; providing essential supplies to medical frontliners; as well as developing future vaccines, treatments, and tests.