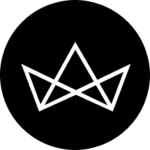 Father's Day story: EY Awards nominee Natalie Sit on growing closer to her father in his later years
Natalie Sit, a successful IT entrepreneur, recollects her memories of growing closer to his father in his later years.
In our Father's Day series, Lifestyle Asia KL reaches out to entrepreneurs whose candour and generosity allows us to be the audience, as they recollect memories of their fathers. In honouring their lasting legacies, these entrepreneurs open up on confronting the pain of bereavement and share their own journey in overcoming grief. 
Natalie Sit is a prominent name in the Malaysian IT, creative scenes. Her journey to becoming an entrepreneur is one filled with trials and tribulations. The daughter of hawker stall owners in Ipoh, Natalie didn't grow up with plenty. In fact, she doesn't have a tertiary academic qualification. But what she has in abundance is perseverance and smarts. And oh, she can close a sales deal.  
"Like many Asian parents, my father was an introverted man," says Natalie, describing a trying childhood witnessing her father juggling two jobs to make ends meet just so their family wouldn't starve. The elder Sit didn't express much, but elected to prove his worth through actions and fulfilling his responsibilities as a breadwinner. There was a time, Natalie adds, he had to work three jobs, driven partly by his hardworking nature and finances. 
Though admitting to being a mummy's girl, Natalie has fond memories of her father. His amicable nature etched vividly on her mind. "He was very patient and I rarely saw him angry or quarrel with anyone," she says.
Three years ago, I had the pleasure of interviewing Natalie for a feature concerning mentorship for Prestige Malaysia. She was one of four entrepreneurs selected. Her company Acestar is the sole Malaysian company listed as a platinum reseller of Adobe, delivering nearly 30,000 seats of Adobe Creative Cloud licence nationally since its founding in 2008. 
Unlike her father, Natalie is a people person. If you have met her, you wouldn't forget her eloquence in regaling tales. It wasn't a surprise to see that in order to foster camaraderie in the creative industry, Natalie created the Creative Cloud Community. Community and her family meant the world to her. 
"My mum passed away 5 years ago," Natalie continues, "it was very tough for us to adapt to life without my mum. Especially my dad, he had to adjust to living without her after so many years together." 
Her parents were a source of motivation and inspiration. To provide them a better life, Natalie says, is her goal. "Seeing them happy is a fulfilment to me," she admits.  
"After my mum passed away, I regret that I never brought her to any business award ceremony. I thought the elderly would not enjoy this kind of social event," she says apologetically.  
Natalie's achievements have been widely acknowledged by her peers. Her string of accolades includes EY Entrepreneur of the Year 2018 Top Nominee, the Star SOBA 2016 Female Entrepreneur of the Year, the Star SOBA 2016 Best Employer of the Year Silver Award, among other similarly high-profile recognitions.
And so, when SOBA came around in 2017, Natalie made it a point to invite her father to attend the ceremony, which fell on a Tuesday evening. "My dad was reluctant to come initially," she says, "but I convinced him to come along." 
Being foreign to such soirees, the elder Sit didn't know what to expect. Natalie, however, was patient – a trait taken after her father – in explaining to him that "if he saw the big screen with my picture, it meant I have won," she says.  
Natalie was in the running for two awards, which she also took home later that evening. "He never told me that I was special; hence since young, I knew that I had to work much harder than others to get what I want," she says, emphasising resilience is something she also learned from her father. 
Though the elder Sit didn't express much that evening, except smiles, "I am sure he was proud of me and it was my most memorable night with him," Natalie recalls. 
Watching his daughter's achievements in person profoundly changed their relationship. Natalie reveals that they grew closer and he became more expressive. At the time, her father was still living in Ipoh, but he would take a trip to KL where Natalie now lives to spend the night with her young family.  
"We cherished every Tuesday night dinner together," Natalie says. "I am truly grateful for the time I spent with him while taking him to every medical appointment for his kidney problem despite my busy schedule." 
Unfortunately, her father passed away recently from cancer. His condition was diagnosed last October, which by then was at stage 4. They were warned that his health was in dire condition. The treatment didn't seem to work and the disease was spreading. "We had to put him under palliative care," Natalie says.
"During that time, I treated every day as his last day. While he was still conscious, I asked him a lot about my childhood memories. We talked about many things that we did not share previously, including my entrepreneurial journey." 
The most heart-wrenching conversation was one about his funeral arrangement. Natalie asked him what his last wish was. 
"His answer was – I am 81 years old; I live a comfortable life after I have retired; I have a nice house to live in, a car to drive; I have adorable grandchildren, and I feel proud of my kids, compared to many of my friends. I am extremely grateful for my life, I don't have any wish to ask for, but if I could live for a few more years, I wish to witness my grandchildren's graduation," Natalie remembers his every word.  
A month prior to his departure, they returned to Ipoh. Natalie stayed with her father for several weeks. Each day accompanying him, taking care of him during his most vulnerable days. Though she admits that she was heartbroken over his ordeal, she had to fulfil her responsibilities as a daughter. 
"I did whatever I could to comfort him, including feeding him and changing diapers, just like how he did to me when I was a baby. I have no regret and I am just blessed and grateful that I am his daughter," she says with a hint of bittersweet.  
All images by Natalie Sit