If you need of a little push or motivation, here's what we found out when we asked your favourite personalities about their workout routine, staying active, and what kept them motivated during these trying times.
As we enter the second week of the MCO, it's entirely understandable if prioritising extra downtime is on your to-do list. But it's not always a good idea to leave your daily sweat session behind as well. While it can be easy to give in to your comfy bed and Netflix-binge party, keep in mind that it's important to get your body moving, even if its for a 20 or 30-minute workout. Thanks to technology, you can Youtube a wide range of workouts and if you're not into that, virtual classes from your local gym studios are available too.
If you're curious to find out what your favourite local personalities are doing to stay active during the MCO, scroll down and find out.
Joe Flizzow
"While I do miss working out at the gym with my trainer, you'll be surprised by what you can do indoors. With a barbell and kettlebell, I focus on a movement and focus on my biceps, shoulders and back to get myself moving. There's no excuse for you to leave your workouts behind just because we're not allowed to hit the gyms anymore. I also take walks around the block, do 30 laps in the pool and occupy my time with farming, since I started this hobby of mine last year."
(Image credit: Joe Flizzow)
Nana Law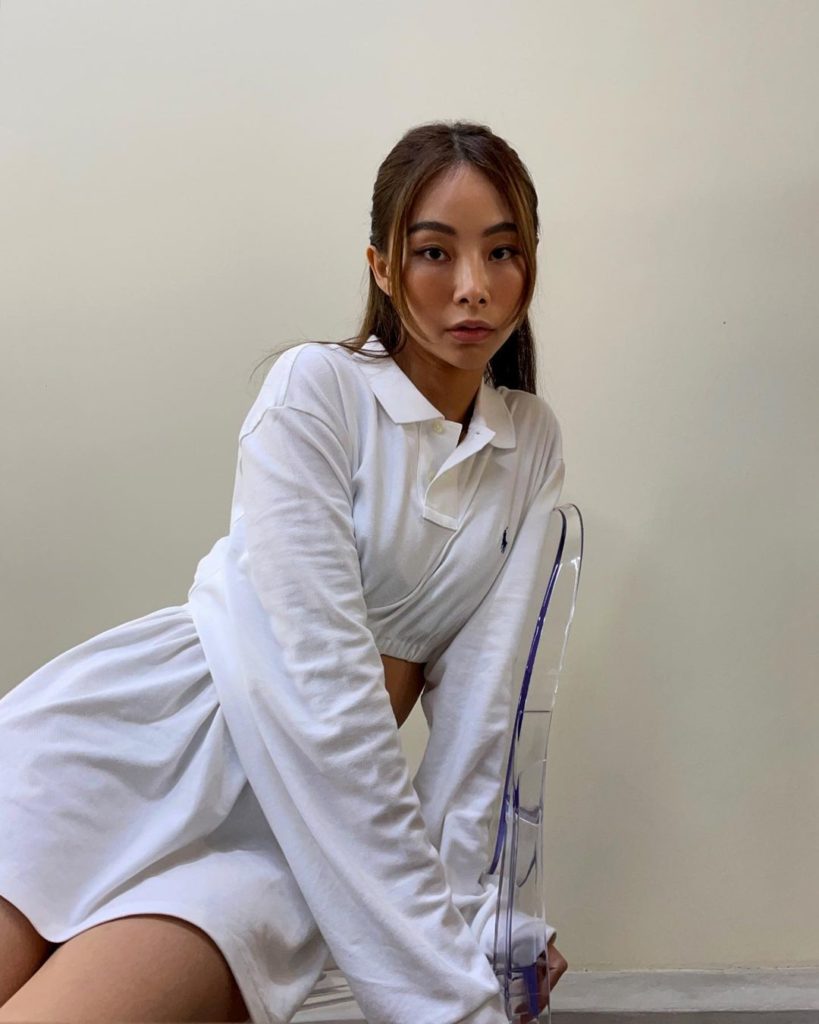 "I've been maintaining my workout routine, with or without MCO. Although the places I use to work out are now restricted, I will always plan my day. I'll figure out what workout I will need to do and save it under my workout folder from Instagram. It hypes me up by watching the videos and on days when I feel lazy, I'd put on a cute gym outfit to motivate myself. It's hard to shake off the sluggish feeling so when I do have it, I'll stick to easy cardio to sweat it out."
(Image credit: Nana Law)
Sean Lee
"I'll always try my best to fit at least 30 mins a day of effective exercise because it makes me feel and look better. There's no excuse not to because focusing on health is my priority and being fit does help boost my self-confidence."
(Image credit: Sean Lee)
Bay Doucet
"I've been staying active by doing light and relaxing exercise, mainly to keep myself healthy mentally. Just from playing a podcast, going for a solo walk around my neighbourhood or following a virtual yoga class from our local studios at 6 pm has been a nice way to maintain structure in my WFH day. It helps me switch my brain off from work mode, which can sometimes be hard to do when you work from home."
(Image credit: Bay Doucet)
Syed Harris
"Thankfully there's an awesome indoor cycling studio called JOURNEY that provides the best virtual ride classes you can get. But jokes aside, I do have a spinning bike at home to help me stay active. If I want to end the day by bingeing on Netflix, I would ask myself if I had achieved enough physically to validate my next move. If I have, I'll relax, but if not, I'll do a quick workout because I know I will come out better and feel good at the end. However, I will never pass two days of not working out – once every two days will do so I won't lose momentum."
(Image credit: Syed Harris)
Natalie Prabha
"Believe it or not – the only reason why I've been cooking so much is to prevent myself from spending my days on the couch. I try my best to do yoga every day, and my partner, Roshan and I would set a 30 rep challenge of squats, sit-ups, push-ups, and so much more together each day. It may be easy to lose focus at times, so I'll think about how good I'll look at the end of the day if I stick to my workout routines."
(Image credit: Natalie Prabha)
Hadri Hashim
"Staying active is important for me as it helps with my mental, physical and spiritual health in entirety. So no matter how busy I am juggling my daily tasks, I always take 20-25 minutes to do at least three reps of the core, upper and a little of lower body work out. My quick go-to workout always consists of dumbbells, resistant band and simple bodyweight exercises like pull-ups and push-ups."
(Image credit: Hadri Hashim)
(Hero & Featured Image: Natalie Prabha)