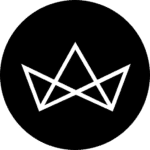 Planning a wedding in lockdown is no small feat, but Nana Al Haleq pulls through with some trusty gadgets
The secret to the success of Nana Al Haleq and Nik Mohd Fadhil's recent wedding reception? Technology.
Wedding planning is one of the most challenging things anyone can do. With the restriction of the pandemic and a lockdown imposed, most newlyweds would even abandon the idea altogether. Not fitness queen Nana Al Haleq, though. After being stopped by the first Movement Control Order (MCO) last year, she and husband Nik Mohd Fadhil decided to soldier through and hold the wedding during the lockdown itself. Of course, she had plenty of help from technology and her trusty Apple gadgets.
To find out just how she pulled it off – from taking these gorgeous photos to holding a video conference with an ustaz to officiate their wedding – we sat down (virtually) with Nana for a little chat on how you too, may be able to pull off a wedding in lockdown.
Tell us, how does it feel to plan a wedding with all the restrictions surrounding the MCO?
Very tiring yet interesting. We had to change our plans many times, from wanting to do a reception to just getting married online. However, our marriage application was made easy by the Pejabat Agama Selangor. Many procedures changed, especially getting our HIV test done. Also, after submitting our documents to JAIS (Jabatan Agama Islam Selangor), we couldn't get the date that we wanted, hence we took the earliest available date. The most tiring part of the entire process was not knowing when would be the exact date for us to get married, until just three days before the solemnisation.
How long did it take for you to plan your wedding?
Technically, it took us 20 days. We initially planned our wedding at the beginning of 2020, but the first MCO happened and everything had to be put on hold. Then, looking at the current COVID situation with no signs of improvement, we decided to submit our forms to the Pejabat Agama Selangor in December hoping we would be able to get married on the 21st of January (21/1/21).
However, upon submission, we were told the earliest possible date would be in March and solemnisation had to be done in the Pejabat Agama Itself where only the groom, bride, and father of the bride can enter the office. We got lucky when a couple that was supposed to be solemnised on the 19th of January cancelled — we immediately took their spot.
But then, the second MCO happened and we were informed that we could only proceed online. We were pretty chill with the idea of getting solemnised in the office, but of course, our family members wanted to celebrate us. At that point though, we both just wanted to get things over and done with.
We saw you had many gorgeous wedding pictures. Seeing as hiring a photographer isn't allowed during the MCO, how did you manage to take such great photos?
Thank goodness for the Apple iPhone 12 Pro Max & the Camera Remote app on the Apple Watch Series 6! We basically placed the iPhone 12 Pro Max on a tripod, adjusted the camera right from the Apple Watch, and snapped the pictures. It was so easy to use and we were so happy with the results.
Do you think technology is a godsend when planning a MCO wedding?
Yes indeed. In our case, we needed a good internet connection and many devices with great cameras like the iPhone to capture the big day and ensure all our family and friends could join in. It made a big difference to us!
Can you share with us the gadgets you used when planning your wedding?
We used the MacBook Pro to do a Skype video call with the Ustaz from the Pejabat Agama to conduct our solemnisation. For the ceremony, we had our iPhone 12 Pro Max set up for a Zoom meet with close friends to witness our humble ceremony and the iPhone 11 Pro Max to record the ceremony. Having the wide-angle camera was great to capture everything while the larger screen meant that we could see everyone. For the wedding pictures, we used iPhone 12 Pro Max, a tripod and the Apple Watch Series 6 to take our wedding pictures. Having the whole Apple ecosystem made it so easy to stay connected and capture all the excitement.
(Hero image credit for illustration purposes only: Unsplash/ Nick Karvounis)