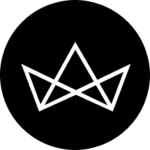 Q&A: Christiane Brunk on relevance and sustainability as the fourth generation of Braun Buffel
Managing Director and the fourth-generation owner of Braun Büffel, Christiane Brunk speaks up on staying relevant in the advent of social media, fostering sustainability and creating a legacy that lasts.
Maintaining a multi-generational family business is no small feat. For Christiane Brunk, she approaches her leadership for the brand her great-grandfather started in 1887 with an open mind. With the constant change in consumerism, digital media and cult fashion, Brunk plans to take leather-crafting Braun Büffel to the next level with a sustainable yet disruptive approach.
Growing up, especially in Germany's leather town Kirn, Brunk cultivates a strong affinity to leather crafting thanks to family traditions in leather goods. Her calling struck in 1992, joining the family business after gaining work experience in consulting. Her vision is for Braun Büffel to become a leading and sustainable global luxury lifestyle brand with a strong omni-channel presence.
Close to three decades in the family business and 15 years as the Managing Director of the brand, Brunk continues to stay true to the brand's ethos of functionality and quality with sustainability and creativity at heart. We caught up with the affable Brunk during Braun Büffel boutique opening at Ion Orchard Singapore where she opened up about her plans to evolve the brand and what it takes to keep the legacy of Braun Büffel relevant for future generations.
What are the biggest challenges when it comes to continuing the legacy of a family business, like the illustrious four-generation Braun Büffel?
I think in today's world, the biggest challenge is to stay relevant int he eyes of the consumer. I see myself as a change-maker. I'm not afraid to step out of my comfort zone and embrace change. It's not initially instinctive, but you'd be amazed at the opportunities that open up when you go. It's also critical in the current dynamic environment to be flexible, nimble and willing to disrupt yourself too.
So it starts from within the company?
Yes. I want to create a culture where everybody feels empowered, where diversity drives fresh thinking and innovation. Leaders must ensure the company stays grounded in those values through thick and thin. Personally, I focus on being bold, caring and authentic.
How are you shaping the brand to cater to the younger market?
I think for me, the key success is to understand the consumer and reinforce the Braun Büffel identity to remain relevant in their eyes. Through decades, consumers definitely know that the Braun Büffel quality is consistent and that there is a lot of effort being put into the workmanship. But the one thing we lacked was the fashion-forward aspect.
Consumers yearn for something stylish and bold — somewhat of a statement piece to match their outfits. That's where we started to relook the entire design concept, not just in our merchandise but also in our retail-estate footprint. We wanted to target a wide mix of customers.
Share with us how the progressive approach is reflected in the latest collection.
In our merchandise, we start to introduce a kaleidoscope of colours as well as new bag shapes that appeal to the ever-changing customer. At the same time, we aren't changing our design priorities in quality and practicality.
In the latest collection, you'll also see the new interlocked bull emblem which is a subtle way for the brand to stay forward. It is a way to allow the past with the original emblem to inform the present with the upside-down bull. It also shows how the two are constantly reliant of each other.
You also mention about being sustainable in your leadership. Tell us more about it?
For a house with a rich heritage in the art of leather craftsmanship since 1887, we constantly challenge ourselves to look ahead and ask how we can ensure that sustainability becomes more efficient and effective through our business. This is where we start to introduce sustainable materials such as recycled nylon in our collections. We also brought in sustainable leather into the Bully collection, a whimsical interpretation of the house's buffalo logo. The entire collection is crafted from a composition of leather cut-offs from the season in a creative and innovative way — reinforcing our commitment towards environmental sustainability in reducing waste.
With so many collections in the brand's archive over the years, which have been your favourites so far?
No special one. My personal style is wearing leather bags as I have grown up with this wonderful long-lasting and sustainable material that reveals its beauty over time.