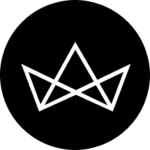 "I want to make The St. Regis Langkawi a culinary destination on the island," says Mandy Goh, the hotel's first female executive chef
Since starting in 2019, Chef Mandy Goh has definitely transformed the restaurants in The St. Regis Langkawi.
Despite cooking being a typically traditional role for the matriarch of the family, we don't see many female chefs in high positions of a restaurant, let alone a hotel. During the month that we're celebrating International Women's Day 2021, we got to speak to The St. Regis Langkawi's first female executive chef: Mandy Goh. The Penang-born chef was appointed the hotel's executive chef in 2019 after spending several years abroad honing her culinary skills. 
Goh mentions that she's always had a passion and flair for the culinary arts, which she felt even more strongly about after starting her culinary career. "I couldn't decide how I wanted my career to branch out, so I applied to be a kitchen trainee in a 5-star hotel in KL," she explains. "I was quick to learn and enjoyed the experience every step of the way. Eventually, everything fell into place and I felt like taking a chance in this field was the right thing to do." 
During her time in this hotel, she learnt the importance of flavours, food scents, presentation, and also the warmth of hospitality that she could bring to others. "Good food can truly change the mood and offer guests an experience that they can treasure for a long time," she says. 
She was also in a team of all-female chefs that won the prestigious Bocuse d'Or Asia Pacific cooking contest in 2010, which is a first for the competition. "I was a junior chef when I competed in the all-female Malaysia National team for the Bocuse D'or Asia," explains Goh. "We presented two classic platter-style dishes: one fish and one meat infused with local ingredients like pomegranate, cinnamon, star anise and Chinese dumplings, to represent authentic Malaysian flavours." The combination flavours in the dishes appealed to the palates of the judges, thus securing the team's win. 
"This opportunity not only enriched my skills but also gave me a greater determination to continue my exploration in the culinary world." 
In our interview with Goh, we spoke to her not only about being the first female executive chef at The St. Regis Langkawi but also about her gastronomical plans for the resort.
How did you come to work in The St. Regis Langkawi?
I was working as a sous chef in The St. Regis Macau and have since been very impressed with the culture that Marriott International embodies with diversity, inclusivity, and equality being a core part of its DNA. Also, by then I had been working outside of Malaysia for years. I had always thought to return to my home country and share with the industry what I've learnt from all corners of the world. 
When I received an offer from The St. Regis Langkawi, I accepted it with absolutely no hesitation. With my roots in Penang, it was nice to be close to home while working at a place whose values matched my career aspirations and growth. Besides, who could say no to an opportunity to work on a beautiful island like Langkawi!
At what year were you appointed executive chef at the resort?
I was appointed to be an Executive Chef at The St. Regis Langkawi in 2019, which was also a significant milestone in my career.
How does it feel to be the first female executive chef at the resort?
Honestly, it's great. This is my first appointment as an executive chef of a hotel and also the first female executive chef at the property. This makes the role extra special for me as I believe I'll be paving the way for many other talents like me to realise their dreams. 
Being an executive chef requires vision, passion and definitely comes with its challenges. However in the larger scheme of things, this role is extremely rewarding. But like they say, a smooth sea never made a skilled sailor, and a challenging environment always motivates me and brings out my creativity. 
During your time as executive chef, what changes or improvements have you done to the resort?
When I arrived in 2019, I decided that I wanted to start with a revamp of the menu. With Marriott International being committed to creating a positive and sustainable impact wherever we do business, I created innovative new menus for each restaurant. This was coupled with the priority to tell a story behind each culinary creation while paying close attention to food presentation and ensuring the usage of the highest quality ingredients. 
What is your vision for the food program at The St. Regis Langkawi?
My aim is to position St. Regis Langkawi as a culinary destination on the Island. Right now, we have the fabulous Caroline Astor's Diamond Brunch that already has a positive reputation by word of mouth. It would be a dream come true to hear people say that they're flying into the island or visiting St. Regis Langkawi because they believe it's the best place for a true overall culinary experience!
I am also currently working on ways to create a farm-to-table dining experience. With the limited resources available on the island, this is a challenging goal. I'm also exploring new technologies with a focus on food safety and sustainability, as well as how we can improve its usage in our food production. At Marriott International, we are driven to anticipate our customers' changing needs, and I wish to continuously weave that into our St. Regis Langkawi kitchen.