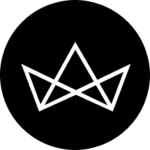 The Z List: Bunga, aspiring politician-to-be turned professional rapper, talks the local rap scene
Straight out of UiTM Shah Alam, 21-year-old Bunga is making waves as a rapper, and she does it while staying true to her roots.
Bunga is just as sweet and graceful as her namesake — all blooming and friendly smiles the entire time we are on set. Noor Ayu Fatini, who goes by the stage name Bunga, had dreams of becoming a politician before fate took her on the road to success as a local rapper and singer. Bunga had been writing poems on her own here and there before her friends urged her to join 'U TRY RAP Please', a local rap showcase event, and emerged as a finalist in the competition.
"I didn't expect the video of my performance to go viral," recalls Bunga. "It's really crazy how things worked out. The opportunity fell into my lap, and I am still incredibly grateful for it, even today."
While she was not classically trained in singing, music is no stranger in Bunga's household. Her brother has dabbled a bit in music, and her mother is an avid singer. Because of this, Bunga herself has enjoyed singing on her own from time to time.
Bunga found her calling as a rapper at 18, while she was still pursuing her studies. In between, she also had her foot in acting, starring as her own in the biopic movie 'Aku, Bunga' alongside Ben Amir and Naim Daniel. Now at 21 years old, she graduated from UiTM Shah Alam in Business Administration, and is making plans to pursue her dreams in music and in life.
We sit down with Bunga to talk about her journey so far, and to discuss the rapping scene in Malaysia as well as how musical styles have changed with each generation.
What was it that pushed you to enter the rapping competition 'U TRY RAP Please'?
Before I became 'Bunga', I was just a normal student who wanted to try out something new — which was rapping. I didn't know anything about it, so I looked it up on YouTube and found out that rhyming was a big part of it, which I already knew how to do because I also liked to write poems. A friend of mine discovered the 'U TRY RAP Please' event and suggested I join it, so I did. I had to send in a 1-minute rap video to enter, and I was really excited to qualify, until I found out that it was a freestyle rap competition. I wasn't prepared for it at all, and so when it was my turn to face off against my opponent, all I could say was, "Mm, yeah, uh" for the whole two rounds! (laughs) It was embarrassing. I think the organiser felt bad for me, so later after the event, he got me to perform my own rap that I'd prepared for.
Wow! So, that was your first time performing on stage? What happened after?
It was! After that, the video of my own rap performance became viral. People started approaching me to teach me the right way to rap, and one of them — I call him 'Sifu', because he has helped me a lot and taught me everything I know. Every week, I wrote rap verses and Sifu would look through them before I posted my performance up on social media every week. From there, the rap cypher show 16 BARIS found me, and my performance became viral again through their show. It's all been really crazy. I hadn't expected my rap to blow up like that! I have no background in rapping at all, so I did have to work a lot harder. But I guess when you're in a field with no prior knowledge of it, you have to struggle a little and put in the work — and you know you will, because you want it.
How would you describe your musical style? Is there any particular message you want to convey in your songs?
One thing about me is that I'm definitely not a fan of love songs. There are a few that I can stomach, but most of them are… blech! I always feel awkward if I'm going to do a love song, or a song about a guy. (laughs) I like songs that give me motivation, and songs about women empowerment. I like artists who change their musical styles and themes — sometimes their songs are about motivation, sometimes they're about their personal growth. I want to be that kind of artist, too.
Who is your favourite artist at the moment?
I love Doja Cat! I really like her personality. She always presents herself in her own music, like, we can see who she is in her songs. She's really happy-go-lucky and funny. She's also very energetic when she sings, and she always changes her arrangement of her songs in every one of her performances. So, it's a different vibe every time, and I love it.
Where do you usually find the inspiration for your songs?
I have to see what my situation is at the time. Like, what am I feeling right now? Am I stressed? If I'm stressed, then it could reflect in my songs. But it must also match the beat that I want, too. So, I have to actually think about how I want the song to turn out — whether it has a slow beat, or if it's upbeat. Then I'll have an idea on the song itself.
So, what's the process of creating your music? Do you think about the beat first, or do you start writing first?
It depends. Usually, what I do is I'll let the producer know what type of beat I want for the song. For example, if I've already done too many 'happy' songs, I'll probably want a 'sadder' or mellow song next, so there's some kind of variety. I don't want it to be too happy! (chuckles) I don't want to stick to just one type. So, once the producer knows the beat that I want, he'll give me the demo for me to listen to. I like to connect the beat with whatever memory I have, or sometimes it doesn't have to be about me — if someone else's story inspires me, then I'll bring that story out when I write.
Tell us about your recent song, 'Intan Payung', featuring Noraniza Idris. What was the idea behind the song?
I told my producer a while back that I wanted to include nusantara sounds in my next song. But then COVID-19 happened, so I could only record the song much later. My producer also told me that the style of the song is similar to Noraniza Idris', and so I studied all of her songs. They remind me of P. Ramlee's and Pak Ngah's style of music. I've always wanted to do a song in that traditional style of zaman dulu, but with a modern twist. Classic Malay songs were always berkias; figurative, symbolic and the lyrics were didactic, teaching us to berbudi bahasa. So, with 'Intan Payung', Noraniza Idris — Kak Ani — plays a kind of mother figure who is teaching her young daughter that even though people may look at us differently or judge us, we should take that as a way to motivate us to keep going. That's what I want to convey with 'Intan Payung'.
What was it like working with Noraniza Idris?
I couldn't meet Kak Ani at first because of COVID-19, but once I did, it was really exciting. She's the best. Kak Ani has her own business of seni budaya (cultural arts), so she's really into traditional dancing — and she even taught me, too! Teaming up with Kak Ani for 'Intan Payung' has been the best decision. She's also very motherly, very gentle and soft-spoken even when she's laughing.
How have your fans responded to your music so far?
Alhamdulillah, many people have said that I've improved a lot since I first started. And I completely agree. Sometimes when I look back, I cringe a little but it's good to see how much I've improved. And because I feel I'm still new to all this, I don't really like to refer to those who support me as 'fans' — I prefer the term 'family', because that's how I feel about them. Of course, I've also gotten my share of negative responses. Like, I've seen people say that I use autotune, which is funny, because I don't! I promise it's my real voice! (laughs) I have also gotten comments saying my voice is 'small', like a chipmunk's. Once, I've tried to scream into my pillow just to make my voice 'bigger'! I guess I'm still trying to learn which songs best suit my voice — I've tried covering various songs that suit my style, too. Slow slow lah.
So, you always the baju kurung when you perform — is this a stylistic choice?
Yes, 100%. I always wear baju kurung when I perform live. So, if you want to see me in baju kurung, come see me perform! (chuckles) It's exclusive for live performances. I've gotten some backlash for my choice, especially because I dress differently outside of my performances, but for me it's something special. It's like, every artist has something unique to them, so this is mine — this is my identity.
Besides rap, have you considered exploring other genres of music?
Definitely. I'm thinking that for my next single, I want to produce it completely on my own. All of my songs before have featured another artist, but this time I want to do it all — singing, rapping and the backing vocals.
It's really interesting that you chose to go into rap, seeing as the genre is not as highly produced in Malaysia. What are your thoughts on the local rap scene?
I think in Malaysia, there are a lot of people trying to build up the rap scene. We had Malique and Joe Flizzow, but they're not really producing new music right now. During their time, we could see that rap was a really huge thing. Then we had SonaONE, ALYPH, Luca and Aman Ra, so the scene kept going. But I think our mainstream listeners are still lacking because they're more inclined to listen to pop songs or ballads. Malaysia is really behind the times when compared to overseas. For example, in most international award shows, they separate their music categories — they have different awards for the best hip-hop song, or best pop song. But in Malaysia, it's difficult because songs from different genres have to compete with each other. So, it becomes unfair when a pop song has to compete with a hip-hop song, seeing as our listeners prefer pop. If the system is changed, then it would be better for artists to compete, and more underground artists get recognition.
Because of this, I feel even luckier that I've managed to make it big at all. There are so many underground artists who are a lot more talented than I am, but can't get the crowd that I do. So, I want to feature them in my next album because I want the public to appreciate them.
Do you have any advice for those who want to enter the rap scene?
Compete with yourself. Don't feel like you have to compare yourself with others. Sometimes I do that — I look at those who are more successful and ask myself, "Why can't I get as many views as them?" All it does is make me feel down. And that's not good. We should always compete with ourselves instead of going into the rat race. If we move according to our own pace, only then will we be able to feel satisfied with our achievements.
concept & creative direction MARTIN TEO | production NEW STORYBOARDS PHOTOGRAPHY | design ANDREW LOH | styling AZZA ARIF | makeup ERANTHE LOO | assisted by ANSON TAN & PUTERI YASMIN SURAYA