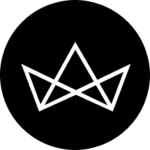 The Z List: Christian Didier Chin sets his sights on becoming the first Malaysian tennis icon
While tennis is one of the top sports around the world, our country still has yet to make it to the big leagues. Christian Didier aims to change that and put Malaysia on the map of the tennis world.
A true sportsman at heart, Christian Didier Chin is a charismatic young man who exudes self-confidence, which is refreshing to see in someone who just turned 21 a few months ago. And rightfully so, too — back in 2018, Christian Didier became the first-ever Malaysian to compete in the Australian Open, in the junior Grand Slam. He also made it into the top 50 in the World Junior Rankings for tennis that same year.
Christian Didier has a very clear goal in mind and a strong will to match: to become a Malaysian icon for tennis.
"I think what makes it difficult for tennis players to make it is the fact that we don't have an icon to look up to, unlike with badminton or squash," Christian Didier says. "That's why the sport isn't so popular here. I hope I can one day become as prominent as, say, Nicol David or Lee Chong Wei — then I believe tennis can really become popular."
He is determined and disciplined both on the court and in his everyday life. Christian laments that he has sacrificed a lot to make it to where he is today, and the journey ahead is still a long way to go. But he remains optimistic as he takes every challenge and celebration one day at a time, saying: "I took a different path when I was young. I left home very early at 13 to train as a tennis player, and it was a very hard experience for me… being away from family, face bullies and having little social life. I learned the hard way, but with the mindset to always have a big heart and selflessly giving to help others." 
Today, he looks forward to help young kids who are passionate in the sport by conducting training and coaching for them. We speak to him about being a tennis player in Malaysia and how he plans to take the sport to the next level.
Tell us how you got into tennis. Were you always into sports, even from a young age?
Yes, I've always loved sports. I was one of those kids who couldn't sit still in class. (laughs) Actually, I started out as a football player at 9 years old. I played for Malaysia back then, like the Borneo Cup and other international tournaments in Sabah. But my dad wasn't too keen on me pursuing football, because I always came home with dirty clothes, and he said that I was turning into a rascal. So, when I was 11 my dad introduced me to tennis. I didn't really like it at first, but after winning my first tournament I loved it. It felt really good to win something for myself.
What's your favourite thing about playing tennis? Other than winning, of course.
I genuinely feel like tennis has taught me everything I know today. Just by playing the sport, I've been able to travel around the world and understand new cultures around me. I've gotten to meet a lot of new people. It also teaches me to learn and keep growing, especially when I lose. It helps me reflect on what I've gone through in my career.
What would you say is your best moment on the court so far?
Playing in the Australian Open, for sure. I remember when I was 11 years old, and my dad and I were watching the tournament on TV. He said to me, "You're going to be the first Malaysian to play at the Australian Open." And three years ago, I did. I became the first Malaysian to compete in the Australian Open, and I even won a round there and ranked in the Top 50 for juniors. I think that was definitely my best moment, because I got to play in a tournament where all of the professional athletes that I look up to were also competing. To be in that environment was really amazing, and it made me strive to be even better.
Who is your all-time favourite tennis player?
Oh, definitely Novak Djokovic. I think he's really inspiring because he came from an environment that wasn't really the best, but it brings out the best in him. I look up to him a lot, and I really, really hope that I get to play with him one day.
What are your greatest strengths as a tennis player?
I personally believe my strength is to be able to keep going, even when life gets really tough. Even when it throws you losses and defeats, you just have to take it step by step. I think the greatest thing about being a tennis player is overcoming obstacles. It's not just about winning or losing; I learn a lot through the game itself.
What do you think are the most common misconceptions that people have about your generation?
To be honest, I'm not sure if I've heard any myself. (laughs) I stopped going to school at 13 years old, so I didn't really get to experience what it's like to be around my peers. But all I can say is that from what I've seen, 'Gen Z' kids are actually very brave and courageous. They're not afraid to make mistakes and put themselves out there. I think that's very admirable.
The lockdown has put a lot of restrictions on things, especially tournaments and such. How have you been keeping yourself motivated through it?
For this, I have to thank one person that I look up to a lot — my coach and mentor for the past three years. He has not only guided me on the court, but also taught me to stay ambitious in what I do. He has always encouraged me to put my dreams before anything else, and so that's how I stay motivated. During the lockdown, I try to manifest my goal and how I'm meant to achieve it in the next few years. Instead of focusing on the problems right now, I think about the possibilities in the future — that's really what keeps me going.
What has the pandemic taught you?
A lot of things. Before the pandemic, I always travelled every two weeks, and because of that I don't really know what it's like to live in a regular society. I'm always going to places to better myself at what I do. So, the pandemic definitely taught me maturity — how to understand my goals better and not to rush myself in achieving my goals. It gave me a pause. I'm still a young kid, so I shouldn't be chasing success too quickly. I need to calm myself and go at it day by day, so that it keeps me hungrier for energy when the lockdown is over.
Outside of tennis, what do you like to do when you just want to unwind?
I like to hang out with my friends and just explore cafes or watch movies. Sometimes I like doing those things alone, because I'm a bit of an introvert. I used to keep things to myself a lot, but as I grow older I feel like I can express myself more freely and be myself.
What are your thoughts about tennis in Malaysia?
Tennis is not a big sport in Malaysia. I learned that when I realised that even after I've reached a high level in tennis, nobody really gave me the support. So, I had to go to China to work on my skills and invest in myself. When I ranked in the Top 50, my dad invested in me and gave me the opportunity to travel around the world, but I did it alone and without a coach, though I still competed at the highest level. I realised that it is very difficult in Malaysia not just because of the mentality, but also because we don't have an icon to look up to. For example, we have Lee Chong Wei for badminton and Nicol David for squash. That's one of the reasons why it's incredibly difficult to make it in tennis. My goal right now is to become that icon.
What advice do you have for your peers who want to make it big in sports?
The best advice that I can give is to find something that you really love, and have a big heart and passion for it. It's not enough just knowing things on a surface level — you have to have a good heart so you can keep growing and improving yourself.
concept & creative direction MARTIN TEO | production NEW STORYBOARDS PHOTOGRAPHY | design ANDREW LOH | styling AZZA ARIF | makeup SHARMAN YEE | grooming ERANTHE LOO | assisted by ANSON TAN & PUTERI YASMIN SURAYA