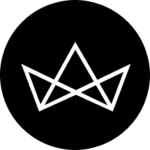 The Z List: Masya Masyitah on trying new things, from crossing the language barrier to a career in baking
21-year-old Masya Masyitah has garnered attention not only locally but in China as well, especially with the release of her latest single "Jiu Meng Xin Su".
'Multi-talented' is a term that's often used to describe those in Generation Z. With so much change happening every single day, it's not enough that you're good just at one thing — and Masya Masyitah is such an individual. Having grown her singing career and attracting an audience in both Malaysia and China, Masya excels not only in that realm but in her new found passion for entrepreneurship — running a baking business with her mum.
"We have to be smart about finding our next source of income when one thing is on hold," shares Masya about the mindset of her generation. "We can't afford to sit still and depend on something that's uncertain."
Masya first built her singing career through local competitions like Astro Ceria's Ceria Popstar, coming in as runner-up in the Hong Kong International Music Festival in 2016, and then winning first place in the Yippi Star Quest in 2020 — beating 3,000 contestants across Asia to claim the title. She got her big break after signing with Rocketfuel Entertainment.
Although Masya went to a Chinese high school, her Mandarin is mostly self-taught and perfected with constant practice through conversation and music. She initially had a lot of fear about the language barrier between Malaysia and China, but with time she grew more comfortable with the language and the country's people — and even hopes to expand her career there.
With so much accomplished for this young star in the making, Masya remains humble and grounded. We sit with Masya to talk about her journey so far, and her future plans in both her singing and baking career.
How did you discover your singing talent? Have you always known you could sing?
Not exactly. I have always liked to sing ballads since I was 9 years old, but at the time I didn't think I had the ability to sing. My mum never really prioritised it back then. My friends were into singing, though, and so I tagged along and entered a singing competition with them. I went out and bought karaoke CDs to practise, and then surprisingly I won the competition! I never even imagined that I could sing, because before that I never considered singing. From then on, I entered more competitions to get where I am now.
How would you describe your musical style?
I really like ballad songs, so I find myself leaning more toward those in my music. I love sad songs in general, especially those jiwang (emotional) songs. 
Tell us more about your most recent single, "Jiu Meng Xin Su". What was the idea behind the song?
In 2019, my record label Rocketfuel Entertainment did a collaboration with the Chinese label On Muse Entertainment. They arranged a special event in China to celebrate 45 years of friendship between the two countries, so I had to do a duet with one of their artists. And that became the start of it. The song got an amazing response. After that, On Muse planned a single for me to do in Mandarin, and because I already like Mandarin songs, I took the opportunity.
So, did you learn to speak Mandarin on your own?
Yup, I went to language centres to learn Mandarin. When I was younger, I went to a local public primary school but I went to a Chinese secondary school. My dad wanted me to have a change of environment. From then on, I learned more Mandarin on my own and went on to sing Mandarin songs.
What was it like growing up? Was it difficult to adjust to a different school after your primary school life?
At first, yes. I was scared I wouldn't be able to make friends because I already had a lot of friends in primary school. But it turns out that there were a few of my friends who also joined the same Chinese secondary school, and it also became easy for me to make new friends there. And I think the biggest difference about being in a Chinese school is that there is a lot less unnecessary drama. (laughs) Back in primary school there would be a lot of fights, but in a Chinese school setting, it was a lot more relaxed and people were friendlier.
How has the response been from both the Malaysia and China front?
Alhamdulillah, the response has been very good from both the Malaysian and Chinese audience. It's just that Malaysians find it difficult to understand the latest song, because there's no translator for the YouTube video. (chuckles) So, right now we're actually working on recording a translation of "Jiu Meng Xin Su".
Have you thought about trying out different languages for your music?
For now, there's no concrete plan for that yet. Of course, I would love to explore other languages — like Korean, Japanese and Filipino — but right now I'm focusing more on Mandarin, as I do have plans to expand my career in China.
Why China?
It's mostly because of my experience. Since I was young, I've always been singing in Mandarin if not in Malay or English. I've also had the chance to compete in China, and the response has been really good, really positive so far. Even when I was there, I felt really comfortable — they treated me very well. So, because I've already set foot and made a mark there, I feel like it could be a good opportunity. Maybe one day if I start singing Korean songs and if there's a market there, I can try my luck there! 
What are some of the challenges you've faced in your journey so far?
Although I've already broken into the Chinese market, I do still find it difficult in terms of communication. I'm not completely fluent in Mandarin — I know the basics of conversation, but not enough to carry an interview — so I still struggle with it sometimes. But I do have friends that I practise with, so I have improved a lot and I'm not as nervous as I was during the On Muse collaboration.
You recently started a baking business with your mum. How did that start?
It started during the early stages of lockdown. We didn't know what to do — I couldn't do any shows, so my mum and I just sat around and tried to think of ways we could make money now that the singing is put on the back burner. I did a bit of live-streaming on the Yippi app, and I was able to make some income from there. But we had no idea how long the app could last. So, my mum and I just tried baking cakes and biscuits to give to our friends, and they really liked it! They said, "You could turn this into a business, you know." (laughs) We planned from there, and made cakes, biscuits, popiah and bergedil.
What sets you apart from other young Malaysian artists in your generation?
I think the fact that I'm trilingual — I can sing in Malay, English and Mandarin. It's pretty rare that a Malay singer can do that, except maybe the likes of Shila Amzah, so I feel proud to be at that level, and to be able to compete in China and make our country proud. I also like to have a different fashion style every time I perform, especially with my tudung. My mum and I like to come up with these crazy styles before my performance so that it becomes memorable.
We've noticed that you're very bubbly and all-around positive on social media. Where does this energy come from?
I draw most of my good energy from my mum. I feel very lucky to be as close to her as I am and have her full support, since I know many who don't have that. I know a lot of people who don't have that relationship with their parents, and don't feel like they can be open with them. So, they harbour all these negative feelings to themselves, which causes depression. But it's so easy for me to talk to my mum about anything — she's more of a friend than a mum.
Do you have any advice for those who want to achieve their dreams, the way you have?
You need to have courage to try new things. If you really want it, then just go for it. Don't be afraid. You will never know what's going to happen until you try. If you've tried it enough times and realised that it's not for you, that's okay. Just try something else instead. The key is to not give up.
concept & creative direction MARTIN TEO | production NEW STORYBOARDS PHOTOGRAPHY | design ANDREW LOH | styling AZZA ARIF | makeup ERANTHE LOO | assisted by ANSON TAN & PUTERI YASMIN SURAYA