It's the usual case: white walls, sheer curtains, neutral tones and perhaps a pot of fiddle-leaf fig plant at the corner of that brightly lit living room. Maybe a host of wood furniture pieces or a pop of colour from small decor pieces from H&M Home. What's new?
For many new homeowners, keeping the interior bright and clean seems to be the easiest way to decorate a space. Oftentimes, we draw inspiration from Scandinavian interiors you'd find on Pinterest or simply from an IKEA catalogue. And by the time you're done decorating, your home would probably look like everyone else's.
Have you ever considered dressing your home dark? Dark blue ceiling, charcoal black walls and ashen wood panels can be quite the spectacle too when done right. Perhaps we are too afraid to try something beyond the conventional way of designing or simply because of the notion "dark colours make your space smaller."
In fact, dark hues blur the edges of the space — creating an illusion of an infinite spatial quality — that makes the room appear wider and higher. A dark colour is also timeless and acts as a great background to various decorating ideas. The theatrics alone inside a black space allow you to be more creative with minimal decorating whilst creating an extraordinary shadow-and-light effect.
With confident dark hues coming back in trend for 2018, dark majestic blue, burgundy red, rich olive and deep sea green are making a huge comeback in the context of interior design.
The question is: can you live in the dark? Let's find out some great inspirational dark spaces in sultry black tones, deep emeralds and rich blues that would make you change your mind. Be sure to tap the (+) to read more about each of them.
(Feature image: Li Di/Alex Xie)
1
A clever mix of veneer ceiling, dark marble flooring, charcoal wood wall panelling and ash grey sofa comes alive with a soft touch of natural lighting. (Tip: Use Venetian blinds for a streamlined look.)
Credit: Alex Xie
2
Whatever colour you choose, mixing textures and materials can instantly create another layer of decoration and interest in your living space. The touch of raw wood and a strip of deep red are subtle additions to spice up the interior space.
Credit: Wei Yi International Design Associates
3
A pop of red stands out in Mondrian's fashion in this room decked in dark ashen wood veneer.
Credit: Wei Yi International Design Associates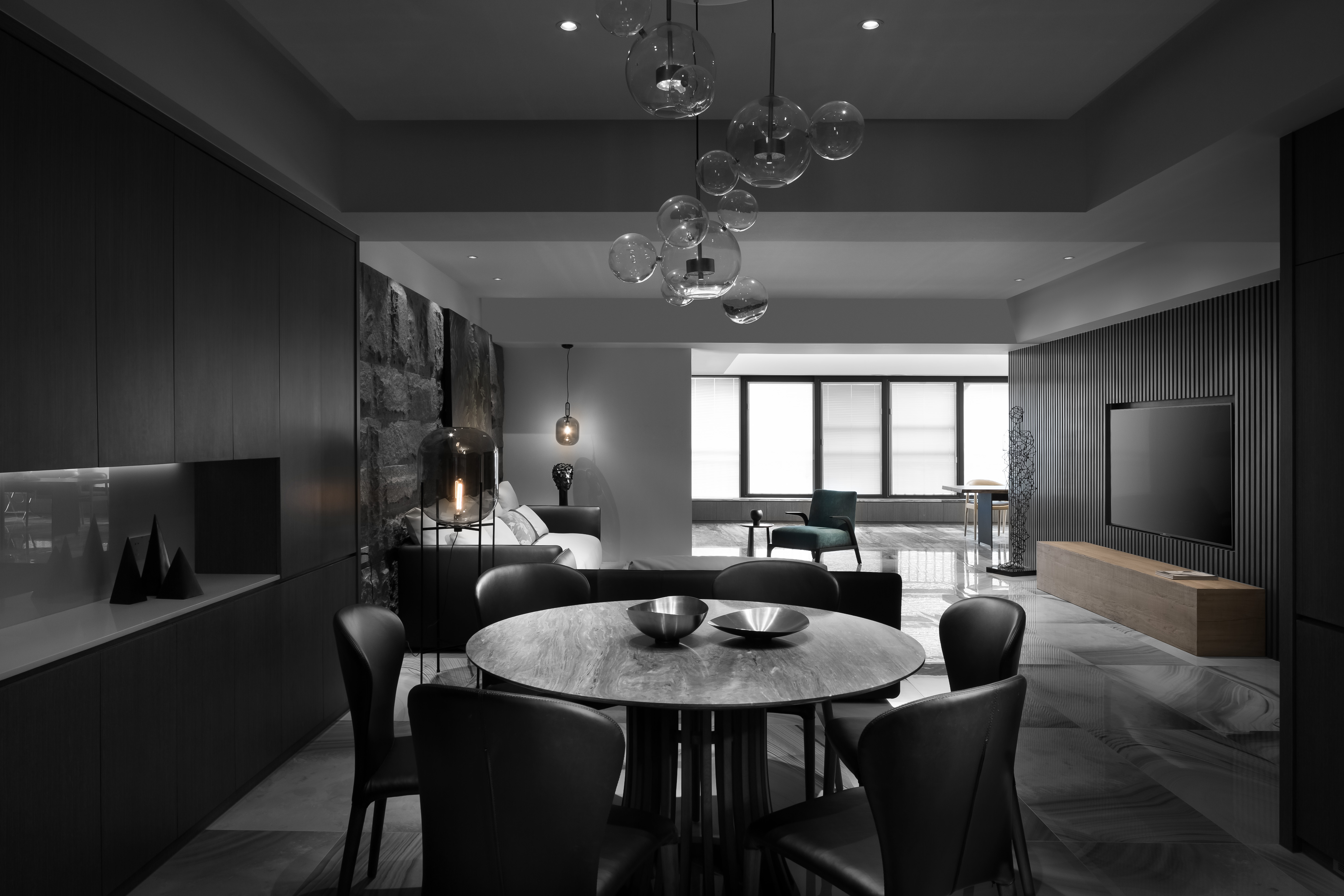 4
It is important to play with spatial volume and transparency when designing a room in an all-dark affair. Illumination and translucency allow the space to transit sophisticatedly from one corner to the other.
Credit: Alex Xie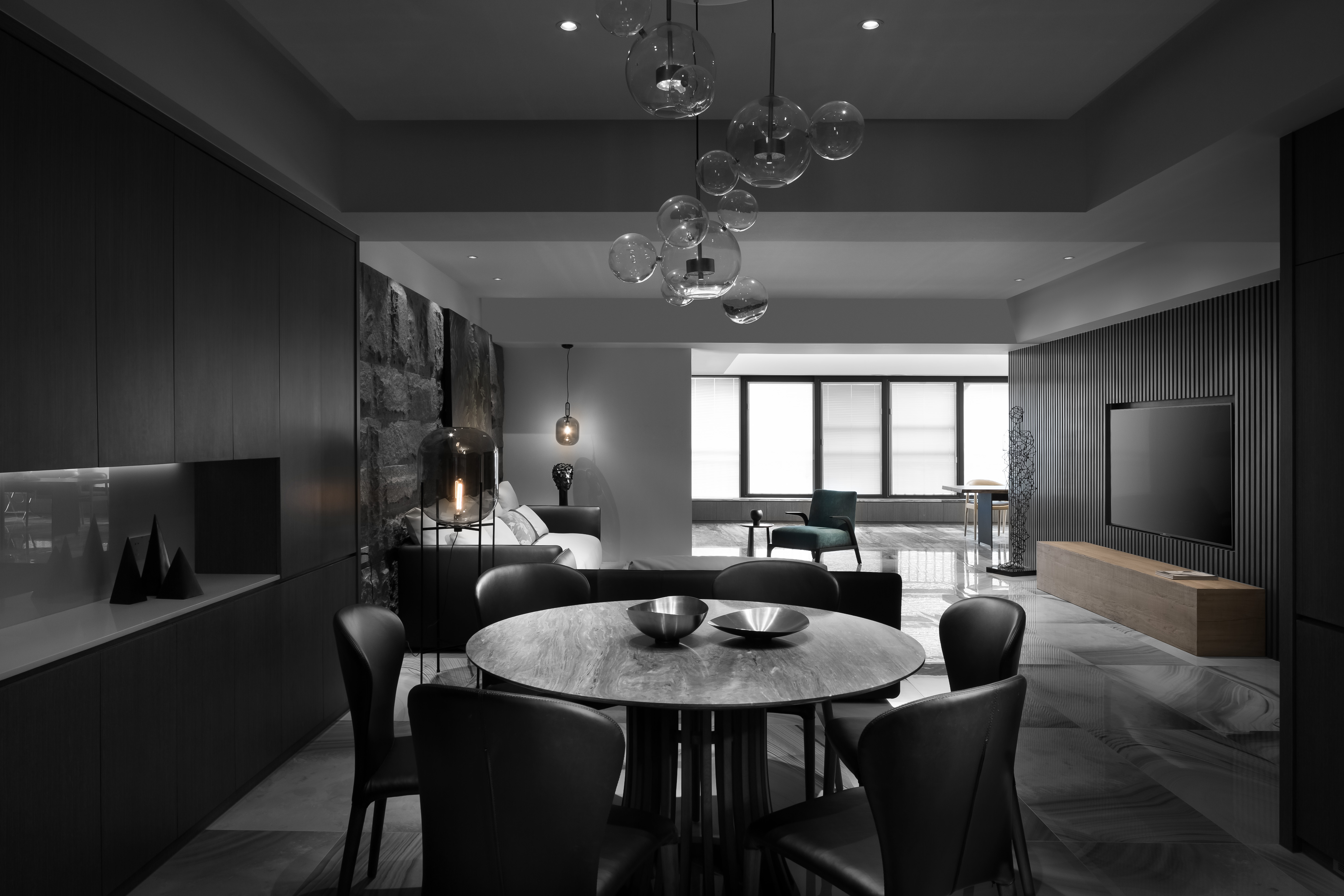 5
Texture is big this season. Combining tactile materials like textiles with various choices of live plants take on a playful role with lots of inquisition to feel and touch.
6
If you like something in between light and dark, this rich warm grey looks ultra-elegant when paired with small amount of shimmering gold accents.
Credit: Dulux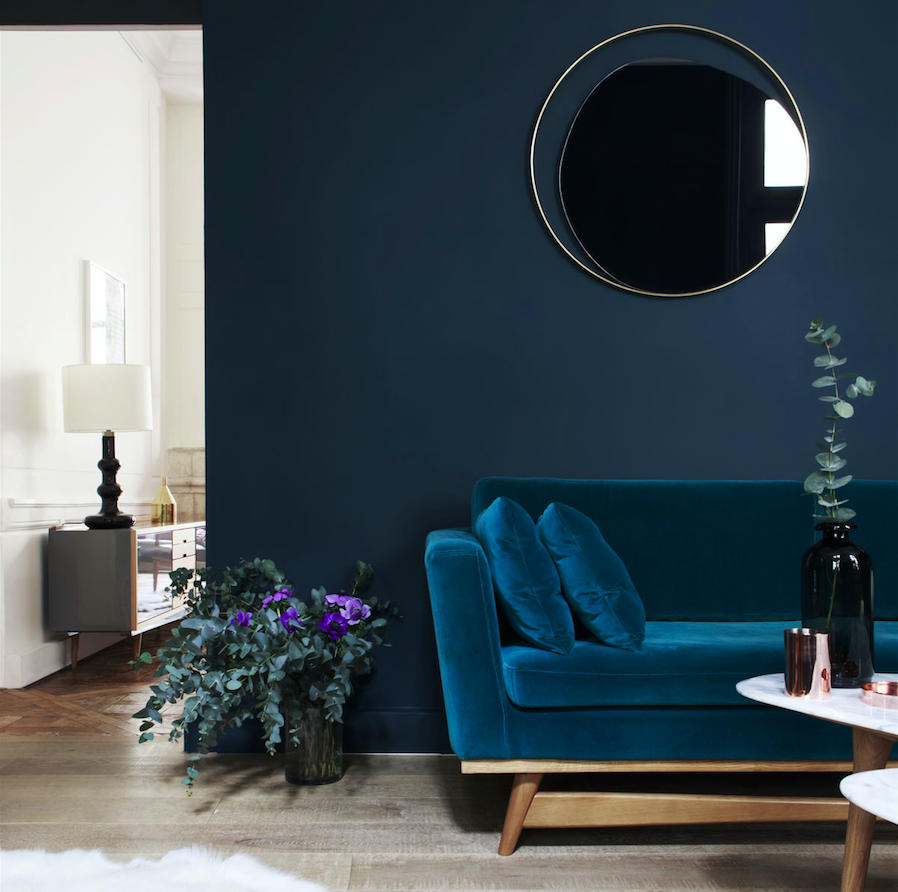 7
Rich shades of blue-green look striking against on-trend darker furniture choices and dark teal walls that are so fashionable for home interiors at the moment.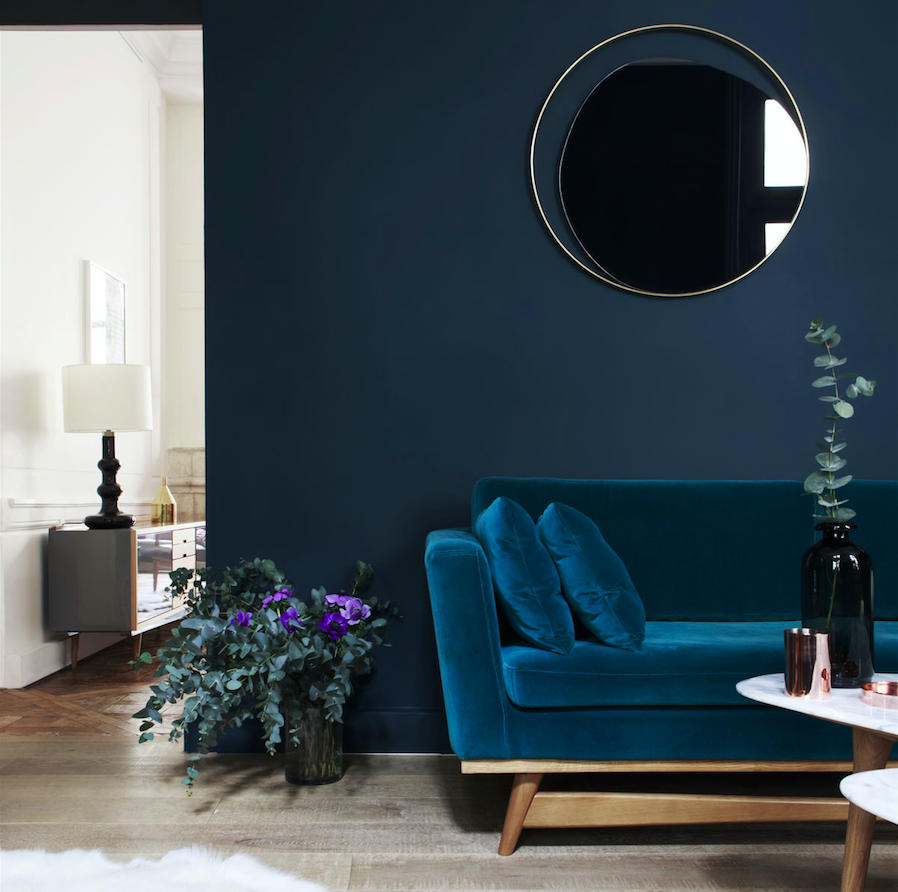 8
Be bold with a statement dark blue ceiling made using Venetian Plaster to create a textural finish up above; an easy way to give the living space a colour boost.
Credit: Vasari Malaysia
9
Never underestimate the power of embracing and combining different textures. Layer the dark tones together to create an elegant sultry look.
10
Pick colours from your most-prized art piece and bounce the hues on the wall and furniture for a cohesive and fun look.
11
Concrete renders can look sexy with a combination of dark maroon and deep teal.
Credit: Wei Yi International Design Associates
12
Create that linear look with everything in the same parallel direction; from sofa to shelves, console to fixtures. This way, the dark hues appear harmoniously infused in the space.
Credit: Wei Yi International Design Associates
13
Choose dark walnut furniture pieces laced with antique black steel for a rustic look that complement that rich palette of choice.
Credit: Commune
14
There's always room for drama and theatrics with intricate patterns by de Gournay. Quintessential leitmotifs of exotic birds and flora also inject personality into the living room.
Credit: Tatum KL