The kitchen may operate as the heart of the home — a sacred space where food is made to be shared with family and friends. Still, city-living standards often shove it into a smaller corner in modern condominiums and high-end living spaces, leaving the joys of cooking out cold on the back burner.
This prompted Italian home designer Biefbi Cucine to turn to an unconventional inspiration behind one of its most stylish and innovative kitchen solutions yet — the Lamborghini Miura.
Francesco Batistelli, sales director Biefbi Asia and the Middle East, accidentally met Bertone Design CEO Aldo Cingolani who was on a week vacation with his family in Miami, Florida in 2014. After a few drinks by the beach, Batistelli proposed for the Italian design house's top executive to develop a unique kitchen concept that's distinctively Italian. Also known for great automotive designs like the Lamborghini Miura, Bertone Designs took on the challenge and collaborated with Batistelli to produce a kitchen as attractive as the original supercar.
"The first point we considered when we designed the supercar was to design a sexy car. The same goes for Miami Kitchen. Its curves make it a sexy kitchen," Cingolani explained. Like the Lamborghini Miura, the Miami Kitchen has low-slung and beautifully-rounded features such as its three elegantly curved top cabinets that can be opened and closed at a push of buttons.
It also features a counter top that's significantly curved compared to the original version of the design that was first unveiled in April 2015. Almost two years into the collaboration, Biefbi Cucine and Bertone Design highlighted the smooth and fine lines of Lamborghini Miura by removing cabinet drawers handles. Grooves then took their place to reveal the original supercar's orange palette, which can be replaced with wood, black, or ceramic.
Matching harmoniously with these straight lines, Miami is a contemporary cooking space with some vintage touches. Its worktop and backsplash elegantly use Peltrox, a patented material that has the look of a stainless steel that's recreated on a malleable and significantly lighter pewter alloy. Its great aesthetic value blends harmoniously with the concept's ergonomic and functional features.
This stylish and sleek design concept was launched on 25 October and is finally available at Signature Kitchen Lifestyle Gallery in Kota Damansara. Signature's Sales Director KS Lau expressed no doubt that the Miami Kitchen will be the definitive choice for high-end condominiums and hotel projects in Kuala Lumpur as it brings an exclusive touch of Italian elegance to these luxury properties.
"The Miami Kitchen concept draws from Bertone's experience in car design where the concept of form and function is crucial. It's designed to evoke an exclusive and quality living experience," Lau said.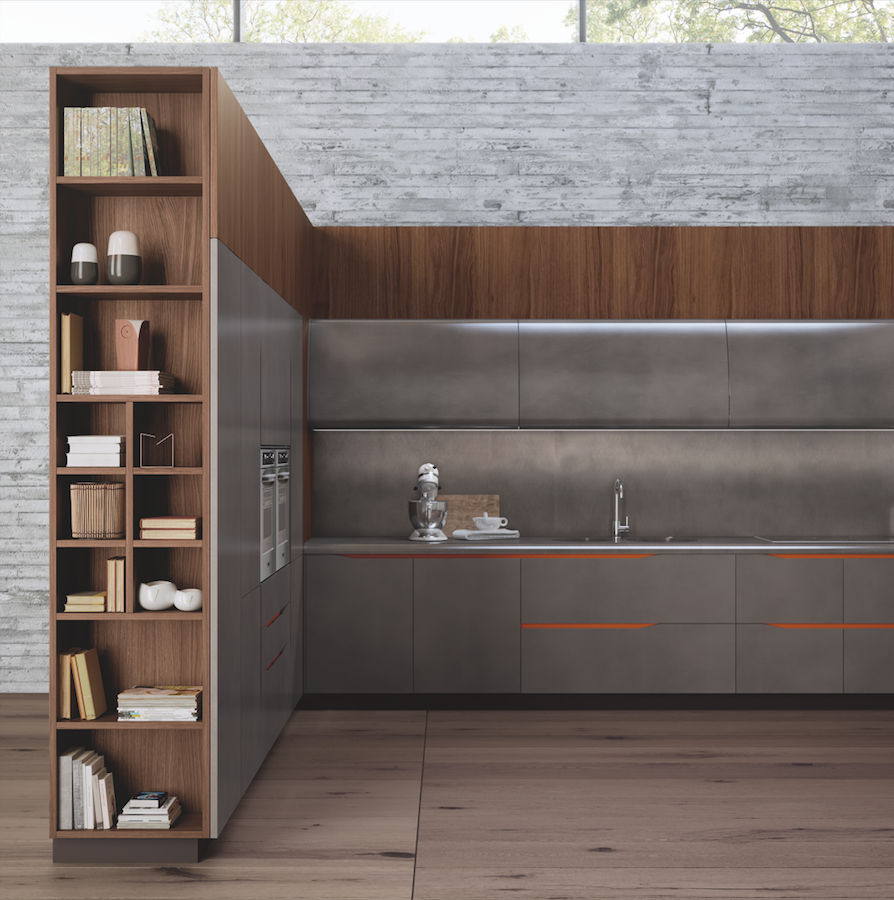 Miami Kitchen design is available for viewing at the Signature Kitchen Lifestyle Gallery located at Lot 24, Jalan Teknologi, Taman Sains Selangor 1, Kota Damansara, PJU 5, 47810 Petaling Jaya, Selangor, Malaysia. You may call +60 3-6286 7000 for inquiries.