Many have suffered during this extended MCO lockdown, but that doesn't mean that your body should too. Sweat out all the negativity for at least 30-minutes with these HIIT home workouts.
If you didn't already know, HIIT has become a global phenomenon, which was made popular during the early 2010s. It utilises interval training paired with anaerobic and cardiovascular exercises with very little recovery time, allowing you to push your body to the limit and get the physique you've always wanted.
Of course, HIIT isn't for everyone. You're going to need a strong foundation to build upon if you're looking to keep at it regularly. The workout demands your respect and attention, but most importantly, it wants your blood, sweat, and tears. It doesn't allow for anyone to coast or to think this is a walk in the park.
If you're not already sold on the idea of shedding that excess weight in the next two weeks, you will be soon enough. Scroll on down to check out these HIIT home workouts that you can accomplish in just under 30 minutes.
How it works
First, decide on how you want to approach these HIIT home workouts. For beginners, it's better to stick to a 30-second workout, followed by 30-seconds of rest before moving onto the next workout in the circuit. If you have experience with HIIT, try a 45-second workout with a 15-second window for rest.
Each circuit will take seven minutes to finish.
Rest at the end of every circuit for 60 seconds.
Complete the entire workout in just under 30 minutes.
(Feature image: Crossfit Invictus; Hero image: Women's Health)
1
Shoulder tap push-ups
Push-ups are one of the most common and popular workouts. Start with a high plank position and lower your upper body all the way down before going back up again. Once done, tap your shoulder with your opposing arm and doing so with both hands after each push-up.
(Image credit: Stack)
2
Mountain climbers
Once you're done with push-ups, go back to the high plank position and start on the mountain climbers. Thrust each knee towards your chest one at a time and do as much as you can before the time is up. Keep at it for 45 seconds before taking the last 15 to recover before the next interval.
(Image credit: Asana Rebel)
3
High-to-low plank
The high-to-low plank is one of the greatest ways to workout both your core as well as your abs. Start out in a high plank position and move into a low plank, which starts with your elbows on the floor. Rotate between palm and elbows one hand at a time until your 45 seconds are up.
(Image credit: Business Insider)
4
Superman lateral raise
While this workout won't turn you into the Man of Steel, you will at least have a similar physique if you stick to your workout plans. The Superman lateral raise starts you off by lying on your stomach with your hands and legs off the floor. Keep your arms straight ahead while squeezing your back and your glutes to keep your legs up.
(Image credit: Men's Journal)
5
Russian twist
The Russian twist is one of the best HIIT workouts for your core. Start by sitting on the floor with your legs at the front, making sure your feet do not touch the ground. Hold it elevated and twist your body from side to side while your legs move in the opposite direction. To further enhance the workout, hold a dumbbell or anything of significant weight between your hands while twisting to really feel the burn.
(Image credit: Women's Health)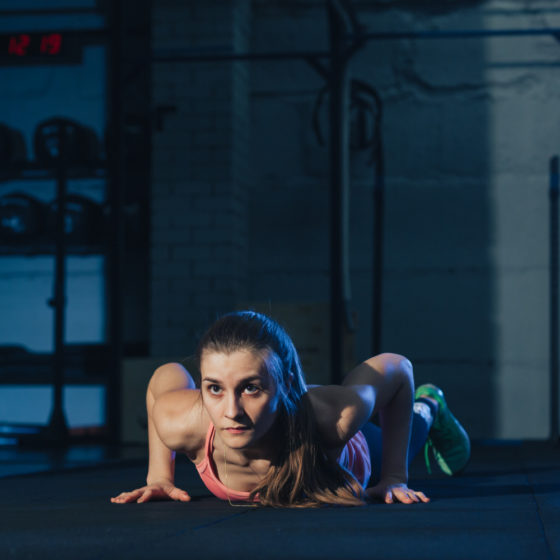 6
Burpees
Burpees are a great full-body workout and even better when you throw in a push-up at the end of each count. Start out in a standing position with your feet shoulder-width apart. Squat downwards and kick your legs back into a push-up position before lowering yourself to the ground. When back up, jump your feet back to its original position before exploding into an upwards jump before restarting. Do this for 45 seconds or for as much as you can in the time frame.
(Image credit: Shape)
For more stories that will help you ride out the Movement Control Order (MCO) amidst the COVID-19 season, check out this page.