Father's Day is around the corner, so it's the perfect time to show gratitude and love to your dad with something special from TUMI.
You've probably done it all — shirts, cufflinks, wallet and his favourite cognac. For Father's Day this year, why not move beyond the typical socks and ties routine?
It doesn't matter if your dad is a travel enthusiast or a tech lover, there's definitely a TUMI selection that will put a smile on his face. Scroll down to discover which gift best fits your father, based on his personality.
1. Alpha Bravo Expandable Organiser Laptop Brief: For the on-the-go professional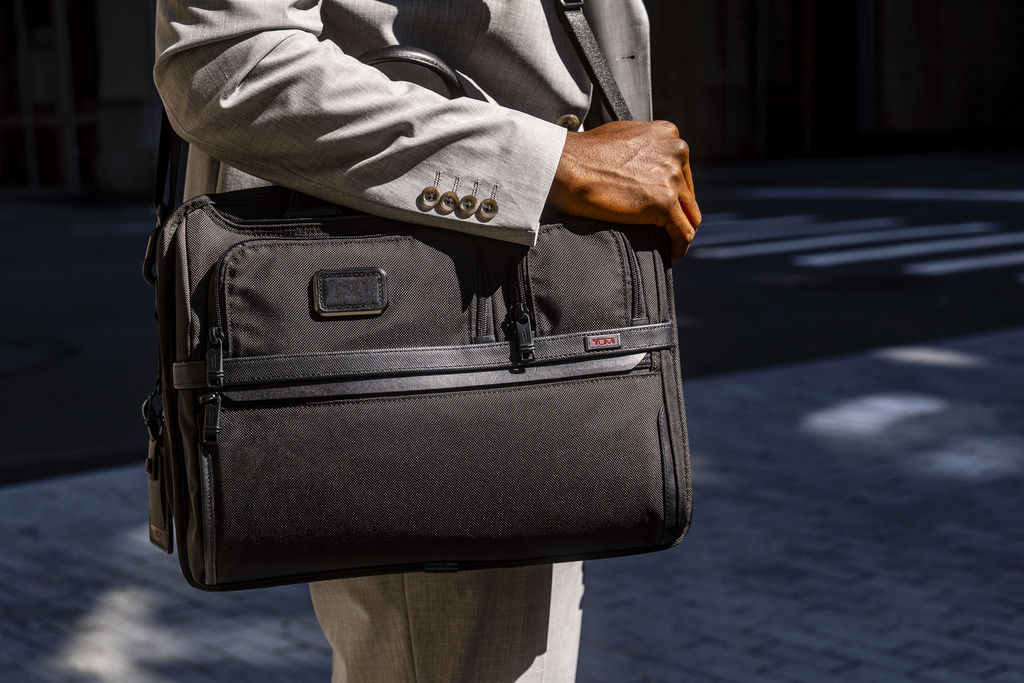 If your father is a seasoned professional who loves his tech gear, this laptop bag will hit the sweet spot between utility and style. The Alpha Bravo Expandable Organiser Laptop Brief is a blessing for busy dads who value structure and order while tackling the chaos in their lives.
With a removable sleeve that snugly fits 15″ laptops and an expandable main compartment, he will have all the space he needs to carry his work essentials. But the features don't stop there. It comes with an accordion file section, a padded tablet pocket, and multiple pockets for accessories.
Whether he's carrying his charger, business cards, or his favourite novel for the commute, there's a pocket for everything. On the exterior, two U-zip pockets offer quick access to items. One pocket even has a water-resistant lining perfect for a water bottle or umbrella. Perfect for those unpredictable rainy days or to keep him hydrated on the go.
2. 19 Degree Aluminum International Carry On: For the avid traveller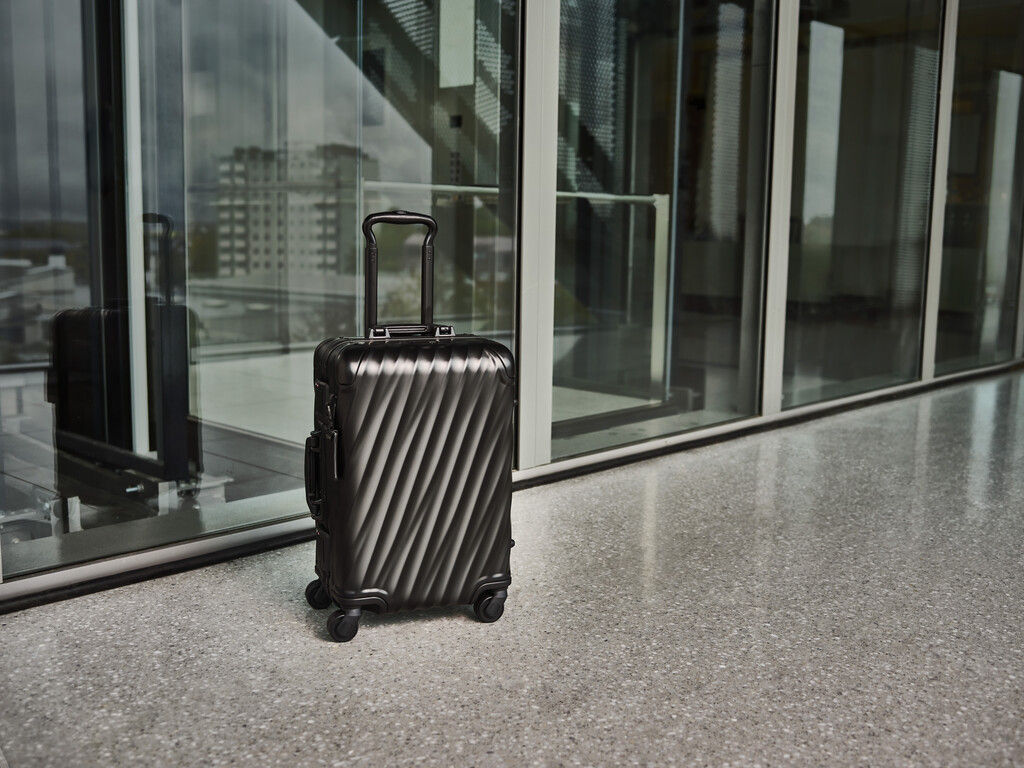 Does your dad boast about his travel stories and the places he's been? If so, he'll have a great addition to his stories with the 19 Degree Aluminum International Carry On.
Sculpted from ultra-strong aluminium, this TUMI piece flaunts a modern silhouette with elegantly contoured angles that are impossible to miss. Plus, it's the ideal companion for short overnight trips or a well-deserved vacation to Europe.
One of the most exciting parts of owning this carry-on is the anticipation of its inevitable battle scars. Over time, the dings, nicks, and slight denting will become a canvas of your father's travel stories, each mark and scratch a testament to a new adventure.
And for a fun twist, there are a variety of vintage-inspired stickers packed inside the case. He can plaster them on his carry-on or use them to spice up his travel journal. Either way, it's a unique feature that's sure to get a few conversations started in the hotel lobby (for a Father's Day getaway, for example) or during an airport layover.
3. Alpha Bravo Esports Pro Sling Bag: For the gamer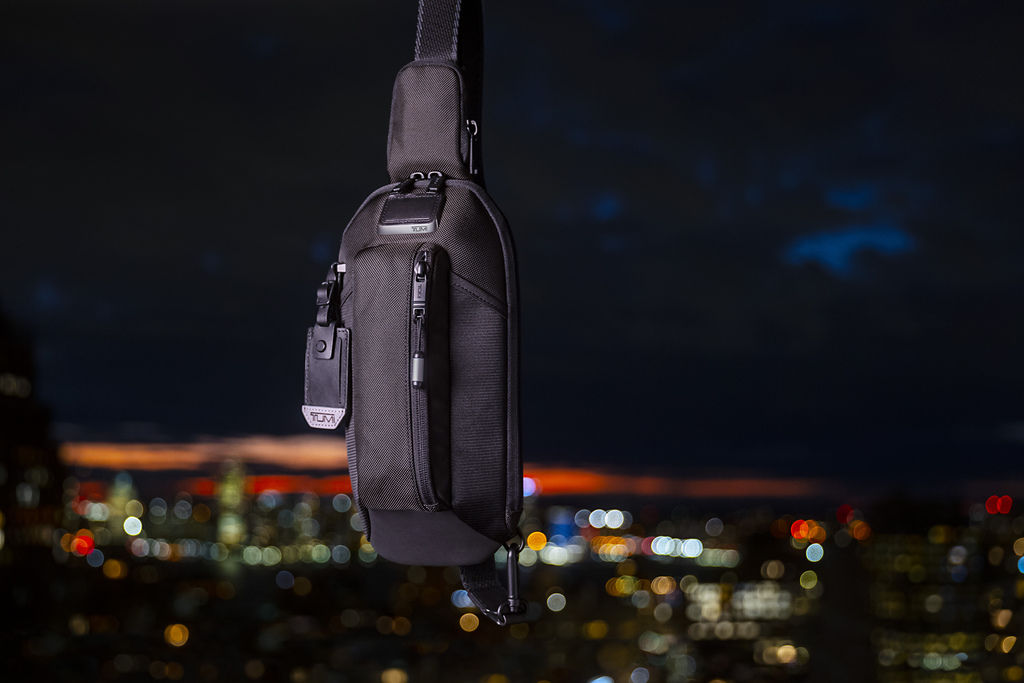 If your father is an esports enthusiast or loves his gadgets as much as his morning coffee, then look no further than the Alpha Bravo Esports Pro Sling Bag.
This isn't just an ordinary bag. It's a love letter to all gamers and tech-savvy dads. The bag is sized just right to carry everyday essentials. But its secret weapon is its unique design that accommodates handheld gaming devices.
Your father will be able to stay organised with the bag's carefully crafted elastic loops that keep his cables untangled and ready to use. A quick-access top zip pocket is a sweet addition, ideal for keeping his earphones within easy reach. So no more rummaging in the depths of his bag to answer a call or listen to his favourite podcast.
Designed with a rugged yet refined aesthetic, the Alpha Bravo Esports Pro Sling Bag is for the fathers who embrace their passion for gaming and celebrate it as part of their identity.
4. McLaren Velocity Backpack: For the racing fan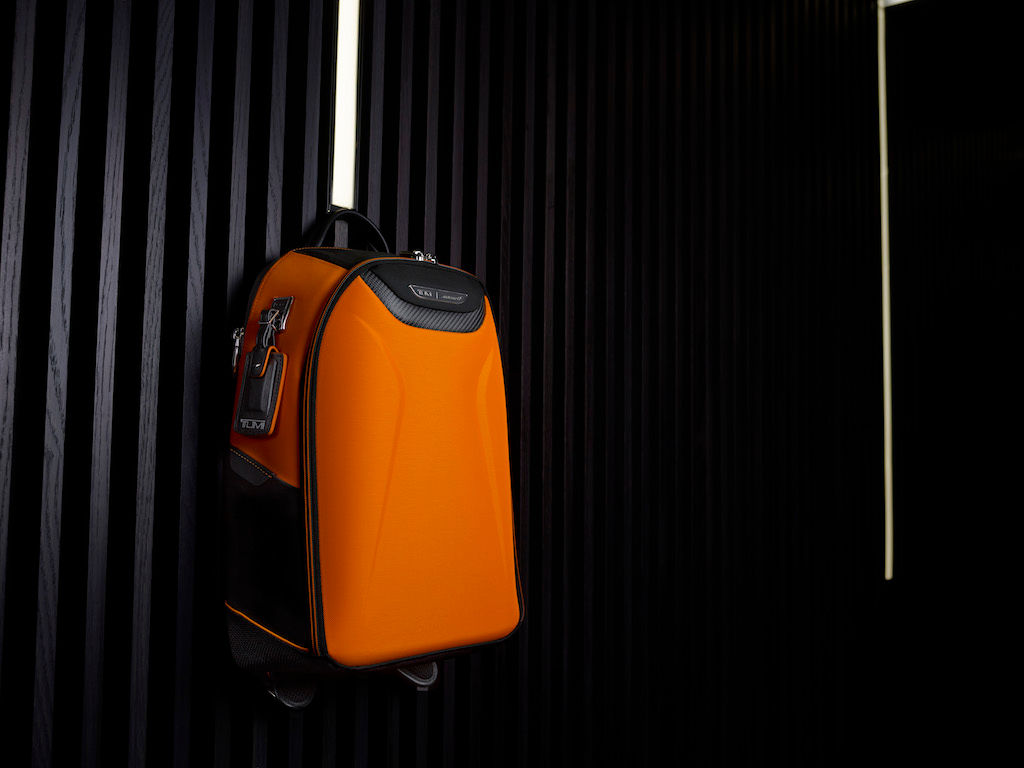 Imagine your dad pulling up to the airport with the same slick design that graces the McLaren race cars. As part of the TUMI | McLaren 60th Anniversary Collection, this selection brings together the best of lifestyle, fashion, and tech in one phenomenal backpack.
Decked in the signature McLaren Papaya hues, this bag mimics the feel of roaring engines and the smell of burning rubber.
It doesn't just visually please, but also integrates functionality flawlessly into its design. The aerodynamic form, featuring CX6 carbon fibre accents and a sleek moulded front panel, isn't just for show – it's a nod to the speed and precision that are hallmarks of McLaren's heritage.
What sets this backpack apart is the attention to those little details that make all the difference. A built-in USB port in the interior zip pocket allows your dad to charge his devices on the go. And if he's on the move with his tablet or laptop, the backpack's padded pockets provide peace of mind.
Treat your dad this Father's Day
The beauty of choosing TUMI is that it's more than just a product. It's an experience, a journey, an expression of lifestyle. Each piece tells a story of meticulous design, innovative features, and uncompromising quality, crafted to make your dad's daily life more efficient and stylish.
If that isn't enough, you can even opt to personalise your dad's gift even more, by engraving a monogram on the patch or luggage tag.
Then, the next time he reaches for his TUMI carry-on for a business trip or laptop bag for a meeting, he'll be reminded of your thoughtful gesture. Every use will underscore the fact that this isn't just a Father's Day gift; it's an investment in his lifestyle, one that keeps on giving.
So which will it be? Browse TUMI's selection of bags today!