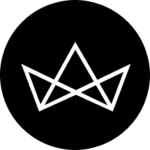 Craft your coffee the best way with La Specialista Prestigio, De'Longhi's latest premium coffee machine
Whether you're a barista in the making, or just an ardent aficionado of good coffee and you want to try your hand at brewing, De'Longhi's new coffee machine is for you. 
De'Longhi has long been a household name for its line of superior coffee machines for the home, and La Specialista Prestigio is its latest addition. Combining both revolutionary science and the delicate art of coffee-making, La Specialista Prestigio is made for passionate coffee drinkers who want to sharpen their crafting skills with a promising machine to boot.
From choosing the coffee beans to customising the coffee, La Specialista Prestigio takes you through every step of the coffee-making process and provides total control at each stage. With a built-in Sensor Grinding Technology that calibrates your coffee beans with precision and Dynamic Pre-Infusion that improves coffee extraction, La Specialista Prestigio is designed to give an authentic at-home barista coffee experience for all. 
Easy-breezy, even for the untrained
La Specialista Prestigio comes with three one-touch coffee recipes for you to choose from, simply with a turn of the knob: Espresso, Coffee and Americano/Long Black. There are also three infusion temperature settings to adjust to different coffee bean varieties and bring out the best of your coffee beans, so you can sit back and relax while the machine does the work.
Plus, if you're worried about the coffee grounds spilling all over the kitchen counter, don't fret! Everything happens inside the machine, so all you need to do is activate the lever to tamp the dose with the right pressure, and voilà — no mess, no mistakes.
Barista-grade coffee in the comfort of your home
With eight grinding levels for precision control and variability, La Specialista Prestigio spares no effort to give you the ideal barista coffee experience — Level 1 being the finest grind setting, and Level 8 the coarsest. Because each blend of coffee beans is unique, the settings have also been created to maximise the aroma of the beans, allowing you to experience the coffee in its finest form.
Got a knack for latte art? Want to improve on your skills? Almost like magic, La Specialista Prestigio's My LatteArt steam wand acts as a creative channel for all coffee lovers. From creating silky-smooth textured micro foam to perfecting your signature latte art, De'Longhi's new coffee machine has it all for the budding barista.
La Specialista Prestigio is available at RRP RM4499.00 from De'Longhi here.
Excited to try your hand at becoming a barista? Join their De'Longhi giveaway that's ongoing right now! Win yourself an exclusive coffee kit to start your own coffee journey. All you need to do is visit the WEBSITE HERE, follow some simple steps and that's it. Visit De'Longhi Malaysia's Facebook and Instagram to learn more.