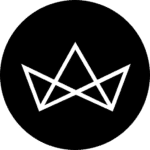 Debbie Goh embodies Rémy Martin's One Life / Live Them as an actress, producer, and entrepreneur
In our generation, it's not strange to see a woman having it all. The modern-day female is capable of taking on as many roles as she likes and pursuing her many passions with no restrictions. One such woman is Debbie Goh, a celebrity of many talents. She is the perfect embodiment of Rémy Martin's One Life / Live Them campaign, relentlessly going after all that she believes in.
As the people behind Rémy Martin would say: "Don't define yourself by one thing you do, but by everything you do." Just like how the perfect bottle of Rémy Martin XO is a blend made of up to 400 eaux-de-vie, a fulfilling life is made of one where you've done all the things you're passionate about.
Goh started out as an actress in Hong Kong after winning the Miss Malaysia Chinese International pageant. She worked hard as an actress in a foreign country, but it was after winning her first award as an actress that she decided to give back to her fellow Malaysian countrymen. To do that, she began thinking as a movie producer creating a huge production to include local talents. It was a huge success and won her yet another award — this time as a producer.
She still continues pursuing acting and has big dreams of producing a groundbreaking piece, in addition to being part of a talent managing company. Read on for our little conversation on how she lives her one life.
Before you became an actress, how did you envision acting to be like?
I had no idea how it would be like. It was the first door that opened to me after my beauty pageant. I loved watching movies, but I never dared to dream that I'd be a celebrity one day. However, it wasn't till I returned to Malaysia and joined the cast of Age of Glory that I really fell in love with acting. The character I played touched me deeply and changed my perspective on acting.
What role was that?
It was the character of Rose, a daring dancer from BB Park in Bukit Bintang, Kuala Lumpur. She was the first lady who danced with snakes at performances in the park but was diagnosed cancer towards the final stages of her life. I loved her character so much.
What do you love most about acting?
It's fun! Acting gives me the chance to take on different characters and roles that I would otherwise be able to experience in real life. It makes my life more colourful, fun, and challenging.
When did you decide to try producing?
It was when I won my third Golden Award. I thought to myself: "How can I ensure that Malaysian talents persevere?"
I spent two years mulling over the story and my preferred cast. It was my chance to prove to the Malaysian audience that locally-produced TV can also be good. This particular series won a TVB Star Award.
You experienced being both an actress and also a producer. What's the difference between the two like for you?
Being an actress, you wait for opportunities to come to you. As an actress, I had to respect the role I was given and deliver results. Production is different — you're the creator. As a producer, I had the ability to make people's dreams come true and work with the team I wanted.
As an actress, are you able to empathise better when you're in a producer's role?
As an actress, I disliked producers lowering my fee because I felt as though they didn't know my worth. But now that I'm a producer myself, I understand and do my best to find a balance between not blowing my budget yet still appease my team members.
What are you doing now as an entrepreneur?
I invest in a company that does commerce and film talent. It is my opinion that the local talent is unsure of how to begin their career in the film industry, how to be better, and acquire international opportunities.
I did it not just for the newcomers, but also to motivate myself to work harder. When you get to a certain stage in life, you take things for granted if there's nothing to push you to work for more. Thanks to this other business, it makes me want to stay relevant in the industry so I can do better and be a good role model to them.
Is it difficult being in the corporate side of entertainment?
Having been a producer and actress, when I manage my talents I would also think from their perspective — what they hope from the management and can achieve. It can be challenging when it comes to financial aspects, but I do my best to work with it.
Is pursuing many roles something that you believe strongly in?
Yes, I do. It's very important to have a clear vision of your goals. As long as you have a strong determination, you can continue pursuing them even though you face temporary setbacks. With your goals, you are able to pursue as many of your passions as possible.
Photography: Raymond Pung (Unknown-Imagery)
Styling: Ian Loh
Makeup: Cat Yong
Hair: Cody Chua