How well do you know your coffee? De'Longhi helps you find your flavour with its Coffee Quiz.
For many coffee enthusiasts out there, there is a multitude of flavour profiles to identify in order to elevate your coffee experience. It is the sort of knowledge that helps you understand your love for coffee and why you're so addicted to it in the first place.
For that, we've partnered with De'Longhi for a profile quiz to set you on the right path.
Simply answer five multiple-choice questions ranging from your preferred tasting notes and acidity to brewing method and mouthfeel, to find out which type of beans suit you best.
If you're one of the first 4,000 to complete the quiz, you'll receive a complimentary personalised De'Longhi coffee kit comprising an online coffee guidebook as well as six types of Mister Coffee's DripBrew™ for you to sample at home. The six varieties include Columbia, Premium Arabica, Ethiopia, Sumatra, Kilimanjaro, and Liberica — each defined by the diverse coffee terroir and provenance.
Paired with the brand's dedication to help you find your flavour, De'Longhi is bringing this experience right to your doorstep. Upon receiving your coffee kit, you will be able to enjoy the different range of drip coffees with various tasting profiles and origins. While you're at it, pay close attention to the acidity, mouthfeel, and tasting notes.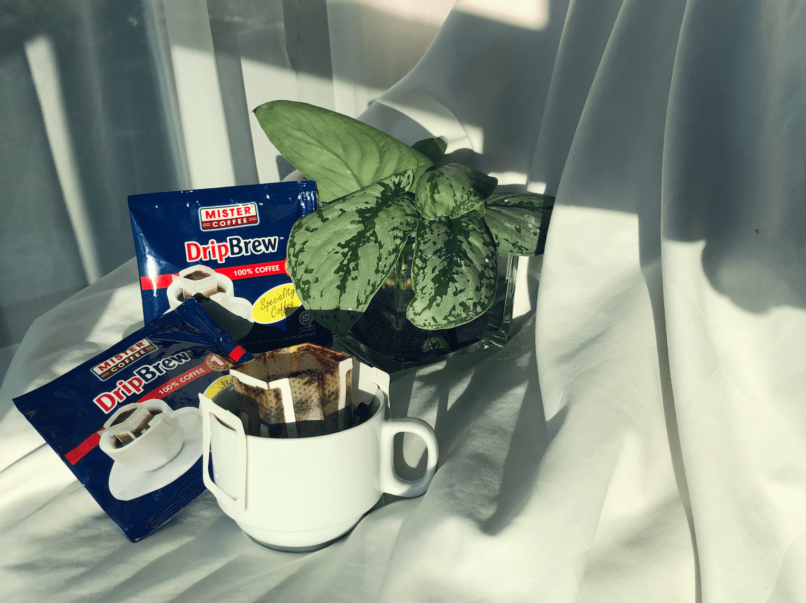 If you like to start your day with a hot cup of coffee, you are only three steps away to brewing great coffee with the DripBrew™ (Drip Coffee Bag). This Japanese-grade pour-over coffee can be easily prepared anytime and anywhere, giving you exquisite taste and a good kick to perk up your day.
Simply pull out the handles carefully from the sachet, tear the top of the bag and hook it at the edges of your cup. Then, pour in a small amount of freshly boiled water. Wait 20 seconds before pouring additional hot water (we recommend 150ml to 200ml) slowly. You can do this process two or three times to avoid an overfill of water. Allow the coffee to brew a little longer if you'd like the flavours to intensify.
You can only use the Drip Coffee Bag once. This brewing method brings out a fine, pure, aromatic and clean cup of coffee. Each sachet of DripBrew™ is individually packed with Modified Atmosphere Packaging System by using state-of-the-art machinery from Japan to preserve the aroma of the coffee for a longer period.
In our sampling kit, we tried the Premium Arabica that carries a balance flavour profile with the right amount of acidity and body. The taste is smooth with hints of fruitiness — making it the perfect drink to wake your system up in the morning. If you're looking for something to pair with your sweet treats like cakes or cookies during afternoon tea, tear open the Ethiopia and pour yourself a cup with delightful fruity notes with a light aftertaste.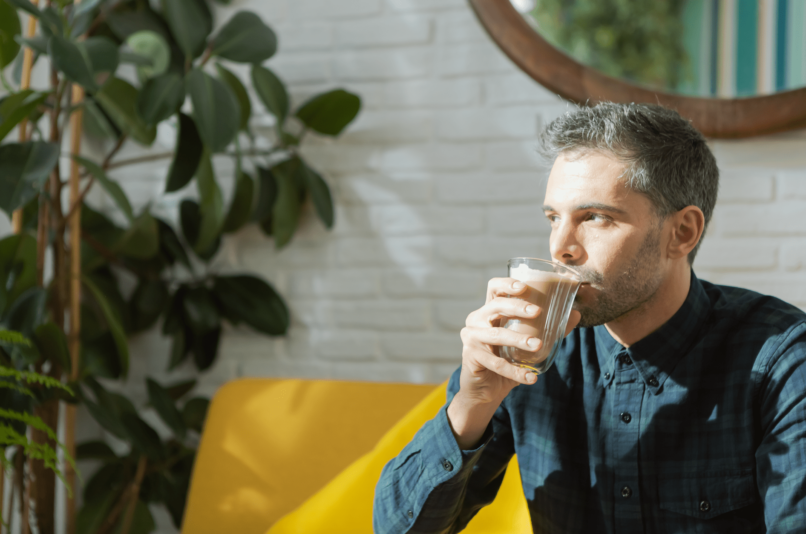 So, what's the catch? De'Longhi simply wants to educate and encourage more people to start drinking good, fresh coffee, and discovering their preferred taste profile with the specially curated kit.
Can't wait to get fuelled up for the day with the perfect cup of joe? Click on the link below to take the quiz and get your personalised De'Longhi kit.
The exclusive kit is complimentary to the first 4,000 participants, who will receive the delivered to their address of choice. Participants can also get to be a part of the De'Longhi club, where they will receive the latest coffee news, promotions and VIP invites. This campaign runs until 18 December 2020.