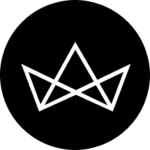 Don't let CMCO stop you from enjoying the bittersweet and malty taste of Guinness Foreign Extra Stout
CMCO shouldn't be the reason you stop enjoying the intense aroma of bittersweet, almost coffee-like malt in the Guinness Foreign Extra Stout.
It's been a while since we hung out in large groups — whether it is a birthday celebration, wedding or even just hanging out at a bar with our favourite pint. As the pandemic is still very much an ongoing scenario across the world, we pretty much anticipate that this will go on for a little while longer. Until the day we can finally go out with ease, we are more likely to be staying home as much as we can. And the current CMCO shouldn't be stopping our plans. We can still enjoy the finest things in life at home, including the taste of Guinness Foreign Extra Stout's bittersweet yet almost coffee-like taste, providing a full-bodied texture that is bold and flavourful.
The next time you head out to get groceries at supermarkets and hypermarkets near you, remember to include the 8-can pack of Guinness Foreign Extra Stout. Every purchase of this limited edition pack entitles you to a free glass, so you can enjoy your favourite Guinness at home — just like how you would at an outlet. Its bold and flavourful taste is unlike no other and this can be also found in the Guinness Foreign Extra Stout, not just from a pint of Guinness at your favourite outlet. Visit the participating outlets now and purchase your Guinness Foreign Extra Stout, while stocks last!
Of course, you won't have to enjoy it alone. Video call apps are now thriving more than ever due to the pandemic. Set up a video call with your loved ones while enjoying the Guinness Foreign Extra Stout. Chat the night away and play games, like how we all used to do pre-pandemic. The virtual pub quiz by Guinness is one that you can consider. It's a trivia game that's available online and is free for those aged 21 and above, and are non-muslim. Your friendship will be put to the test through a series of questions — which Guinness described as "questions that only your true friends can answer". What you need to do is — gather a group of friends with a Guinness by your side, of course, swipe right for the questions and the friend who answered the most questions correctly, wins! Then you can go cheers to that friend with the Guinness (virtually), and he or she can be named the one who knows you best.
For non-Muslims aged 21 years and above only. Guinness advocates responsible consumption and we urge you to #EnjoyResponsibly. Do not drink and drive.
Images: Guinness Malaysia