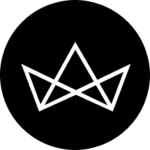 Entrepreneur and influencer, Jane Chuck shares her extraordinary moments in life and Penfolds
It's never a dull-moment with Jane Chuck and Penfolds.
View this post on Instagram
"I think Penfolds can be savoured at any moment, really", says Jane Chuck; founder of skincare and loungewear brand, Chucks. Co. We don't need a reason to enjoy a fine glass of wine, especially when it comes to a bottle from the Penfolds line. The Australian winery comes from a long line of history and heritage since its founding in 1844. It profoundly reflects Australia's journey from a colonial settlement to the modern vicinity. Penfolds' collections are considered the benchmark of wines, when it comes to quality and innovation. The brand recently introduced its 2020 collection, featuring a family of vintage wines — consisting of both whites that deliver on complexity and flavour as well as red wines of distinctive refinement and cellaring potential.
One of them includes a new wine blended from four vintages of Grange, named Penfolds g4. The 2002, 2004, 2008 and 2016 are outstanding on its own; different in every sense but combined, the Penfolds g4 now holds the perfect blend of the four in terms of quality, structural and style perspective. The Grange takes charge but this year, the 2018 Bin 389 Cabernet Shiraz commemorates its 60th anniversary since it was first made in 1960 by Max Schubert. The Bin 389 is one of the world's most cellared red wine styles. It is a Penfolds classic with a reputation that everyone across the globe would know — that some may even affectionately call it 'Baby Grange'.
Peter Gago, Penfolds Chief Winemaker describes the Bin 389 Cabernet Shiraz as 'a manifestation that is Penfolds, a style extolls the wisdom of blending, as it does the synergies afforded by varietal and sourcing freedom.' It's harmonious, balanced and focused, the same extraordinary traits that Jane Chuck carries as she juggles between being an entrepreneur, model, influencer and a DJ. To celebrate Bin 389's 60th anniversary, we asked Jane Chuck to share "3" extraordinary facts, "8" extraordinary wine experiences and "9" extraordinary experiences.
Read below for the full interview. The Penfolds Collection 2020 and Penfolds g4 are available now. For more information, visit www.penfolds.com.
Special credits:
Photos: All is Amazing
Location: Licky Chan
You've started your own skincare and loungewear line — "Chucks" and "Motherchuckers". What would you say is your extraordinary secret to being a successful entrepreneur?
My secret is to not set boundaries on the term "successful". That is one thing I stick by, and from that, I always leave space to learn and grow.
You've actually been to Barossa Valley in Adelaide to have the ultimate Penfolds experience. What would you say was the most extraordinary moment during your trip?
That trip in general was EXTRAORDINARY. My first day there in Adelaide, we hopped on a helicopter to transport us to the Penfolds Kalimna Estate in Barossa Valley. The view from the helicopter ride was indescribable, being able to see the vineyards from a birds eye view doesn't happen everyday. I even got to tour around the vineyard. The whole trip took my breath away. But I have to say, the one thing that truly got me excited was when we dined INSIDE the wine cellar where they age wines at the Penfolds Magill Estate Winery. It was a once in a lifetime experience.
View this post on Instagram
What would you say your extraordinary workout routine is?
Over the recent years, I've fallen in love with spinning. It's actually the only workout that I'm addicted to.
What is your favourite aspect about the famed Bin 389?
The Bin 389 has been a personal favourite to me. The balance of fruit and oak that linger after a sip is truly something so extraordinary. It's also something that I would pair with any meal.
Do you prefer your wine red or white, and why?
There really is an exquisite taste to the Penfolds reds. I actually tasted the Bin 111A during the Penfolds 175th Anniversary which was such a special moment as I was one of the first in the world to taste that wine.
What's an extraordinary moment that you'd like to savour with Penfolds?
I think Penfolds can be savored at any moment, really. But a good movie, wine and cheese sounds perfect to me.
Do you think wine should be saved for a special occasion, or do you think that you MAKE the occasion by opening a bottle of wine?
I believe everyday should be celebrated. I usually make the occasion by opening a bottle of wine.
Describe your perfect meal to be paired with the Bin 389?
A good margherita pizza. Who doesn't love pizza and wine?
Would you have the Bin 389 at 3pm, 8pm or 9pm?
9pm! That's usually when I tune out my day and relax and enjoy a glass of wine.
Tell us about your experience filming the Penfolds video.
The shoot was so fun! It's been a while since I've had to wake up that early for a shoot, but it was totally worth it. Especially working with Li Tim and having a good glass of wine in the process. What's better than that? I especially loved how the aesthetics of Licky Chan complimented the dark hue of the Penfolds Bin 389. It was the perfect setting.
If you could enjoy a bottle of Bin 389 with anyone, dead or alive, who would it be and why?
I've always loved having wine with my girlfriends. We all enjoy a good bottle of red and a night of girl talk.
Out of the places you've been across the globe, which one would you travel to again, and why?
There's so many to pick from, but I would definitely go back to Japan, the food is truly something else!
What's the best and worst part about travelling?
Can't say that I find any bad part about traveling, I love all of it! From the planning to the actual holiday.
What's your favourite way to unwind?
Any night out with my girlfriends with pizza and wine.
Best advice that you've ever given or received?
Learn to appreciate what's on your plate.
How would you describe your personal style?
I would say that my style is inspired by a lot around me, especially the growing trends. But, one thing I always make sure of is comfort. I would say it's cool with a glimpse of humour?
Your go-to song at a karaoke session?
I don't have a specific song but mostly 00's R&B or rock songs.
What's an extraordinary gift that you've given or received?
My engagement ring, of course! The whole proposal was such a surprise to me when Han proposed in Jaipur. I really didn't expect it when the dessert came out at dinner and I saw "Will you marry me?". Not just an extraordinary gift, but an extraordinary moment too.
What do you think is the best kept secret place in KL?
I don't think this is a secret, but La Risata is a place I hold close to my heart as I grew up dining there.
What would you say your ultimate self-care practice is?
I think self-care is subjective. Being kind and having empathy for others is something I consider self-care.
As Bin 389 reaches its 60th anniversary, where in life do you think you'll be at when you are 60 years old?
I would be travelling around the world with my husband.