Vivo's latest breakthrough in the world of smartphones and devices comes in the form of the sleek NEX 3. It redefines the standard of flagship devices for consumers looking for an outstanding premium mobile features. Fashioned with innovative notch-free Waterfall FullView Display design, triple camera setup that includes a 64MP main lens, and bursting with intelligent applications, the NEX 3 is elevating the user smartphone experience to new highs.
Echoing the same idea of progress and self-development, we speak to three prominent figures in their respective industries to speak about how they take charge in the business of life.
"In design, we learn to problem solve," says shoe designer and businesswoman Christy Ng.
Just like the way NEX 3 is patented, the ground-breaking new POLED Waterfall FullView stretches the smartphone screen beyond limited with flawless curved edges to provide users with broader views and a more immersive visual experience. Straddling between aesthetics and ergonomics is also something that Ng focuses on a daily basis especially with designing shoes and bags for everyday people. In the same bandwidth, the NEX 3 is designed with great functionality without compromising on its sleek appearance with seamless touch-controlled unibody design — users will find the interactive 'buttons' that are all 'hidden' within the screen.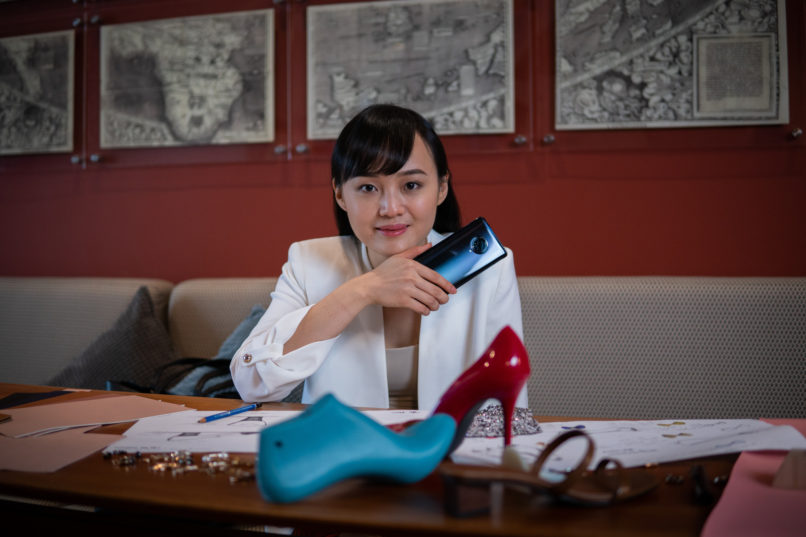 What is also cool about the display is the multi-scenario ambient light on the curved screen's edge that opens the door to a new audiovisual adventure with music rhythm recognition and unique notification reminders. For a more sensorial feel, the Touch Sense function can also respond with haptic feedback just like physical buttons to deliver a much more tangible, comfortable and futuristic user experience.
Like the effervescent features of the Vivo NEX 3, first impression is a vital key in the business of fashion. For fashion icon and principal of Amber Chia Academy, Amber Chia agrees that the business of life is a result of your hard work.
"It is very important to stay relevant in the industry. So I need to keep myself up-to-date in both fashion and technology because the world is constantly changing," opines the 38-year-old supermodel. She advises entrepreneurs to never stop upgrading and improving in all facets of life.
And just like the many upgrades in Vivo's latest premium flagship smartphone, she particularly loves the Triple Camera Setup that comes with superior 64MP main camera, 13MP wide-angle lens and a 13MP telescopic camera to ensure a full photographic experience. Amber particularly loves the 16MP Elevating Front Camera that takes the NEX 3 to a whole new level with its unique selfie experience. Pictures turn out crystal clear and the quality of the front camera makes live review videos or streaming absolutely enjoyable. "It makes you look really good in it," she quips.
Digital Publisher of Burda Luxury Digital Asia, Richard Nilsson also believes that the digital world and internet of things are moving faster than we think. In sync with his ethos, Vivo continues to be ensure the best innovative measures to deliver products and services that go beyond limits. The NEX 3 is powered with Qualcomm Snapdragon 855 Plus and UFS 3.0 high-speed flash memory to ensure maximum performance while ensuring fast-charging capabilities thanks to its FlashCharge 22.5W and C-DRX power-saving technologies. There's also a cooling system to ensure the smartphone remains cool even with heavy usage. You can also count on Vivo's AI assistant Jovi with several upgraded applications including Jovi Smart Scene to support daily tasks and Jovi Image Recognizer to organise everything from searches, scenes, faces and more.
Taking the same idea of how business partners are assets as entrepreneurs, Vivo NEX 3 is a great sidekick to have with you as you take charge in the business of life.
Special thanks:
Amber Chia Academy
Creative Direction: Martin Teo
Videography: 48 Production
Hair & Makeup: Wayney Hooi