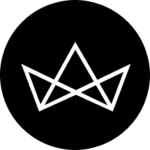 Everything you need to covet from Gucci Cruise 2020, a collection of vigour and self-expression

Gucci is not known for conventions. By now, disciples and followers of Gucci are already familiar with the quirkiness, antiquity and gender-fluid elements that the brand brings to the runway season after season — waving the flag of freedom through fashion.
For its Cruise 2020 collection, Gucci is sending a strong message through a collection that was presented in pitch darkness. As one peers into the collection through Gucci's official Instagram after the show, each piece speaks up with a hidden message highlighting the continuing vision of freedom, equality and self-expression. Reading between the lines aside, the collection is a celebration in its own rights.
Fronting the Gucci's #ComeAsYouAre_RSVP Cruise 2020 campaign is Gucci Mane, seen partying alongside punk rock king Iggy Pop and actress Sienna Miller. There's a glam-meets-gangster aesthetic that runs across the repertoire comprising footwear, carry-alls, womenswear, impeccable tailoring, tracksuits and a fine selection of menswear pieces highlighting the persona of self-expression. There are no rules in the scenography that captures the very essence of freedom, happiness, liberation and rebellion.
Here are some of the hottest must-haves from Gucci Cruise 2020 collection.
1955 Horsebit Bag
Michele also took inspiration from Gucci 1955 Horsebit bag as inspiration for a reimagined version for Cruise 2020. The bag is identified by the historic Horsebit hardware, which speaks of its affiliation with the world of equestrian. It is a double ring and bar, and is modelled on the same shoulder style shape when it first launched over six decades ago.
For the new Gucci 1955 Horsebit bag, Michele weaves the ethos of neoclassicism throughout the new collection by ensuring the same lines and form synonymous to the iconic silhouette. It has an extremely feminine and chic look, combining elegance with functionality thanks to the interior design that help you organise easily. Furthermore, the bag can be adjustable for you to use it as a shoulder or cross-body bag, in line with today's millennial cult fashion that's ever-changing.
Perfect for any occasion, the 1955 Horsebit comes in either GG supreme with a cuir or red trim if you're seeking something instantly identifiable, as well as plain leather in basic colours (there's a special blue version with a blue-red-blue velvet Web stripe).
If you're looking for a different silhouette in the same family, the 1955 Horsebit has a bucket bag variant as well as a soft messenger bag, which possesses the pragmatic approach of a hobo. These varieties are also developed in exotic skins if you're going for a more luxurious feel.
Gucci Ultrapace
Gucci Ultrapace sneakers get a new makeover with the introduction of exciting materials and colours in both mid- and high-top iterations. The combination of mixed materials and highly contrasting colour details adds to the strikingly individual look — including a sparkly version igniting the 80s disco vibe.
First presented in the Gucci Fall/Winter 2019 runway, the Ultrapace takes on a creative trajectory with its tricolour rubber outsole (the midsole is coloured by hand), terry cloth lining and shoe body made up of different combinations of Tejus printed leather, suede, metallic leather and Lavaredo fabric.
The Ultrapace also has a patchwork appearance thanks to its eclectic mix of colours from red, blue and yellow to green, orange and vivacious pink. Some models in the women's collection are further enriched with rose floral leitmotifs. But ultimately, the entire Ultrapace collection is genderless and can be worn to express your personal characteristics.
Ready-to-Wear Pieces
The show took place at Rome's Capitolini Museums and in the same grandeur, the RTW pieces are all about diversity in culture, palette, style and personality. From satiny body-flattering silhouettes to iconic leitmotifs and prints, there are multiple ways you can style these pieces to suite your mood — whether its for a formal occasion or for a summer vacation.
Jazz it up with a slew of accessories from the season which includes oversized and extravagant eyewear, shoes, and reimagined archival bags. These looks are festooned with metal jewellery, rhinestones and large gold bibs to create a dramatic effect between classic Roman and seventies disco vibes.