Be one of the ultra-lucky 4 million foodpanda users to get RM50 off food and groceries. All it takes is a pandapro subscription.
What's more, this month foodpanda is giving four million lucky customers an exclusive RM50 off of meals and groceries on its platform. Once you've signed up for pandapro, you won't just get to enjoy the perks that come with it — you'll also get a special 2-month subscription rebate along with the discounts.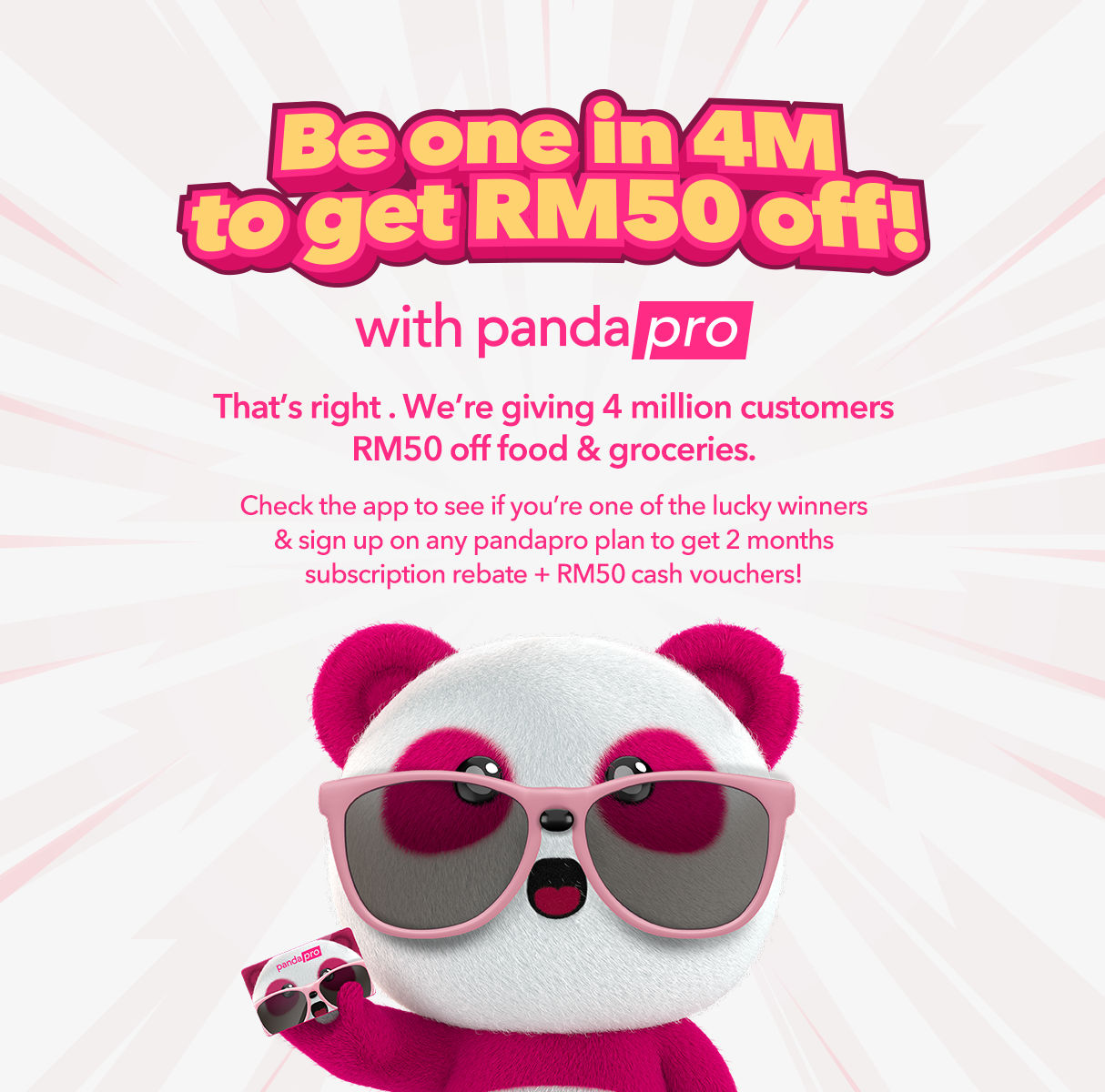 foodpanda offers its pandapro membership price at a mere RM8.90 per month, RM41.40 for six months, and RM58.80 for a full year's subscription. The year-long plan breaks down to only RM4.90 per month, and its benefits include 12 free deliveries on all orders above RM25 and much more.
Want to kick-start your pandapro journey and stand a chance to get RM50 off your food and groceries? Here's a handy step-by-step guide on how to sign up for pandapro: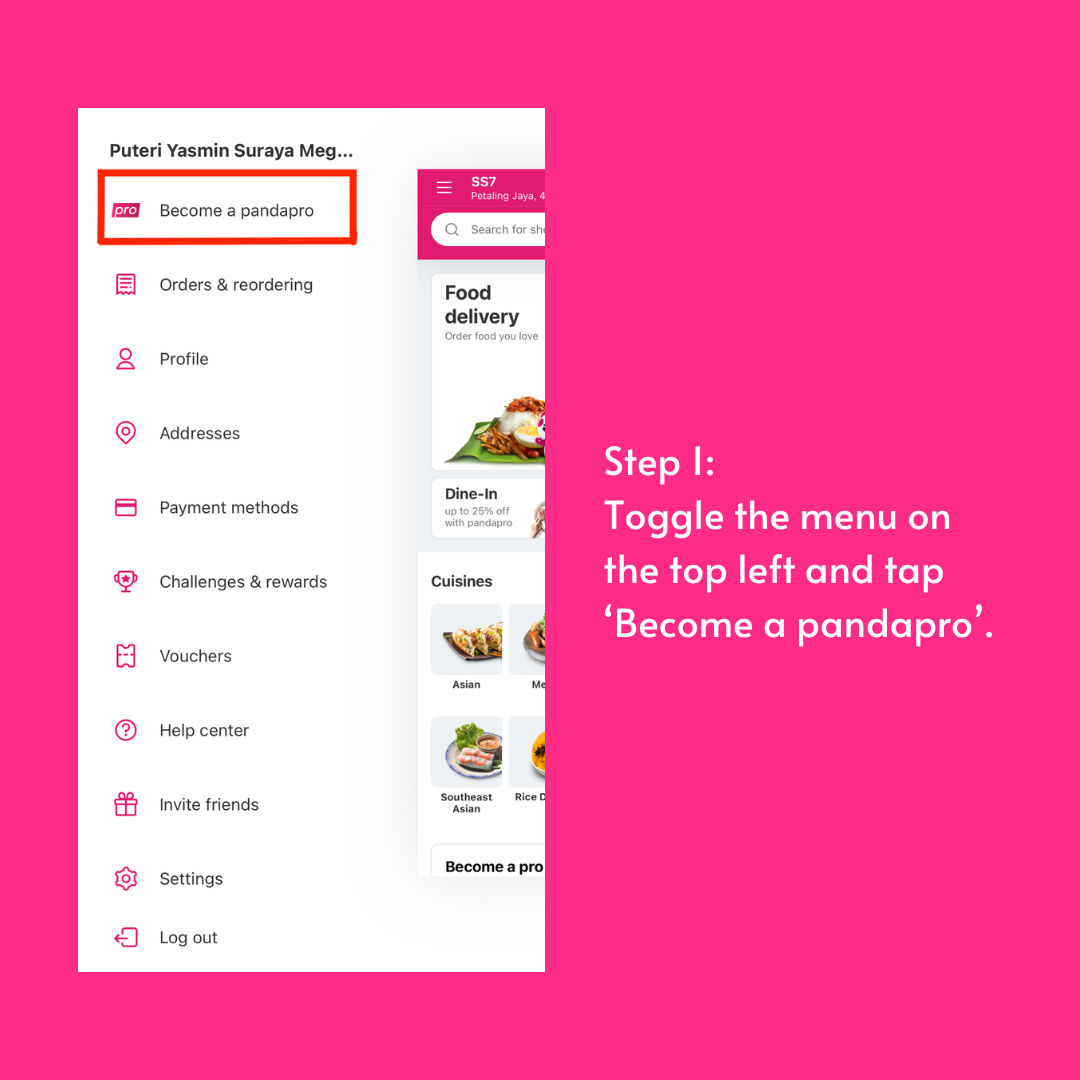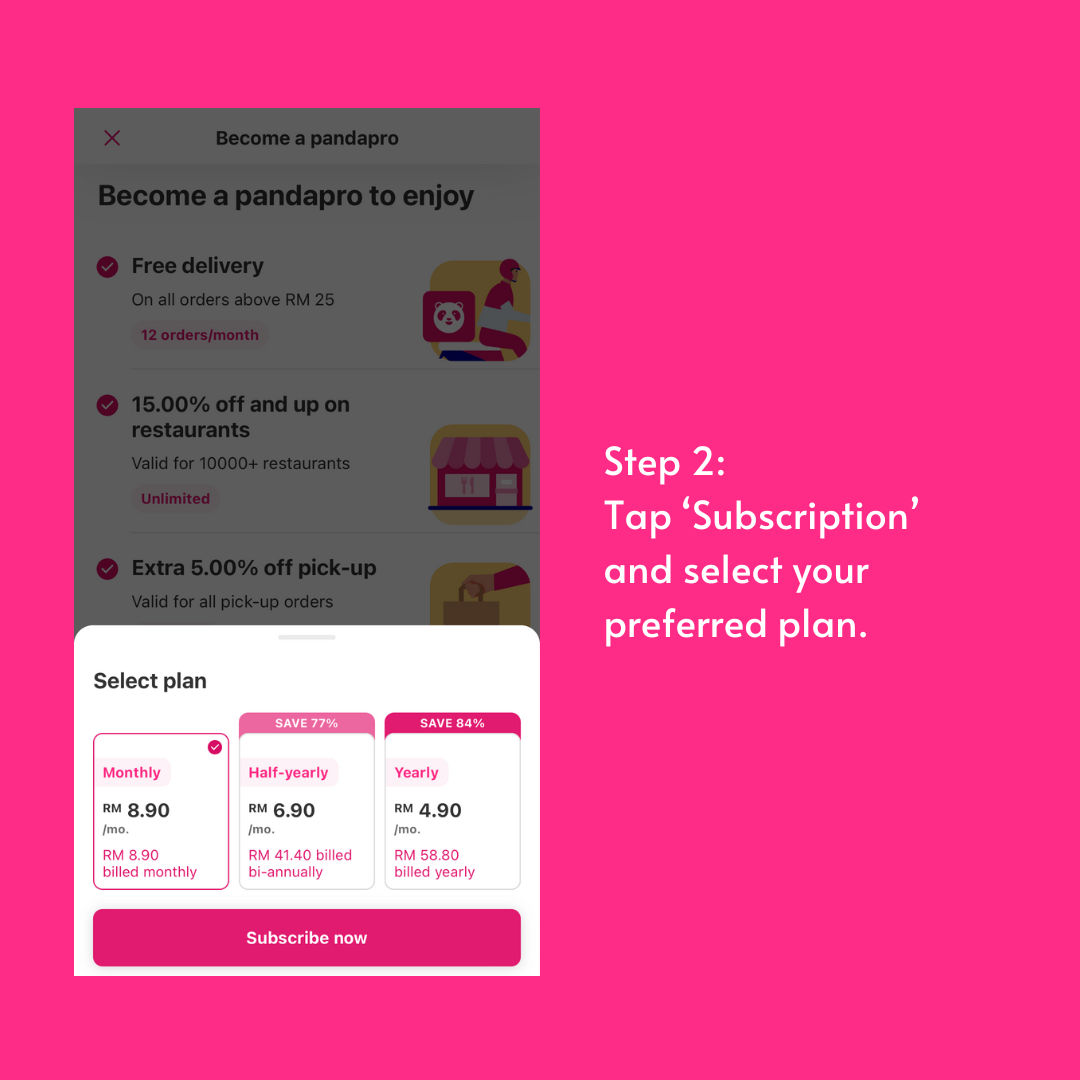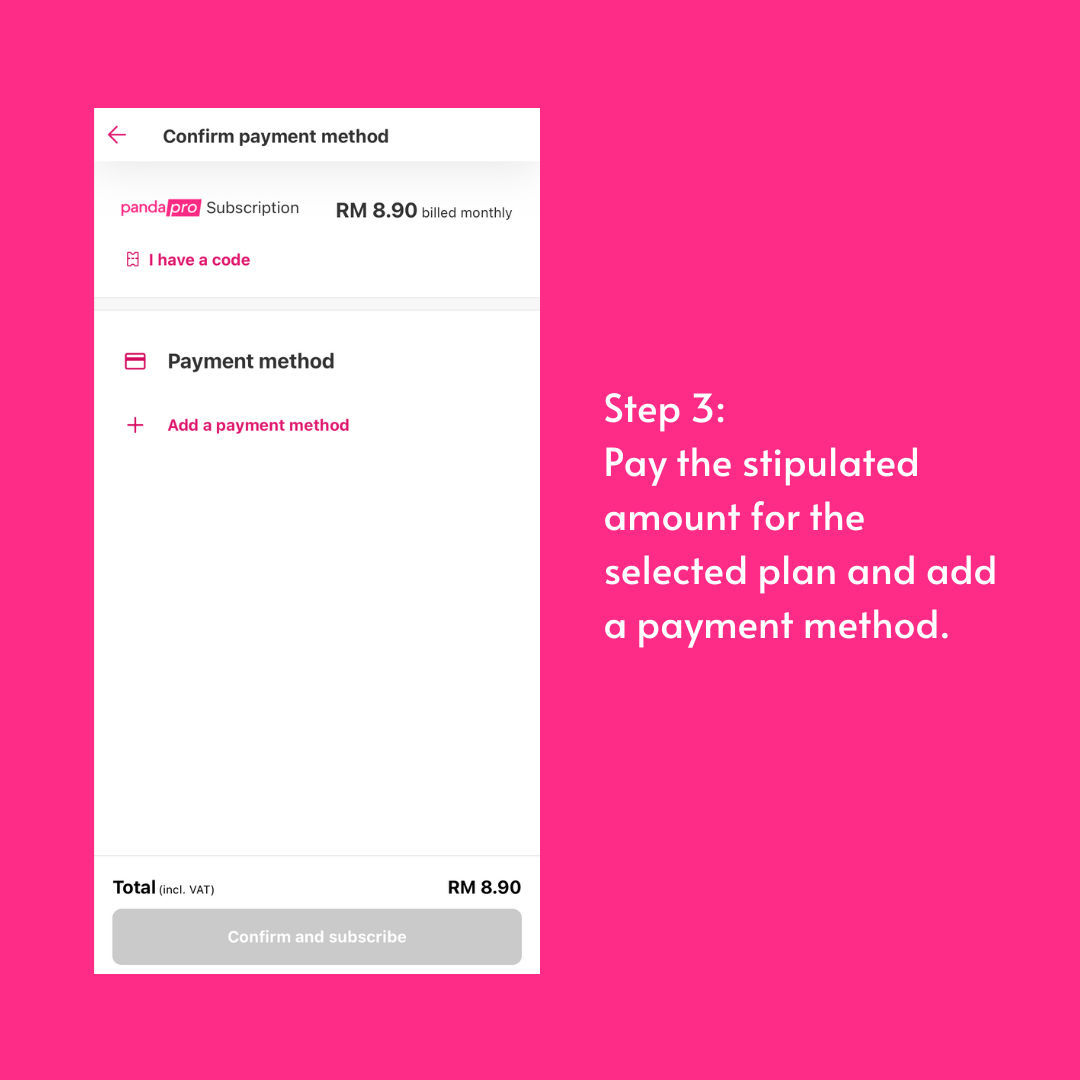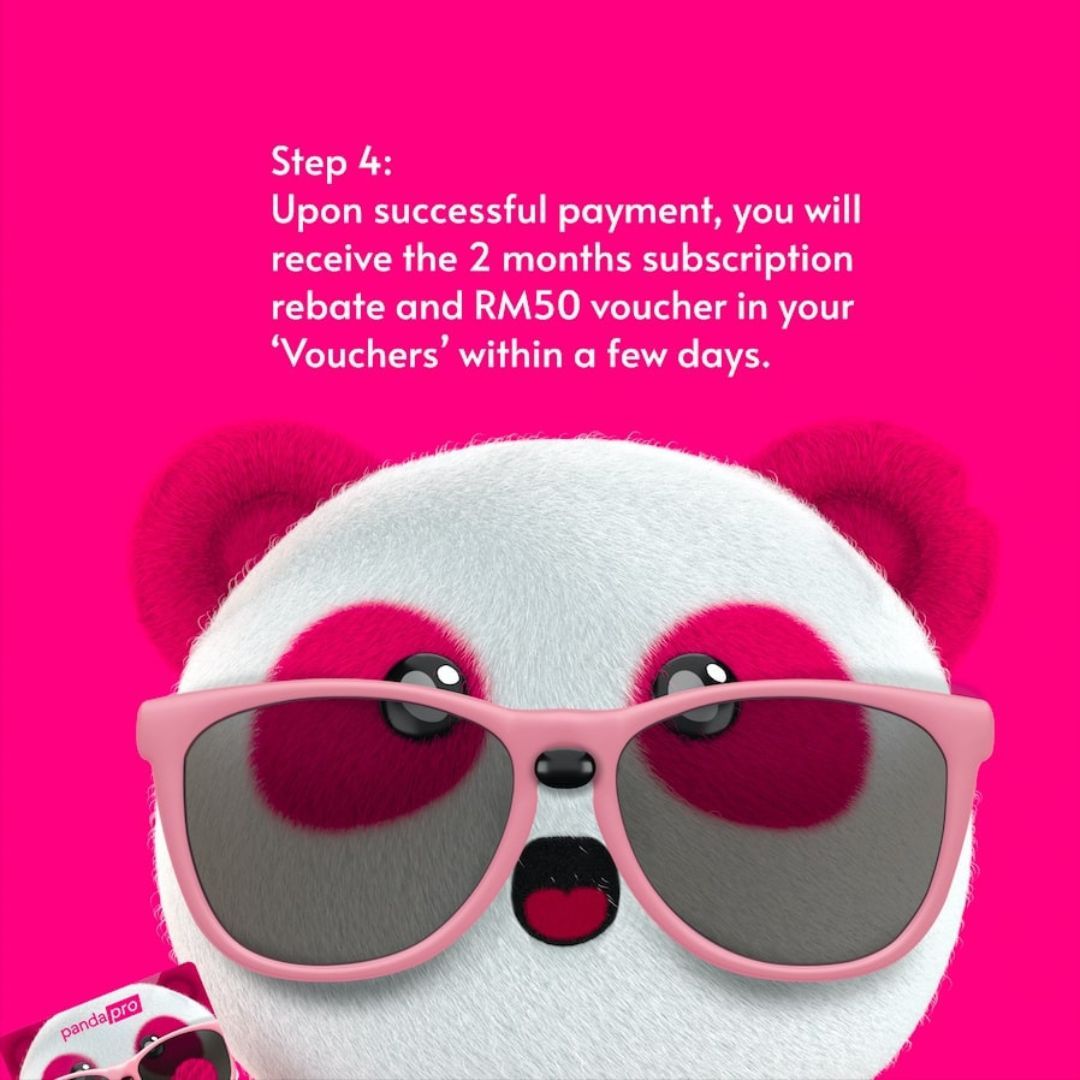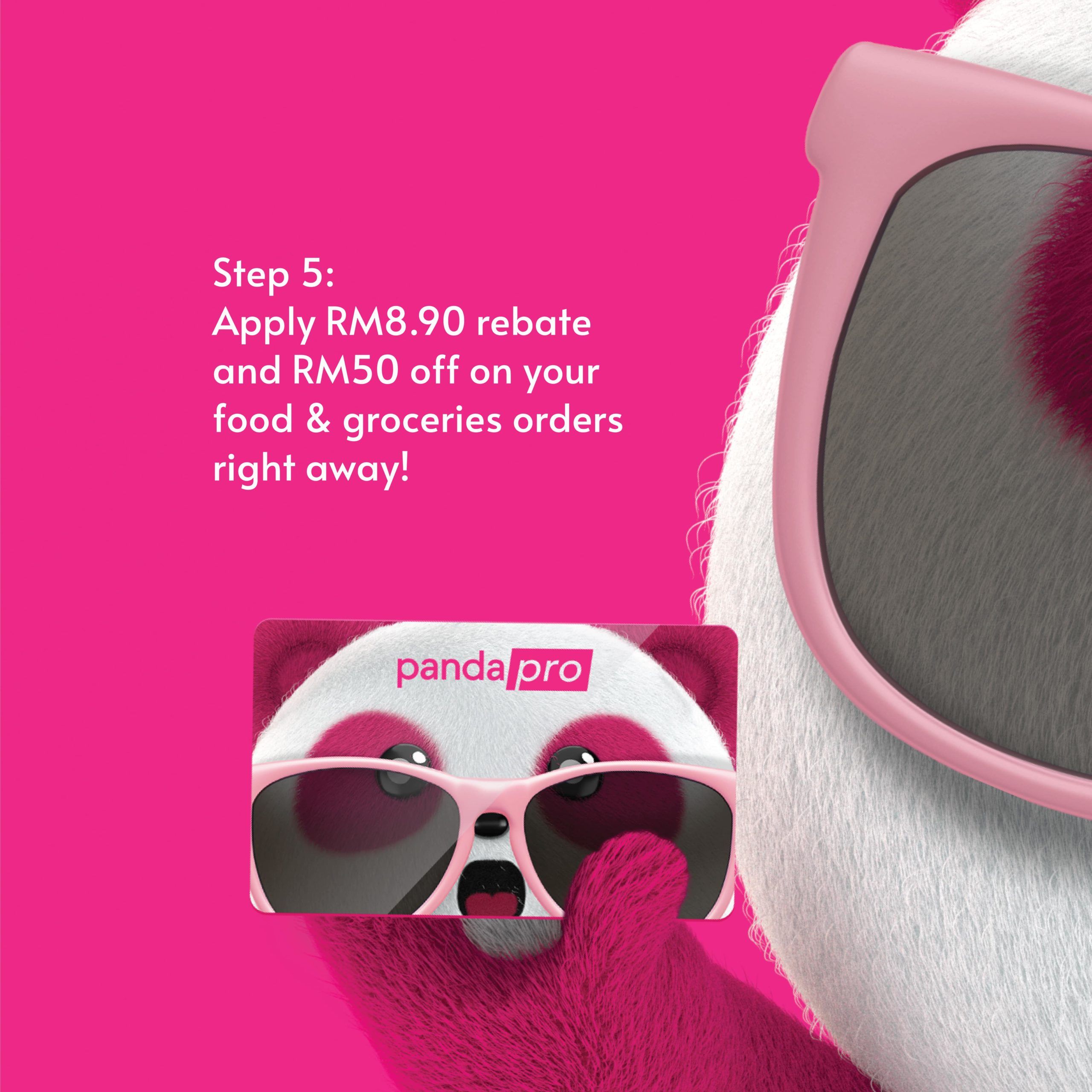 Once you have subscribed to pandapro, you may enjoy the perks every month which covers:
12x free delivery with a minimum spend of RM25 per order
20% off for delivery/self pick-up over 20,000 restaurants
20% off for pandamart purchases over RM45
Up to 25% off total bill when dining in at the selected restaurants.
Once you've signed up, be sure to check the foodpanda app every day to find out if you're one of the four million lucky winners of the RM50 cash vouchers!
Learn more about the pandapro membership and its full benefits by heading to its official website HERE.