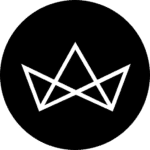 Indulge in the best dining experience at Resorts World Sentosa's award-winning restaurants
A gastronomic adventure awaits you at Resorts World Sentosa's renowned restaurants. From nostalgic local flavours to international cuisines such as Chinese, Japanese, Italian and Modern-European, take a tour of culinary delights when you visit Resorts World Sentosa.
Thinking about taking the VTL down to Singapore? Make the most of your trip with the best dining experience you can get in the Lion City. With the year-end festivities just around the corner, it's time to wrap up the year with a bang — and an exciting tour of culinary delights awaits at Resorts World Sentosa.
Whether you're looking to revisit your favourite local flavours or you're itching for a taste from abroad, Resorts World Sentosa's range of restaurants caters to every craving. Check out our curated selections for you to check off your list on your upcoming trip to Singapore.
table65
Offering a 'fine-casual' experience, table65 brings you a unique dining concept at Resorts World Sentosa helmed by celebrated chefs Richard van Oostenbrugge and Thomas Groot of Two Michelin Stars Restaurant 212 in Amsterdam.
table65 puts a unique spin on the traditional formalities of fine-dining so you can enjoy sophisticated European cuisine in a more upbeat and relaxed setting. The restaurant itself, a sleek stainless steel open kitchen, is designed with the aim to upend the formalities of traditional fine dining. Sit at the communal chef's table and banter with the passionate culinary team at work, or ask to venture into the kitchen to see the action up-close.
While the restaurant's atmosphere is easy-breezy, the cuisines are crafted with the highest quality, paying attention to both taste and presentation — along with visual projections on the dining plate to complete the immersive experience. The ever-evolving menu at table65 showcases an intriguing combination of flavours with hints of Dutch, French and Japanese influences.
CURATE CUCINA PISANA
Helmed by Pisan native Chef de Cuisine Davide Bizzarri, CURATE CUCINA PISANA is Singapore's first restaurant that specialises in cuisine from Pisa, Italy — home to the famous Leaning Tower. The restaurant offers an authentic Pisan dining experience with the finest artisanal produce imported straight from Pisa and the surrounding region of Tuscany.
The dishes presented at CURATE CUCINA PISANA are based on traditional Pisan recipes and techniques that have been passed down through generations in Chef Davide's family, and perfected through his own interpretation. Featuring a classic and rustic Italian atmosphere with the colours of the Italian flag, CURATE CUCINA PISANA brings to life the warm and elegant feel of Pisa, while channelling the cosiness of its cuisine.
Enjoy a flavourful Angus beef rump braised in Chianti wine, or the 'Fusilli di Pisa', which features unique Pisa Tower-shaped Fusilli pasta with fresh Boston lobster, sweet Tomberry and green zucchini, complete with lashings of Sardinia's saffron cream sauce for a burst of flavour.
Ocean Restaurant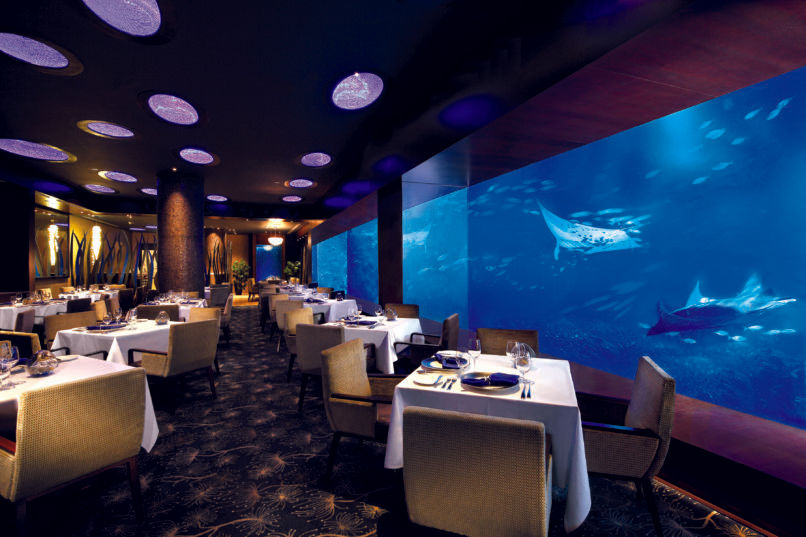 Fancy dining with an oceanic view? Ocean Restaurant's name is derived from S.E.A. Aquarium's identity as one of the world's largest oceanariums. Prepare to have your breath taken away as you experience Southeast Asia's first underwater dining experience. Take in the sights of giant manta rays swimming just a few feet away from you.
Located within S.E.A. Aquarium, Ocean Restaurant features an underwater theme to give you an immersive and certainly memorable dining experience, as well as an enigmatic view of marine life. To add to the atmosphere, the restaurant is dappled with midnight blues and shimmery sea foam. 
From delightful appetisers to sumptuous main courses, each dish in the mod-Asian menu features fresh sea produce carefully sourced from certified environmentally-responsible fisheries. When you dine here, you won't just be taking your taste buds on an incredible journey, you will also be conscious of the marine world by consuming sustainably.
Syun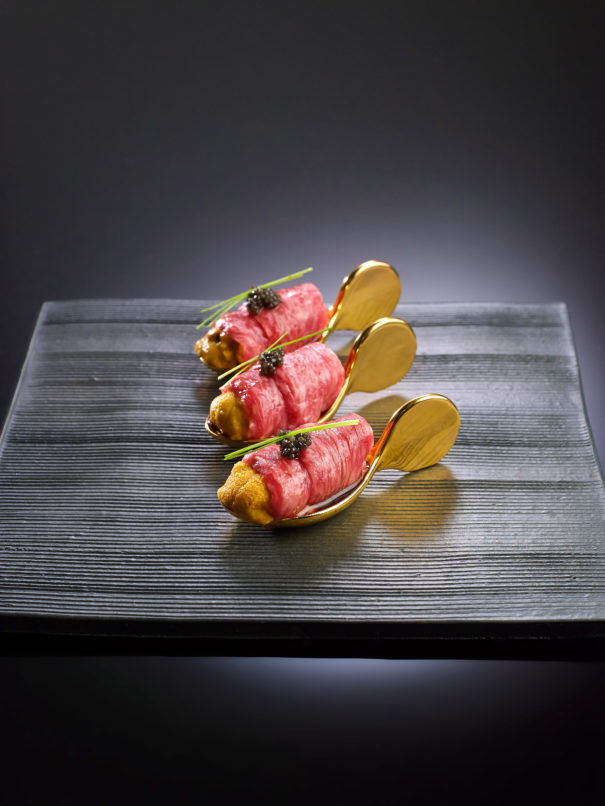 If you're looking to satisfy a craving for Japanese cuisine, head over to Syun when you make your trip to Resorts World Sentosa. Just like spring — the season of rebirth — Syun will reawaken your senses and renew your understanding of Japanese fine dining. Helmed by Celebrity Chef Hal Yamashita, the menu is rooted in authentic Kobe cuisine using air-flown premium ingredients, but with a refreshingly modern twist.
As an ode to its ingredients freshly harvested from nature, the interior of Syun is clad in natural materials such as wood and marble, and the restaurant welcomes you through a dark wooden door — a display of refined beauty and elegance, as well as contemporary "zen-ness".
Osia Steak and Seafood Grill
After a long day of touring the many attractions of Resorts World Sentosa, Osia Steak and Seafood Grill offers you a much-needed respite. Enjoy a relaxed and convivial atmosphere as you treat yourself to prime beef and top-quality seafood, as well as a remarkable selection of Antipodean wines.
Osia features a spacious dining area, flanked by a bustling open kitchen on one side and framed by floor-to-ceiling windows on the other. Naturally well-lit with a modern design and a cosy atmosphere, the restaurant is an ideal choice for a leisurely lunch or an elegant dinner date.
Opened by Australian Celebrity Chef Scott Webster back in 2010, Osia's 'Freshly Baked Stone Hearth Flatbreads' and 'Hot Chocolate Soup' are perennially popular with guests. Osia boasts a fine selection of meats sourced directly from boutique farms in Australia. From the Stockyard Beef Tomahawk — a luxuriously juicy 1.5kg angus rib eye on bone — to the Cape Grim Beef Tenderloin hailing from the far northwest corner of Tasmania, Osia features the best steaks grilled to sizzling, flavourful perfection.
Feng Shui Inn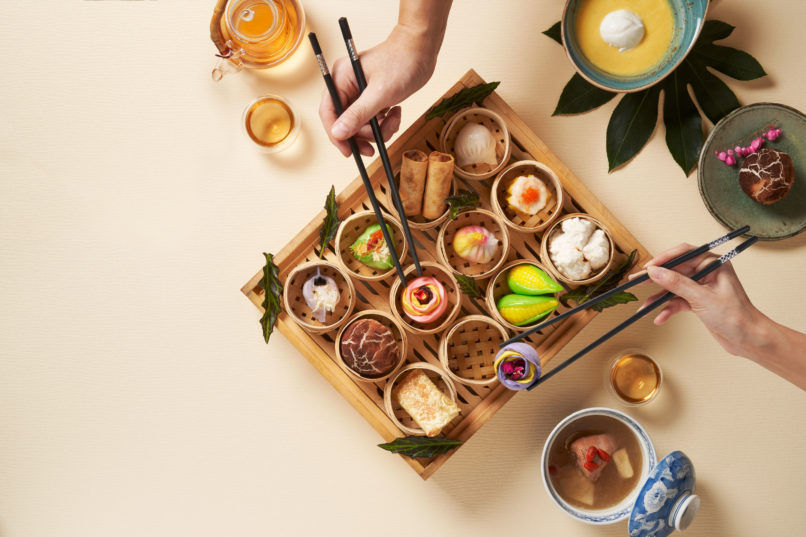 In the mood for classic Cantonese cuisine, with a twist? Feng Shui Inn takes it to a whole new level of refinement and flavour by celebrated Chef Li and his maestros. From freshly made dim sum and stir-fried dishes infused with 'wok hei', succulent roast meats to nourishing double-boiled soups — your craving for Cantonese dishes will surely be satisfied.
Feng Shui Inn's interior design is inspired by the lush tropical rainforests of Singapore. Featuring a canopy centrepiece reminiscent of interlocking branches and leaves, it is supported by four magnificent tree columns. The restaurant is kitted out in natural muted colours, evoking a relaxing and calming atmosphere. Watch in awe as his team of talented chefs skillfully prepare the dishes using the finest ingredients, in Feng Shui Inn's open kitchen.
To learn more about Resorts World Sentosa and view the full list of offerings, visit the official website.