Holiday Tours & Travel launches a new luxury consumer travel brand, T'ROKA as a gateway for urban travellers to luxuriate in personalised and extraordinary experiences.
As the leader in travel management in Malaysia, Holiday Tours & Travel continues to redefine the way we travel. As travellers, we are constantly looking for new ways to elevate our travelling experiences while making every trip the best one to remember.
Inspired by the Malay word 'Teroka' which represents the essence of exploration, T'ROKA is a one-stop platform that provides an ultra-personalised service at every step of the journey. Be ready to get the most exquisite treatment that will redefine the way you travel.
"The luxury travel segment is driven by the increase in the elite travellers around the world, and we see tremendous opportunity in this market," Ben Foo, the President of Holiday Tours & Travel exclaims.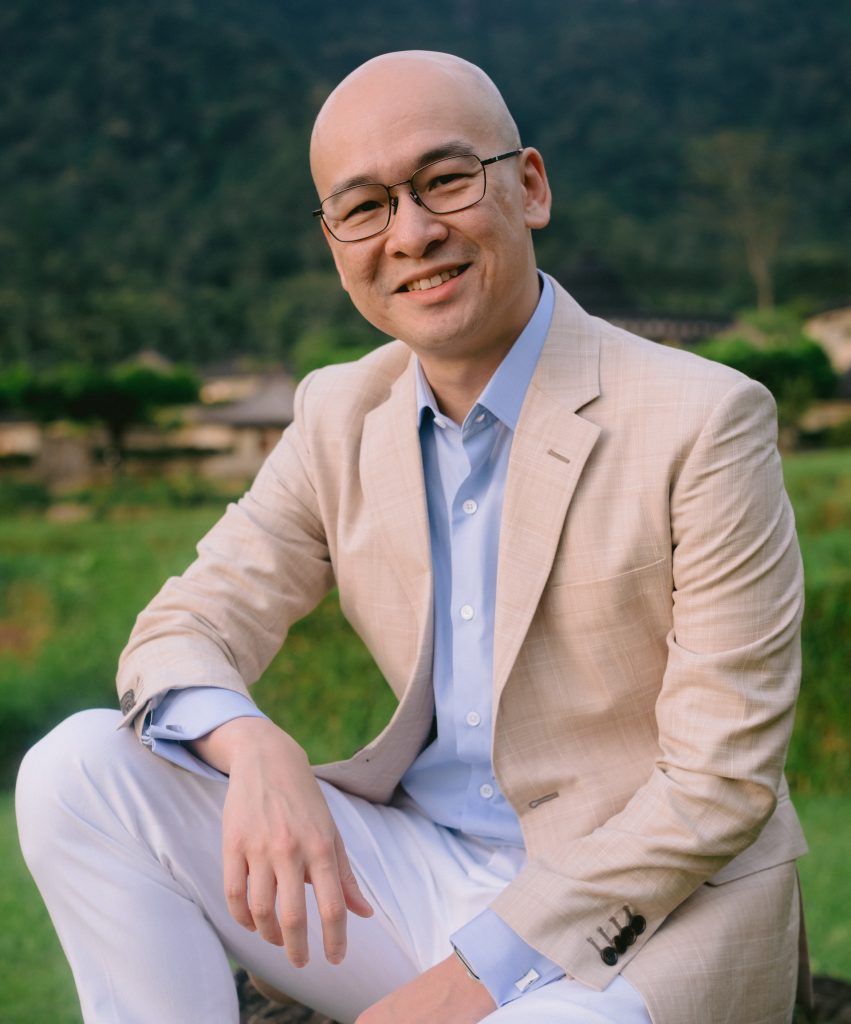 "T'ROKA aspires to offer personalised and memorable experiences that cater to the needs of discerning travellers seeking new destinations and unique ways to explore its local culture and history."

Ben Foo, President of Holiday Tours & Travel
With a set-jetting hotel-first approach to travel, T'ROKA puts the focus on curating unique accommodations through its vast network and partnerships. Picture yourself at Central Java's awe-inspiring Borobudur at dawn from Amanjiwo's elegant poolside villas as you find peace within yourself amidst the majestic ancient city. Or immerse in a tailor-made journey of self-discovery to one of the happiest places on earth, Bhutan at Amankora's circuit of exotic Himalayan sanctuaries. For sunseekers, The St. Regis Maldives Vommuli Resort offers sweeping vistas of the Indian Ocean, nestled between verdant rainforest and white-sand beaches on a private island — offering a sense of relaxation and rejuvenation unlike any other.
When you plan your next holiday destination with T'ROKA, the experience goes beyond travel itself but a multi-sensorial exploration that allows you to fully immerse in the sights, sounds, and flavours of the desired destination. With vim and vigour, Foo continues with the brand's aspirations — to offer personalised and unforgettable experiences that cater to the needs of discerning travellers hungry for new destinations and unique ways to explore its local culture, history and more. He adds: "We believe that travel should be a personal and transformative experience. Our team of expert advisors will work with clients to create flexible itineraries according to specific interests and preferences." Foo finds that experiences like these are both enriching and fulfilling for the mind, body and soul.
Echoing the sentiment is actress Jojo Goh who admits that the journey with T'ROKA has been full of good surprises. "I requested for a day out in nature, but was not expecting to be dropped off by a village at dawn, meandering through tiny jungle pathways… only to be immediately blown away by the majestic view of the Progo River," she recalls her experience during her visit to Amanjiwo.
"There was a beautiful picnic set up, just for me, and I spent one whole morning enjoying the breeze, the sound of the river, with the sun on my face while savouring the delicious local breakfast that was prepared. It was magnificent and I feel fully recharged — the exact kind of experience I've been looking for," she adds. Marion Caunter, who is also on the same trip as Goh agrees: "I would go for another T'ROKA trip in a heartbeat. T'ROKA really took care of all my little requests and in fact, surpassed my expectations. It's all in the little details — entering my room for the first time and seeing orchids all over the room — my favourite flower, that was really special."
Caunter reveals that the whole trip has been her favourite moment — from visiting Borobudur to Mount Merapi. "But to me personally, it has really been about the little things. The warmth of the people who work here; they really looked after me. And the traditional Gambyong dance was very special. It has truly been really magical," she elaborates. "It has truly been really magical!"

Marion Caunter
What is a T'ROKA experience?
T'ROKA has a knack for personalised and memorable experiences that cater to the needs of discerning travellers. Beyond providing access to the best deals in the market, T'ROKA is also committed to understanding its audience with heart.
"I believe that T'ROKA really understands what it means to be a traveller, not just a tourist," quips Maria Rahajeng, Miss World Indonesia 2014. "I love their approach of immersing me in the local culture. And I would absolutely go on another T'ROKA experience. I feel that this whole experience was definitely detail-oriented and as a seasoned traveller, that is important to me." Maria joins us on our recent trip to Amanjiwo to luxuriate in the T'ROKA experience. Personally, as someone who travels frequently, we pay a lot of attention to the experience at the destination. With T'ROKA, it is not just 'everything else in between' but from the moment you walk out of the door.
As a proud T'ROKA VIP member, I have had the luxury to be treated like royalty. The experience made me feel special — at least during a trip that aimed to heal and regenerate the battered soul of a 'corporate slave'.
My experience in Amanjiwo, powered by T'ROKA, has got to be one of the best travels I've had — paired with immaculate cultural immersion and eye-opening excursions that are tailor-made for you, as well as the delicious Indonesian cuisine served at the legendary resort. I also found myself more relaxed after a unique 'Tolak Balak' session with the local shaman. It gave me much clarity and self-discovery through this meditative session that was intertwined with energy and the concept of harmony.
The tranquil surroundings of Amanjiwo itself would be what you'd wake up to — allowing all of your senses to be at ease. It is the best remedy to all sorts of social anxiety — paired with the warmest hospitality. Furthermore, the sight of Mount Merapi spewing lava on the first night was nothing but surreal and magical.
De Fam member and singer, Sophia Liana wraps up: "I've rapped about Gunung Merapi in the past and now seeing it with my very own eyes… it is something truly magical, and definitely my favourite moment from the trip." As part of the launch, T'ROKA has also introduced a membership programme that includes a wide range of exclusive benefits and privileges to make your journey a truly exceptional one. T'ROKA VIP provides access to the best available hotel rates, unexpected upgrades (we all love an upgrade), and many more depending on your membership tiers.
There's the Classic (from the first stay), Signature (from the second stay), and the Prestige (from the eleventh stay) — with each tier enabling the best available hotel rates, a personal travel advisor, upgrades, late check-out options, as well as special invitations to private events.
Marion Caunter, Maria Rahajeng, Jojo Goh and Sophia Liana embark on a T'ROKA experience to Central Java. Watch the full-length film at troka.co
Come and 'teroka' what T'ROKA has to offer by visiting www.troka.co and sign up as a T'ROKA VIP member to experience a new travel experience redefined.