Be prepared for an OLED TV with even sharper images, improved colour accuracy and greater contrast, as well as a stunning new look.
As the pioneer of the groundbreaking OLED TV, LG Electronics Malaysia (LG) is expanding its popular TV range with new models — LG OLED G1 Series and the latest LG OLED C1 Series, a favourite among gamers. LG's 2021 lineup for the flagship TV range has been upgraded inside and out with technology and features, as well as new models that come in larger sizes.
Turn your home into an art gallery
Using self-lit pixels instead of backlights allows for a more innovative design, and that's what makes the LG OLED TVs highly desirable: sleek and ultra-slim with almost no bezels, and can bend and roll — a feat of engineering that you've just got to see to believe.
Think of the OLED TV as an art piece for your home. With the LG Gallery Stand, you have the creative freedom to 'decorate' your space with the OLED TV any way you want. Works of art don't just have to hang on the wall anymore; you can place your TV out in the open and voilà — you've turned your home into a gallery.
You can even go the classic way, by putting the OLED TV up on your wall. With a profile so slim, it hangs flushed like a work of art, elevating your home interior like no other TV can. To add to the effect, the OLED TV comes with a Gallery Mode, which showcases beautiful art pieces and famous scenery from LG's image library, or you can even use your own photos for a personal touch.
Control your entertainment with just a touch (and a voice)
The LG Magic Remote is aptly named because it's so intuitive, it's just like magic. The Magic Remote puts you in control of your entertainment experience. You can click and even wave your hand to change the channel or find something to watch. The LG Magic Remote also works like a computer mouse when you point it toward the TV, and the cursor moves to choose and select what you want to watch on the screen.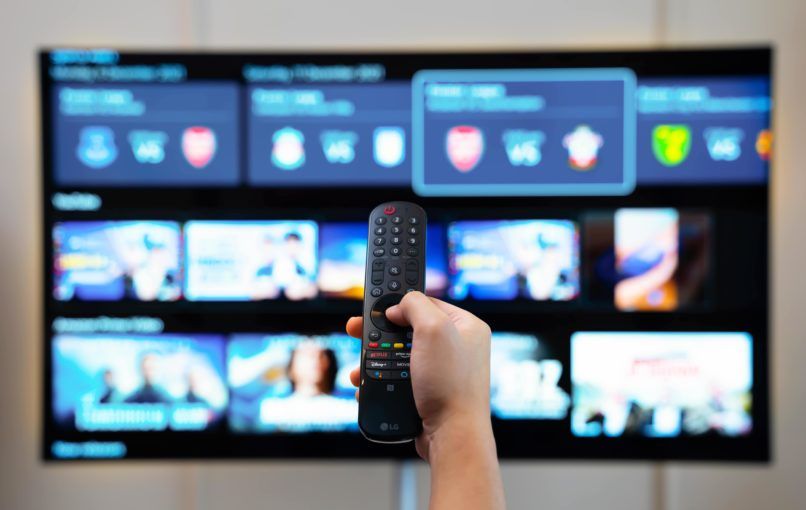 Don't feel like moving your fingers?The Magic Remote is built in with a Voice Command function that recognises how you naturally speak to search for movies or TV shows, change channels and even browse the web. The Voice feature is also ideal for apps that need text input, like Google searches or social media.
Play like you're in the game
Get transported into the virtual world as you play. With reduced blurring, added clarity, low input lag and swift 1ms response time, there's nothing that can disrupt your gameplay. On top of that, the OLED TV offers big-screen gaming with stutter- and tear-free images for both console and PC users.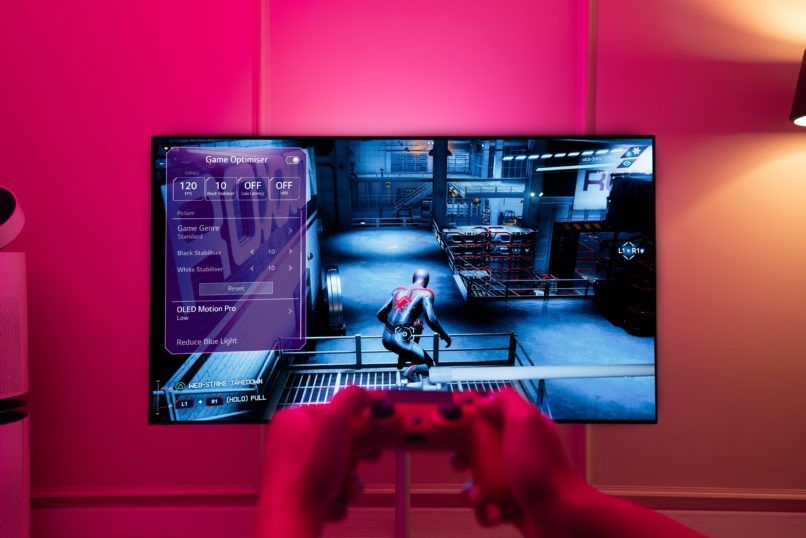 Buttery-smooth action meets accurate and crispy colours on the screen, and the gaming picture quality becomes second to none. Combined with the 120 Hz display, the OLED TV will leave you with a gaming experience like no other.
Enjoy movies the way they should be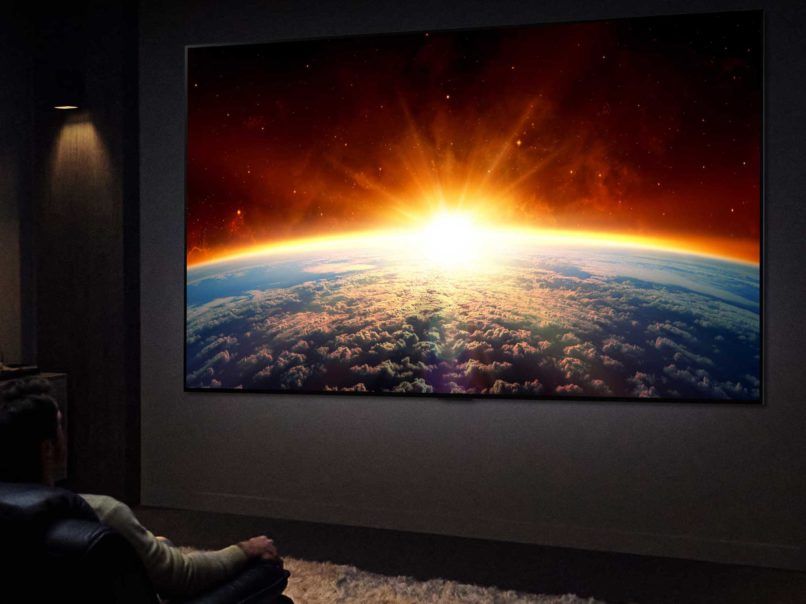 If you're looking for a cinematic experience right in the comforts of your own home, the OLED TV surely can deliver. Equipped with the intelligent Dolby Vision IQ, the OLED TV brings you consistent brightness and sharpness, whether it's the latest blockbuster movie or a classic from the 1950s. This, combined with the Dolby Atmos surround sound system, transforms your space so you'll get to enjoy movies the way they're meant to be.
The OLED TV is also fitted with FILMMAKER MODE™ that automatically adjusts the picture and turns off motion smoothing so you'll get the full motion picture effect for a truly immersive TV experience in the comfort of home.
Made for the action scene enthusiast
Watch your favourite players deliver the iconic free kick just as you would from the seats of a live football stadium, or follow through that big car chase as if it was happening right in front of you. With OLED Motion Pro technology, fast-paced movements in sports and action sequences are impossibly smooth and clear with less stuttering, so that you can see every single movement in detail.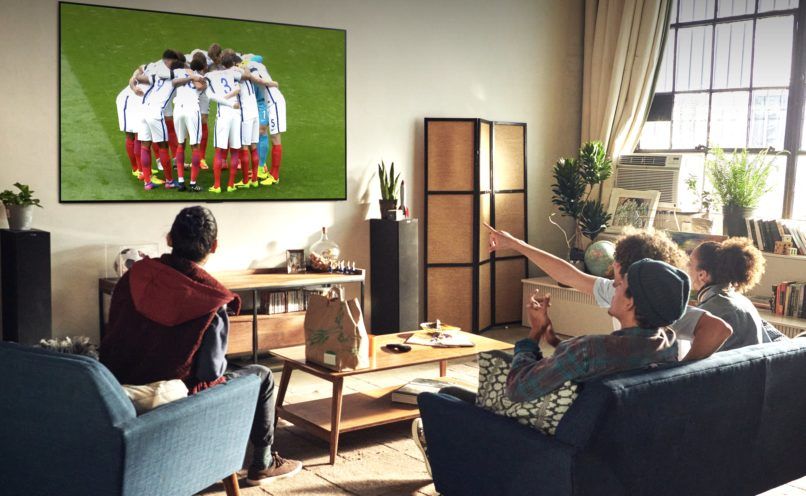 Speaking of sports, the OLED TV also comes with Sports Alert notifications for you to stay on top of your games during football season. You won't ever have to worry about missing the big plays, even when you're in the midst of watching your favourite movies.
Be sure to check out LG Electronics Malaysia's website for more information about the 2021 LG OLED TV lineup, or follow LG's official Facebook page for more updates.
production DREAMBITIOUS | location AMI SUITES