The Bond Issue
In the latest LSA Digital Cover themed 'Bond', we discuss relationships that transcend time and generation. Inspired by Onitsuka Tiger's Tricolor Series, we explore the life of siblings Jestinna, Christinna and Perry Kuan as they share their unbreakable bond and proving that life isn't a solo act.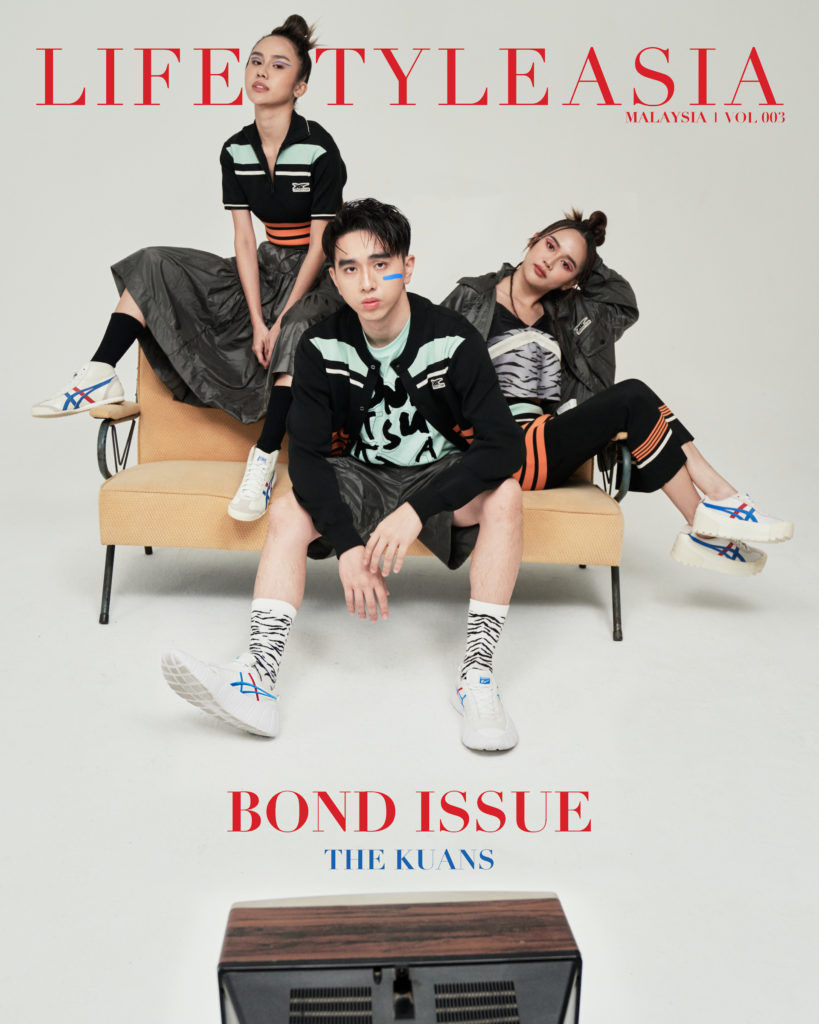 On the Cover: The Kuans
This month, celebrity siblings Jestinna, Christinna and Perry Kuan front the cover of Lifestyle Asia KL's Digital Cover Vol. 003. Dressed head-to-toe in the latest Onitsuka Tiger SS22 collection and inspired by the iconic tricoloured shoes, the Kuans talk about their unbreakable bonds, family, and their biggest source of inspiration. Read on to find out more about The Kuans beyond social media.
Read the full interview here Curated by The Kuans
Guest editors Jestinna, Christinna and Perry Kuan share style tips and the best places to eat in their hometown Penang. This month, it's time to get up close and personal with the coolest siblings in town.
Honestly, we pretty much do anything when we get together, the three of us. Doesn't really matter what we do, as long as we're together.
Jestinna Kuan 6 favourite shoes from Onitsuka Tiger's Tricolor Series
We put together a list of our favourite shoes from the Tricolor Series, starting from the legendary spike-shoe inspired MEXICO 66 to the revolutionary DELEGATION CHUNK.
Read more
When we overthink too much, we don't even dare take the first step. At the end we don't get started on anything. When I think too much, I'll be wasting time as well. And I don't want to waste time.
Perry Kuan Breakfast, Lunch & Dinner
The Kuans take us to their favourite places to eat, drink and hang out.
I feel that I don't need to take a break because I think what I'm doing is really, genuinely from my heart.
Ms Kuan