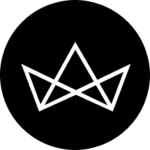 Not all hydrating products are made equal. Here's why the Neutrogena® Hydro Boost Water Gel is different
Thirst-quenching moisturisers may be common, but the Neutrogena® Hydro Boost Water Gel stands out from the rest. Here's why.
The humid weather, dirt and dust particles in the air, and constant wearing of mask — these are really just some of the few factors that affect our skin. Unhealthy diets and lifestyle practices like sleeping late and not drinking enough water also generally affect our skin more than you'd know. And the 'horrifying' thing is you may not be able to see the effects it does onto your skin on the surface level. Acne and perhaps dark circles may be the most common side effects from all of the above but deep within, your skin may be dehydrated, unbalanced and ageing faster than it should.
Hence why hydration is one of the main keys to solving this. When skin is dehydrated or experiencing a lack of moisture, it becomes evidently dull, while spots and pre-wrinkles may appear. But with the right amount of hydration, the skin will be immediately 'quenched' — it becomes plump, bright and glowy. This is the type of skin we always aim for and it can be relatively easy to achieve if you know your ingredients.
There may be a lot of products in the market that promises ultimate hydration but all of them are made differently due to its key ingredients. Some use glycerol while others may tend to focus on incorporating alpha-hydroxy acids into its formula. Natural ingredients such as honey and aloe are also often used. However, the one that is most commonly used and proven to be most effective is hyaluronic acid — which is Neutrogena® Hydro Boost Water Gel's key ingredient. Hyaluronic acid is a hydrator that's naturally produced by your body, found mostly in the skin. Its sole purpose is to attract moisture and retain it, which keeps the skin well-balanced, soft and of course, hydrated. So while you apply the water gel onto your skin, the hyaluronic acid gives it an immediate boost of hydration.
That's not all — hyaluronic acid may be the key ingredient but there's also one additional ingredient that gives it an extra boost. Neutrogena® Hydro Boost Water Gel is also powered with 5% prebiotic kiwi yeast extract which gives 50% more hydration. It'll bring dry, dehydrated skin back to life for 72 hours of continuous powerful hydration. The Water Gel is also non-comedogenic, oil-free and dermatologist tested. Its lightweight gel texture absorbs quickly once applied which makes it very much suitable to be worn under makeup.
Neutrogena® Hydro Boost Water Gel is now available on Lazada, Shopee, Hermo, Watsons and Guardian, both online and in-stores.
All images: Neutrogena®