Can the Corvan picaBot Pro+ robot vacuum and mop really change your lifestyle for the better?
When you live in a busy home filled with kids, pets, or both, the mess is inevitable. Food crumbs, clouds of dust, hair strands and furballs will be a common sight. You might say it's as simple as vacuuming them away, but then you'll have to go through the inconvenience of vacuuming it manually.
Enter the robot vacuum, a cleaning device that many big households and pet owners highly recommend getting. In just a few short years, these devices have advanced quite remarkably. From mere random-moving models to models that are powered by remote controls and later smartphone apps, now we have models that work on a fixed schedule and even mop at the same time. The list of features keeps growing, and so does our desire to try one out.
Now, I personally use a cordless vacuum cleaner — venturing into the automatic vacuum-life is one that I welcome wholeheartedly, only because vacuuming can finally become a thing of the past. Now, I can use that extra hour to watch yet another episode on Netflix. As someone who's entirely new to this world of automatic devices, I went to seek out the average prices of a robot vacuum. The prices may astound you — it ranges from less than RM100 to a staggering RM4,000. With such a high gap in price, it's not surprising that most are confused on which to get.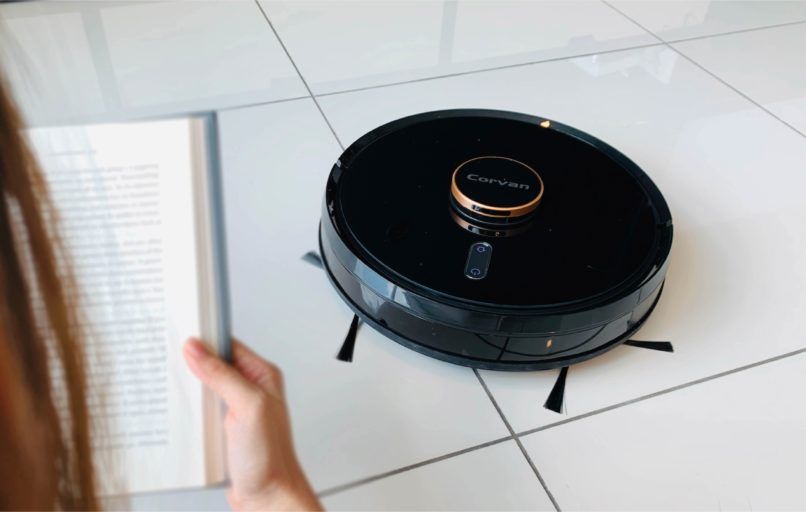 Corvan's picaBot Pro+ delivers high tier features at a reasonable price tag, making it a steal! There are a lot of people insisting on adding one to your household, and we're here to see why.
The best navigation
We've come a long way since the days these robot vacuums are highly praised for being able to avoid hitting into furniture and things. That feature alone should already be expected in these home appliances. The picaBot Pro+ and its other versions use LiDAR scanner, which the brand calls the 'eye' of the robot. 36 sets of sensors are installed that work together with the LiDaR scanner to allow it to clean more efficiently and precisely. Floors are even cleaner within half the cleaning time, thanks to its precision cleaning. The picaBot Pro+ in particular covers floor area of up to a whopping 3000 sqft within 3 hours. This LiDaR feature also allows the robot to clean systematically both in daylight and complete darkness.
Excellent dirt removal and mopping
Even the tiniest strand of hair can't escape from the picaBot Pro+. It features a strong suction power at 2300pa — for those that aren't sure of what it means, it's super strong. With that, the Nidec brushless digital motor and fast spinning brushes combined, even the tiniest of dirt that is nano-sized will be cleaned effectively. It also comes with a new mopping system that will bring your clean floors to greater heights. Unlike the others, this isn't just a small clip on attachment with small piece of cloth or just dry wipe. It comes with huge 300ml electronic controlled water tank match with a full width 28cm wide double layer micro-fibre mop pad to mop and vacuum at the same time. While others only allow the use of their own brand of floor cleaning solution, picaBot's mopping system allows most major brands of liquid floor cleaners. Our tip: use a disinfecting floor cleaning solution to remove viruses and bacterias on the floor, because Coronavirus.
Extra-long twin side brush is installed to reach deep into the edges of walls, obstacles and corners — which ease our worries on whether it'll miss out the tight spots and corners around the house. The robot vacuum also carries a 3-stage HEPA filtration system, which holds the same specification as an air purifier with 0.3 micron HEPA filter. It traps large, medium and fine particles so nothing will be left behind.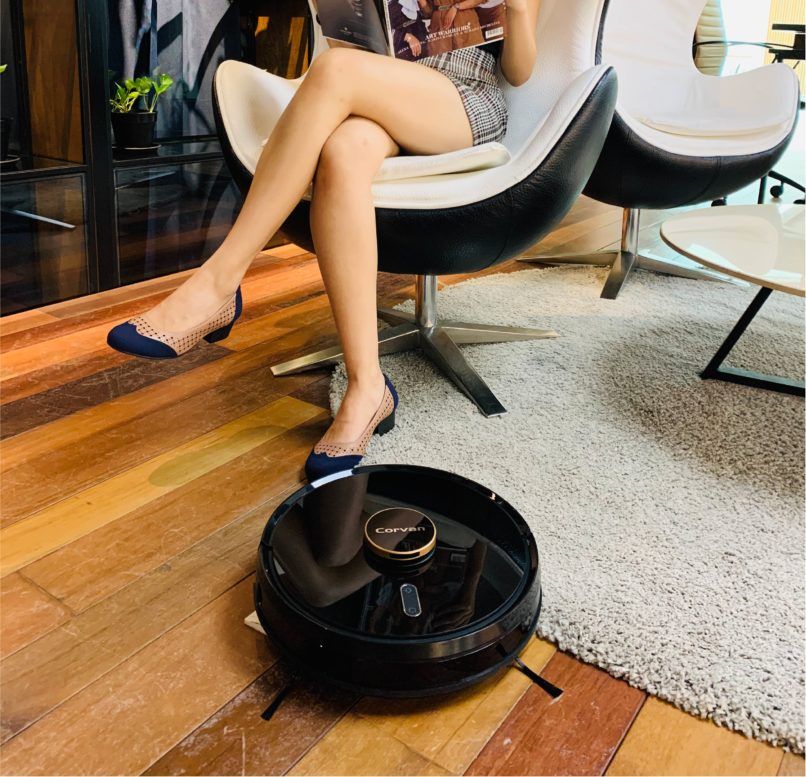 Easy to use
You can literally let the picaBot Pro+ run on its own — unleashed into the wilderness that is your home. Just tap away on your smartphone to control where the bot can or can't go. This is one of our most favourite features (aside from the cleaning), as we can just let the picaBot Pro+ do its own thing and not worry about it knocking into items and falling off the stairs. If you have an Alexa or Google Home installed, you can even control it via voice command.
Verdict
The bot has proven itself to be much more than just an appliance that keeps the house clean. A chore that usually takes one to two hours just requires a few taps on the smartphone or through voice command. To say that it took a huge load off my back may be dramatic, but I am personally glad that I don't have to vacuum the entire house by hand anymore. Cordless vacuums are great, but once you've experienced a robot vacuum like the picaBot Pro+, it changes your whole perception on cleaning. Truth be told, it's actually an exciting thing to see when the picaBot Pro+ turns on and starts doing its job.
The company, Corvan is the pioneer in robotic vacuum in Malaysia since 2007. Aside from the picaBot Pro+, there are two other models: picaBot Lite+ and picaBot Elite+ to suit your requirements. These are the lower range within the picaBot AI Series designed to cover smaller area, but are equally powerful.
With price ranging from RM1,900 to RM2,600, I believe Corvan's picaBot has the best benefit–cost ratio among all robotic cleaners in the market today.
Corvan picaBot Pro+ and the brand's other home appliances are available to purchase on Corvan's official website, Shopee, Lazada and showroom & sales outlet in The Starling Mall.
(All images: Corvan)