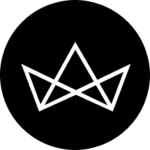 Sacoor Brothers' first fragrance, "Gentleman" celebrates the modern sophisticated man
What makes a dignified gentleman? Neatly kept hair (and brow), a clean shave and a pair of antique tortoiseshell glasses against those deep-set eyes. Perhaps it is the crisp white shirt inside a dark blue pinstripe blazer and fitted pants in similar prints; and nicely polished brogues and a matching belt. Or is it his fragrance that defines the spirit of masculinity?
While everything plays a pivotal part – all by its own standards – the spritz of a perfume is the inevitable finishing touch to a complete ensemble. Fragrances add to a feel-good factor and confidence; sometimes catapulting a man's ego to the peak. And paying tribute to the evolution of the modern man – someone cool, confident and connected – Sacoor Brothers celebrates the essence of a gentleman with its first ever fragrance: "Gentleman".
The sophisticated new fragrance with over two years in the making harkens the return of the classic man, his sophisticated style, urbanism and modern mindset. The campaign speaks to the importance of never forgetting what a modern day gentleman represents – a man of integrity, kindness and refinement, with virtues that do not discriminate across all generations. It is the epitome of a man who knows what it takes to be the true gentleman.
The "Gentleman" Eau de Parfum blends elegance and seduction in equal parts for a lasting impression. This contemporary oriental fougère combines a modern, masculine fusion of fresh mandarin with a spicy touch of cardamom. Floral notes are introduced into the mixture with a touch of geranium, rose and orange blossom to complement the distinguished and classic Sacoor fashion statement.
At the end of the olfaction, experience a sensual woody base of cinnamon and leather – a dynamic composition that harmonises with the fresh oriental notes.
So what defines the gentleman? – Rich sensual, effortlessly sexy, and a scent that sums it all.
"Gentleman" Eau de Parfum will be available in all Sacoor Brothers stores in Bangsar Village II, Pavilion KL, The Gardens Mall, Suria KLCC and Gurney Plaza Penang from June 2018.