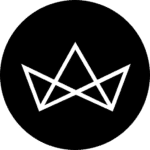 Shikin Gomez and Nia Atasha recall their fondest memories with Gucci Mémoire d'Une Odeur
A perfume unassigned with gender or time, Gucci Mémoire d'Une Odeur is created as an explorer of memories — bringing back reminiscence from the past and living them in the present. It's a gift; of being able to relive a special moment in our life and its emotions just by a whiff of a scent.
Mineral Aromatic is a new olfactive family created with the joined hands of Alessandro Michele and master perfumer, Alberto Morillas. The abstract accord features unexpected and enigmatic ingredients, which are defined by a familiar note, Roman chamomile. This new modern fragrance category is a mix of scents and emotions: airy, musky, transparent and authentic.
Roman chamomile is paired with Indian Coral Jasmine petals for tenderness and precious musks are added for depth. The scent is layered with noble woods including warm, luminous sandalwood and airy, subtle cedarwood, which is a powerful tree with deep roots and irresistible vanilla notes.
In the same bandwidth, Shikin Gomez and Nia Atasha were able to relive their fondest memories with Gucci's newest fragrance. It could be anything; a childhood memory, a special event that happened months or even a decade ago — but for them, it was an adventure. An excursion that they both held dear, moments from the trip that they would like to relive. Continue on reading to know more.
Gomez: "The fondest memory that I want to relive would be my diving trip at Pulau Tioman that happened two years ago. It was at that exact moment of being underwater. The atmosphere and surrounding were just so serene and calm, it's exactly how I feel with the hint of Roman chamomile in Gucci Mémoire d'Une Odeur — exotic and hypnotising. It was the most peaceful moment that I've ever been in, between juggling a hectic lifestyle. Just being able to swim and enjoy nature's beauty, it also brought me so much joy. It was that exact moment that I felt it was the best thing for me and I want to relive it over and over again."
Atasha: "One memory that I would love to relive again would be my trip to Germany. I went in 2018 and it was one of the best trips I've ever gone on. Everything was so great and lovely, to the point that I still wish, until this very day, that I should have extended the trip. It would have given me a chance to explore Munich more — learn about the city, visit more  I'm just so in love with that place and I want to go back. It was exhilarating, just like how complex is Gucci Mémoire d'Une Odeur's scent — as it transcends from its top to base notes. For the time being, these memories could be reanimated in my mind, but I'll definitely go back there one day."
Get your Gucci Mémoire d'Une Odeur here.
Credits
Talents: Shikin Gomez and Nia Atasha
Photography: Kim Mun, Studio 20Twelve
Hair: Juno Ko
Makeup: Alvin Loh
Styling: Nigel Lee