Working and e-learning from home? The latest HP Spectre x360 and HP ENVY 13 wants to help you stay connected and productive, during and even after the movement control order.
ICYMI, the time spent on your devices has increased by a significant percentage. In the coming weeks, technology will play a much bigger role as a vital enabler of humanity — one that inspires you to keep learning, helps you to stay connected and encourages you to be positively motivated throughout this period.
HP wants to help you adapt better during this trying times to help you achieve your goals — so get ready to learn, earn and work better from anywhere, anytime. Whether you're working or e-learning from home, the latest HP Spectre x360 and HP ENVY 13 are your answer to stay on top of your game, throughout and after the movement control order.
For those who don't have a nine-to-five schedule, it is important to have a seamless device to keep you motivated, positive and happy without being glued to the TV all day long. Even if you're a professional, a thriving entrepreneur, a fitness instructor or an influencer, this new 'toy' can help you function even better while ticking off everything on your daily to-do list.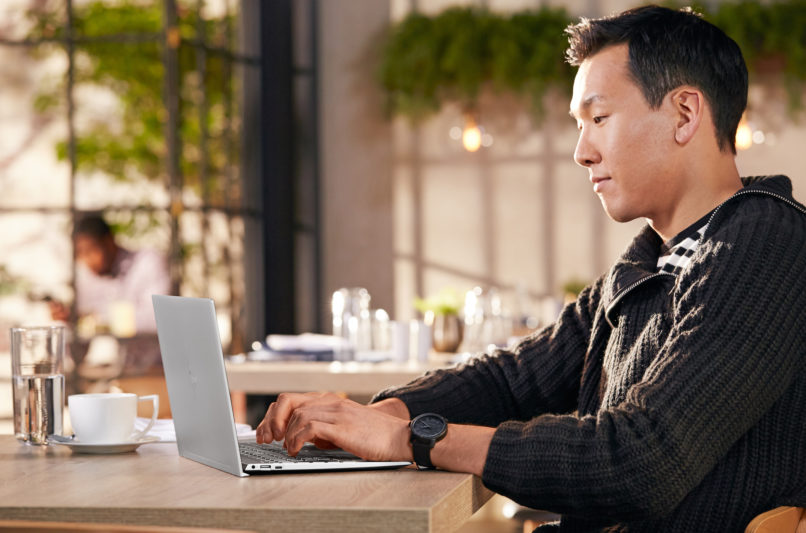 Stay Organised, Productive and Secured
Make working from home seamless and productive by setting up the perfect ambience for your workstation. A sunlit corner with a view is great, as you uplift the mood with candles or scented diffusers. Of course, you'll need to plug in to the best device and these HP Laptops do just that.
Firstly, its anti-reflective display helps to reduce reflections and enhance contrast. This enables you to view the screen clearly and comfortably in any setting. The HP Command Centre is a unique feature in both the HP ENVY and SPECTRE series that allows you to adjust the temperature and cooling preferences of your notebook by leveraging the hardware, software, and mechanical design of your system to give you an inclusive experience that comfortable and enjoyable. 
Multitask like a boss with the new HP Spectre x360 or the ultra-sleek HP ENVY 13 that makes work and play extra effective and fun. Whether you're attending an online course or working out a business strategy post-MCO, the uncompromising performance of the ultra-compact laptops is also designed to ease your mind with great security features. While both comes with non-hackable built-in Webcam Kill Switch and HP Sure View privacy screen that makes your screen unreadable to prying eyes around you, the HP ENVY 13 ups its ante with an integrated fingerprint reader for seamless login and the HP BIOS Recovery to protect your divide from corruption.
The HP Spectre x360, on the other hand, comes with incredible speed for editing and streaming video with 10th Gen Intel® Core™ processors to deliver extra crisp and vibrant colours on the nearly borderless FHD with 400 nits/100% sRGB display with Corning® Gorilla® Glass NBT™, even in bright, sunlit areas.
Learning Made Easy
For parents with young kids, juggling work and e-learning at home can be a 'trick or treat' — it's either you enjoy it or you struggle through it. While some schools and institutions offer online classes, parents too can play the role of the teacher to guide your children through certain subjects with the right tools.
If patience is a virtue, the HP Spectre x360 and the HP ENVY 13 support you throughout your one-to-one session with your kids. The HP Spectre x360 comes with up to 22 hours of battery life while the HP ENVY 13 is equipped with HP Fast Charge that takes the device from 0 to 50 percent charge in just 45 minutes.
Get the full PC experience to fully optimise the performance of the laptops while enabling you to do more with the device. Fully equip the latest HP Spectre x360 or the HP ENVY 13 with the Microsoft Home Office & Student at only RM529.00. It's also available for selected HP devices powered by Intel Core i3 to i7 processors and AMD Ryzen processors.
The lightweight design and ultra-sleek features, with the HP Spectre x360 being the world's smallest convertible laptop, also make both extremely suitable for younger children and conveniently mobile for you to work from any corner of the house.
Work Hard, Play Harder
When it's time to hit the kitchen, video call friends, moderate yoga sessions with fellow yogis and watch your favourite Netflix series, you'll especially love the HP Spectre x360 for its exceptionally flexible working modes. The 360-degree flexible hinge adapts to any needs, no matter where you are at home. Get your work done in its laptop mode, or as a tablet where you can easily scroll through documents with a touch of the finger. Reverse the laptop as you get the keyboard out of the way while binge-watching your favourite shows or convert the laptop to tent-mode to watch cooking tutorials while preparing meals for the family.
Best of all, with audio provided by Bang & Olufsen-tuned system, the HP speakers promise to bring entertainment to life with immersive sounds and minimal distortion at full strength.
The gem-cut design of the HP Spectre x360 is accentuated with three colour variations namely Natural, Poseidon Blue and Nightfall Black with Copper Luxe Accents. The HP ENVY 13, on the other hand, is retrofitted with its all-metal chassis in swatches of Natural Silver and the one-of-its-kind Nightfall Black with natural walnut wood finish.
Click to learn everything you need to know about the latest HP Spectre x360 and HP ENVY 13, or visit its Facebook page to find out more.