New Balance unveils a whole new collection inspired by the Year of the Rabbit, comprising four different ranges of footwear.
Imagine arriving at your family reunion this Lunar New Year, decked in new clothes that you acquired for the festive season. Looking fresh, looking fly — all eyes are on you. Your sense of style and your distinct personality emanate; drawing all attention to you and your oh-so-cool ensemble. To adding to that star factor, you're wearing a pair of sneakers from New Balance's all-new Lunar New Year collection! #Trendsetter.
New Balance, in its usual impressive fashion, unveils a collection of sneakers that is sure to wow any footwear enthusiast. Comprising the 9060, 550, 574, and 2002RD, New Balance's Lunar New Year collection takes inspiration the rabbit's harmonious spirit — while embracing the message of individuality as well as everyone's multifaceted personalities. Furthermore, like the adventurous zodiac animal, the sneakers are versatile and easy to wear. Thus, making your house visits easier and more comfortable too.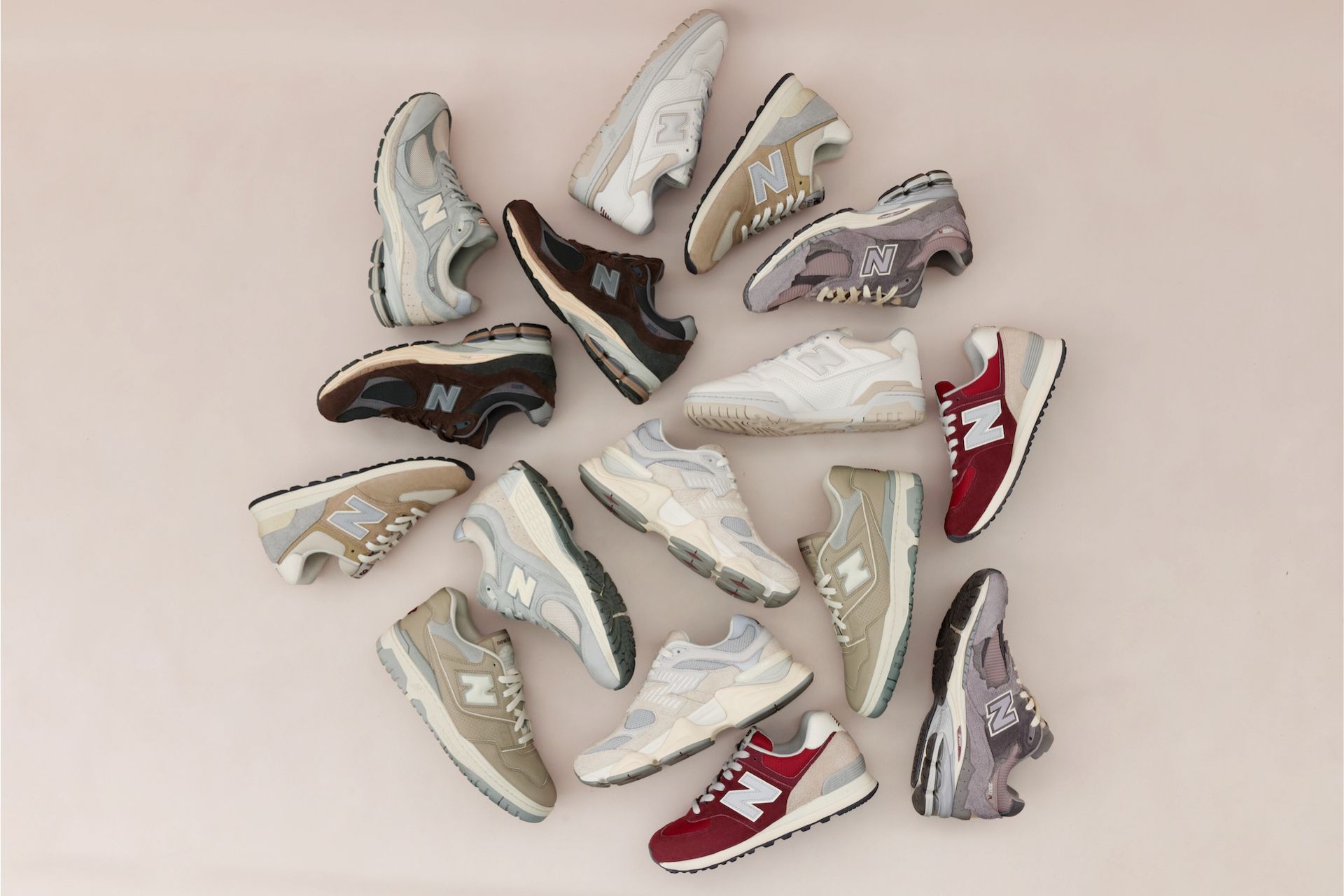 The collection is an amalgamation of gentle approachability and wilful boldness. Immediately striking to the eyes, New Balance has added deep red hues to pair with neutral tones. Perfect for the auspicious season, these shoes are also unisex — ensuring the brand's message of inclusivity is loud and clear (just like the festive fireworks!).
In the famous words of Lizzo, it's "about bam time" to find out a little more about the new collection — starting with the 9060 (priced at RM699). If you're looking for something really stylish, here's one you might want to consider. Designed to match any style (again alluding to individuality), the earthy 9060 is reminiscent of the Y2K era. Its hairy suede overlays, mesh upper, and Timberwolf hues are all nods to New Balance's confidence in being experimental and unique. Easily recognisable, the 9060 would really elevate anything you wear; and it's pretty neat.
The brand takes inspiration from the original 991 lace jewel for the tongue logo while the design of the classic 860 can be seen clearly on the diamond outsole pattern. As a tribute to the prosperous elements of Lunar New Year, the sneakers don splashes of red throughout; and hence, turning up the felicitous mood with every step.
Hopping on, there's the Lunar New Year 550 (priced at RM599). Equipped with a leather upper and lace closure that's adjustable, the Lunar New Year 550 sneakers come in two variations. They include driftwood and sea salt; each emanating elegance and allure in their own special ways. Made to resemble the design of basketball shoes of the '80s, the 550 is truly one-of-a-kind. In fact, it's such a novelty that each order only allows one pair of shoes. #NewYearNewMeNewBalance.
Another extraordinary addition to the Lunar New Year collection is the 574. Priced at RM449, the classic 574 comes in two colourways: tenacious crimson and mindful grey. Both styles don silver metallic, mesh material construction, and pigskin suede. In addition, the inclusion of lightweight foam cushioning helps boost comfort for the heel and midsole. PS. similar to 9060 and 550, the 574 also comes with two options for shoelaces.
Last but definitely not least is the extremely popular 2002RD. Inspired by the festivities, the 2002RD (priced at RM729) is what you get when you take a popular silhouette and bless it with a zinc-ish palette. Thus, allowing the shoe's material mix to be highlighted. The sneakers are meant to be fashion-forward without compromising on comfort. For example, support for the arch is ensured with the inclusion of the Stability Web outsole technology whereas New Balance aims to enhance shock absorption via N-ergy outsole.
A closer look at the 2002RD reveals a universe of contrast. The sneakers' tongue, heel counter, suede overlays, and mesh upper might seem like they come from different multiverses, but there's no denying how seamless they all seem to blend together despite their differences. A little tip: pair the 2002RD sneakers with a sleek pink bucket hat for some extra pizzazz. Do note that the 2002RD is sold out and out of stock.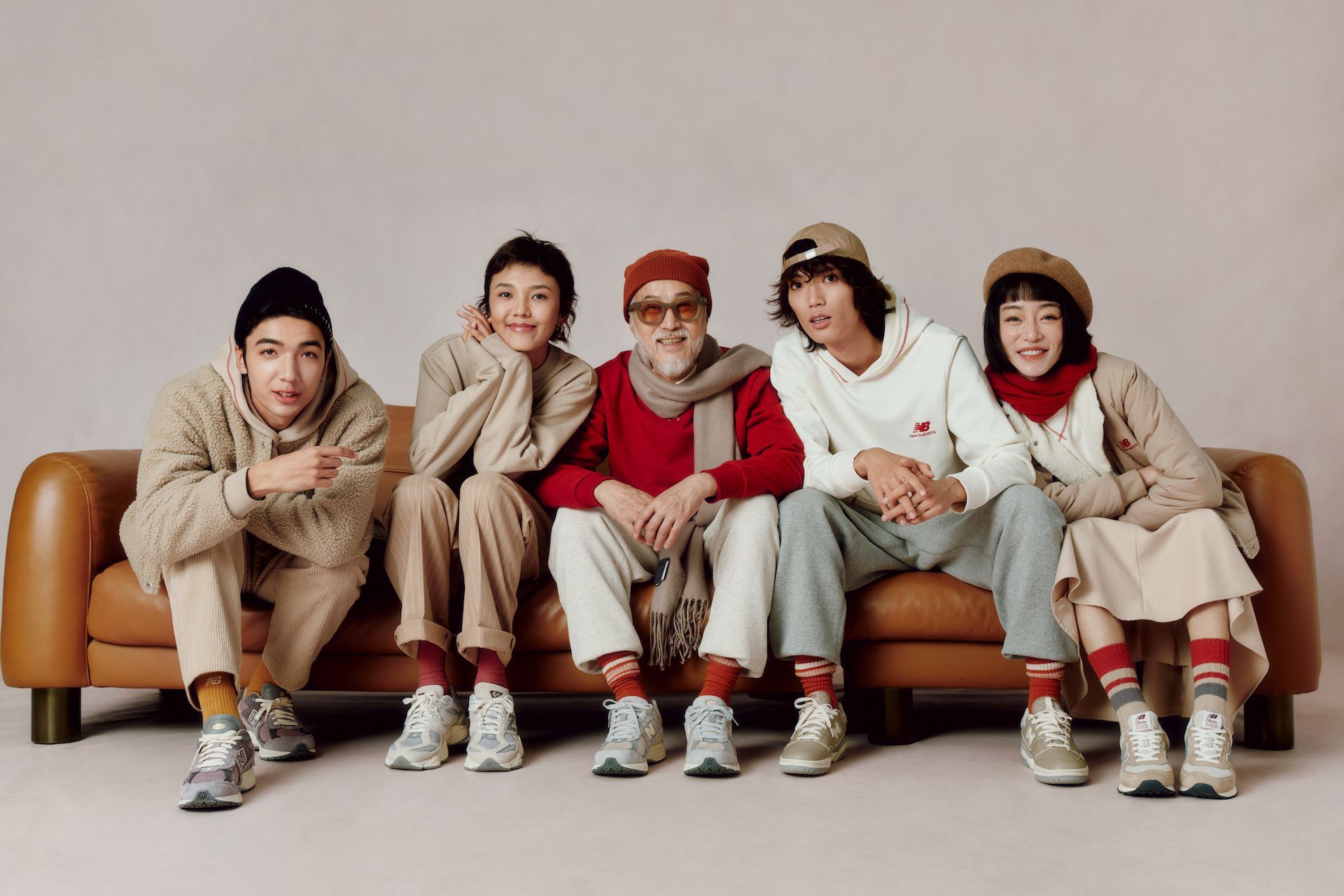 Can't wait to cop a pair or two for yourself or your loved ones? The New Balance Lunar New Year collection is now available online and in stores. The latter includes Pavilion Kuala Lumpur, Sunway Pyramid, One Utama, Mid Valley Megamall, and Mid Valley Southkey. Look forward to dropping jaws (figuratively, of course) as you hop into the Year of the Rabbit with fresh kicks from New Balance.
Learn more about the collection HERE.
(All photos by New Balance)