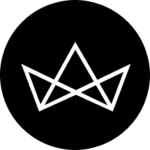 Here's why Sulwhasoo Timetreasure Renovating Eye Serum is the pinnacle of eye anti-ageing
Skincare is not just about the value of its ingredients. It involves both the inner and outer beauty. Hence, the technology behind is as important as sourcing the best ingredients, but the combination should not only promote the physical appearance, but also the mind. Understanding the importance of that balance, Korea's luxury holistic skincare brand, Sulwhasoo presents the Timetreasure Line — using ancient Asian wisdom and a masterpiece of nature, the Korean Red Pine Tree.
The Korean Red Pine Tree grows in an unpolluted island of Korea. It's able to withstand even the harshest of conditions and is widely regarded as a symbol of vitality. Sulwhasoo has harnessed that same concept and combined it with their iconic science technology to create their most powerful line of anti-ageing products. The Timetreasure Line reverses the signs of aging by promoting cellular turnover and deep hydration.
Sulwhasoo Timetreasure Line originally consists of the Renovating Eye Cream EX, Renovating Water EX, Renovating Emulsion EX, Renovating Serum EX, Extra Creamy Cleansing Foam, and the Renovating Cream EX. Now, adding to the line of comprehensive, luxurious product line is the Renovating Eye Serum.
The secret may be the Red Pine, but its skin-fortifying, age-defying DAA (De-Aging Active) contained in limited amounts in this ingredient is what gives you results. DAA is then further enriched with an 11-step refining process, followed by the Red Pine Concentration Process that results in something even more powerful, 33 times greater efficacy. It rejuvenates and firms up the thin skin around the eye area, so you can have radiant and youthful-looking eyes.
This weightless serum comes with the Golden Eye Care Massager, specifically designed tool for our delicate eye area. It's shaped like a piece of cloud, fitted to go around four different areas around the eye and is also coated in golden materials to help the Red Pine further penetrate into the skin.
Its intensive yet delicate formula seeps into the skin and leaves nothing but a refreshing finish and youthful radiance. Sulwhasoo Timetreasure Renovating Eye Serum's powerful Red Pine may be the solution for the trouble-prone area under the eyes to the sensitive eyelid skin.
The Sulwhasooo Renovating Eye Serum and the Timetreasure Line is available at all Sulwhasoo standalone boutiques and counters nationwide.